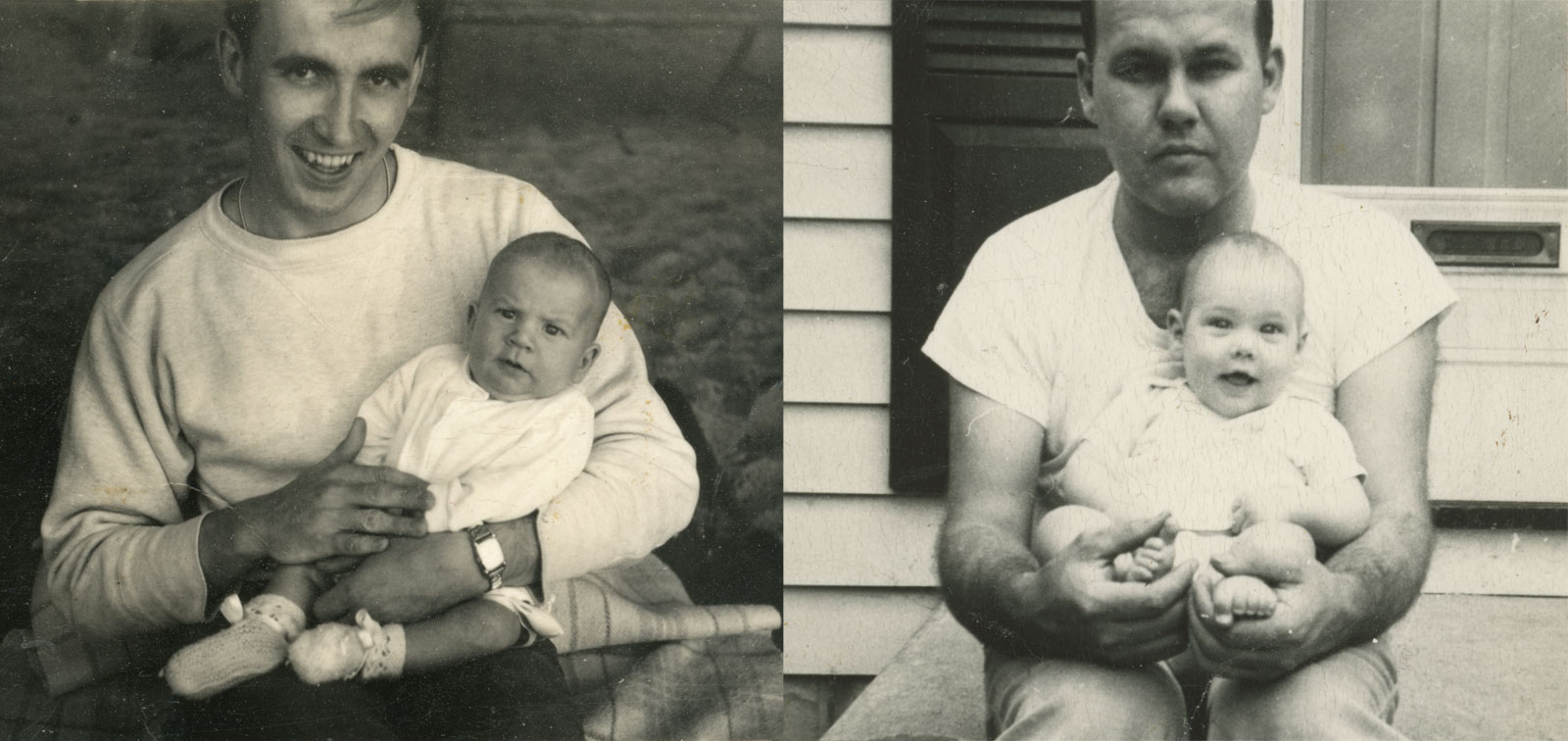 I've been scanning photos I want to hang on to knowing someday I'll want to downsize further. Old photos take up very little space in the cloud and they are so much easier to find.
I'm guessing my mom took the photo on the left and Peggi's mom probably took the one on the right. Both of us in our father's arms, both photos taken the same summer twenty two years before we met.
Peggi's father's birthday was on March 3rd and my father's is today, the 5th. They both had a huge impact of our lives. We continue to be influenced the experience.
1 Comment