I didn't know Stewart Davis when he was practicing law. I only met him when he hooked up with Anne Havens, our favorite local artist. He was a gentleman and I never would have took him as an artist. Apparently what he saw in Anne's art was a vehicle for a whole lot of rich expression. He was eternally young and where most artists strive to paint as directly as they did as a child Stewart had no art baggage to shake. He painted in the garage of their home and he blossomed in retirement. His art was pure. We bought one of his abstracts from a RoCo Members Show and it is one of our favorites.
His self portrait (above) is from "Stewart Davis – A Memorial Exhibition," on view now at Rochester Contemporary. We were marveling at the uninhibited, primitive work while Bill Keyser was studying the show. He described the work as being "sophisticated." That is quite a range.
In the lab space at RoCo Anne Havens is showing drawings she made of Stewart when he was in Sarasota undergoing cancer treatment. This show is stunningly beautiful, a loving tribute to a great man.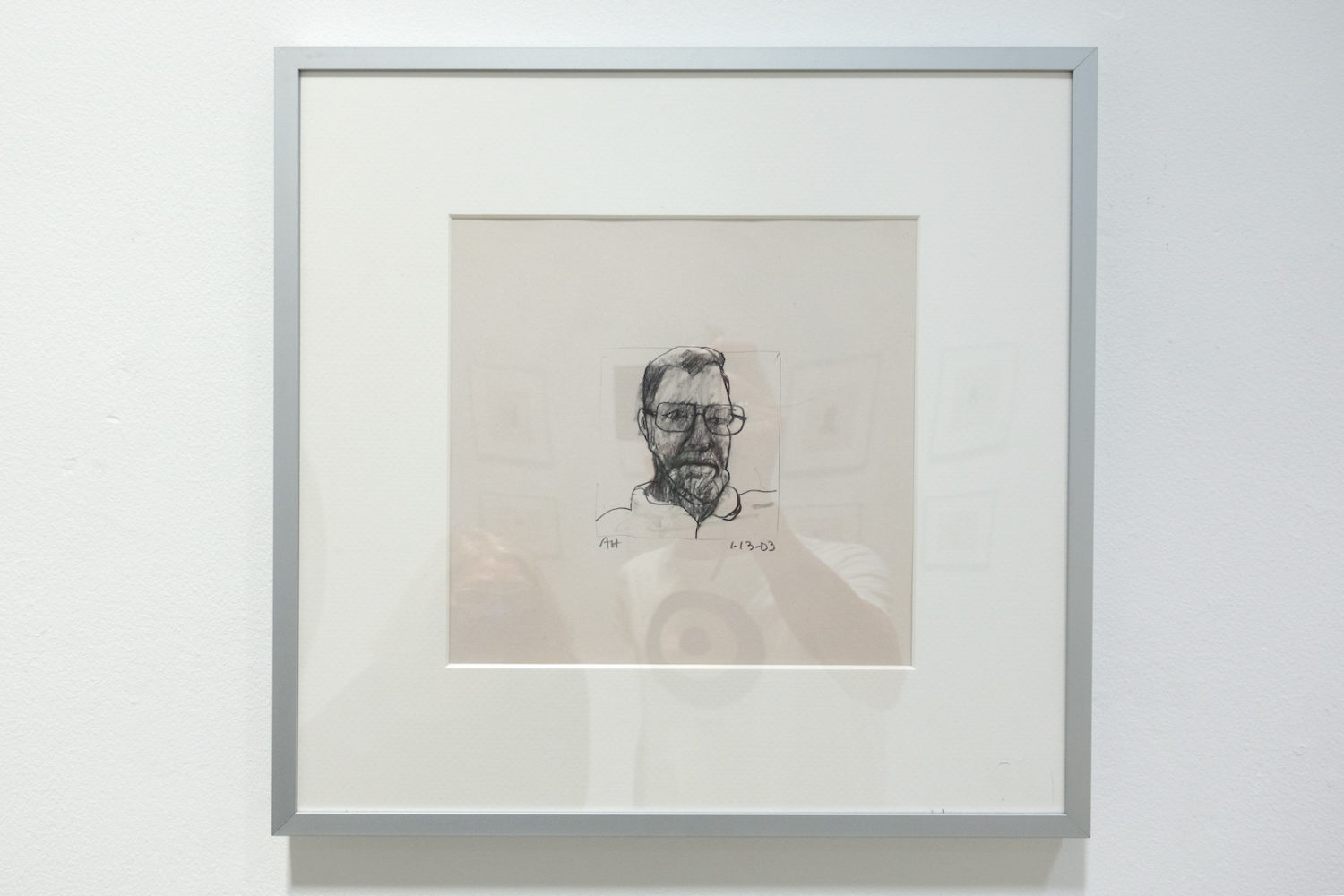 Rochester's Arena Group has a show at RoCo as well and I can't say I saw the whole show. I like to look at the walls and then move in on what calls me. And when I've had an internal conversation with that piece I move to what attracts me. I love Peter Sucy's 3D prints. He prints his file, a few times, swaps out the ink color and arranges the pieces. And then he chose the perfect frame!
Evelyne Albanese has two beautiful watercolors in this show, both based on musicians. I had to look up Melody Gardot.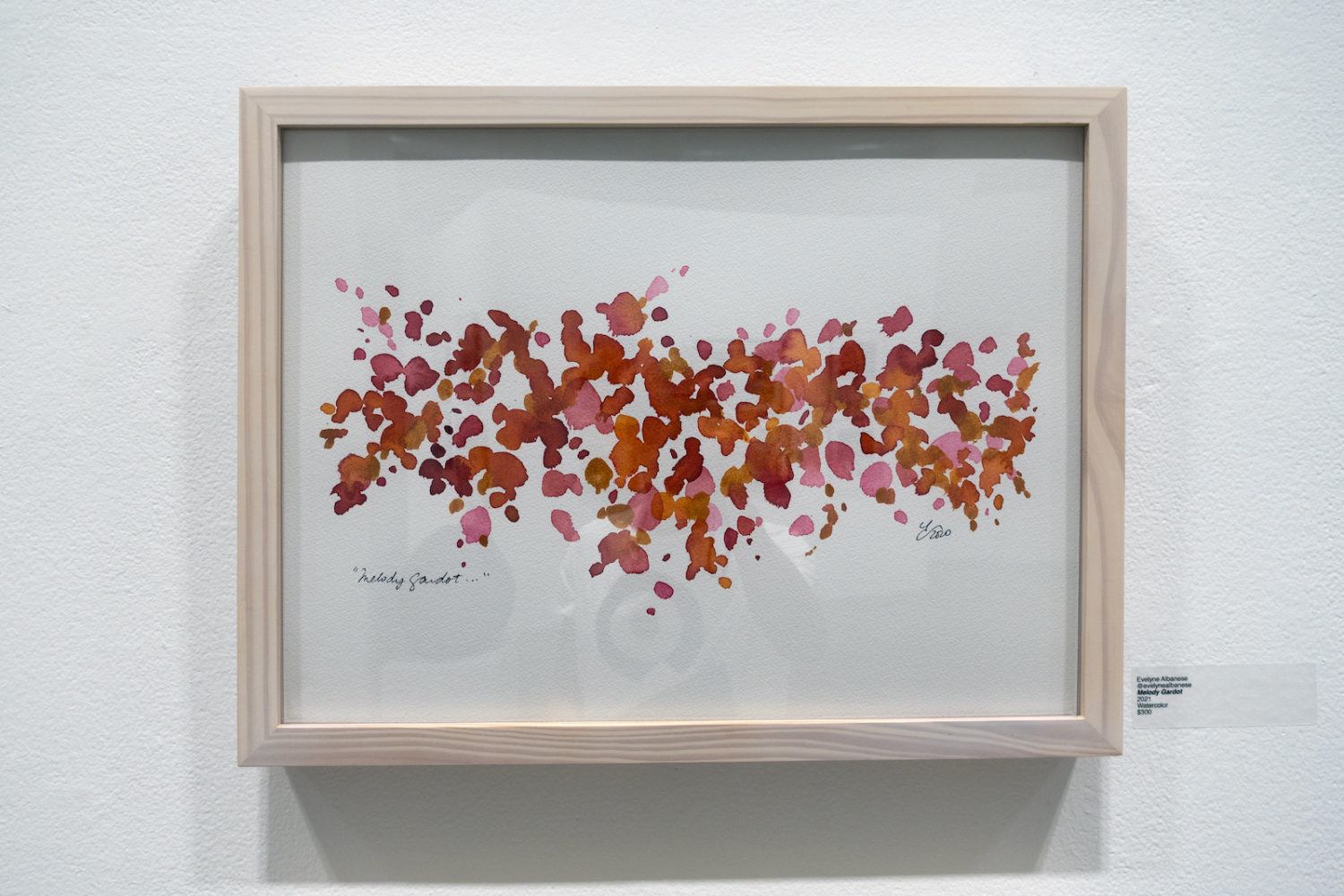 I knew this was a Barbara Fox from across the room.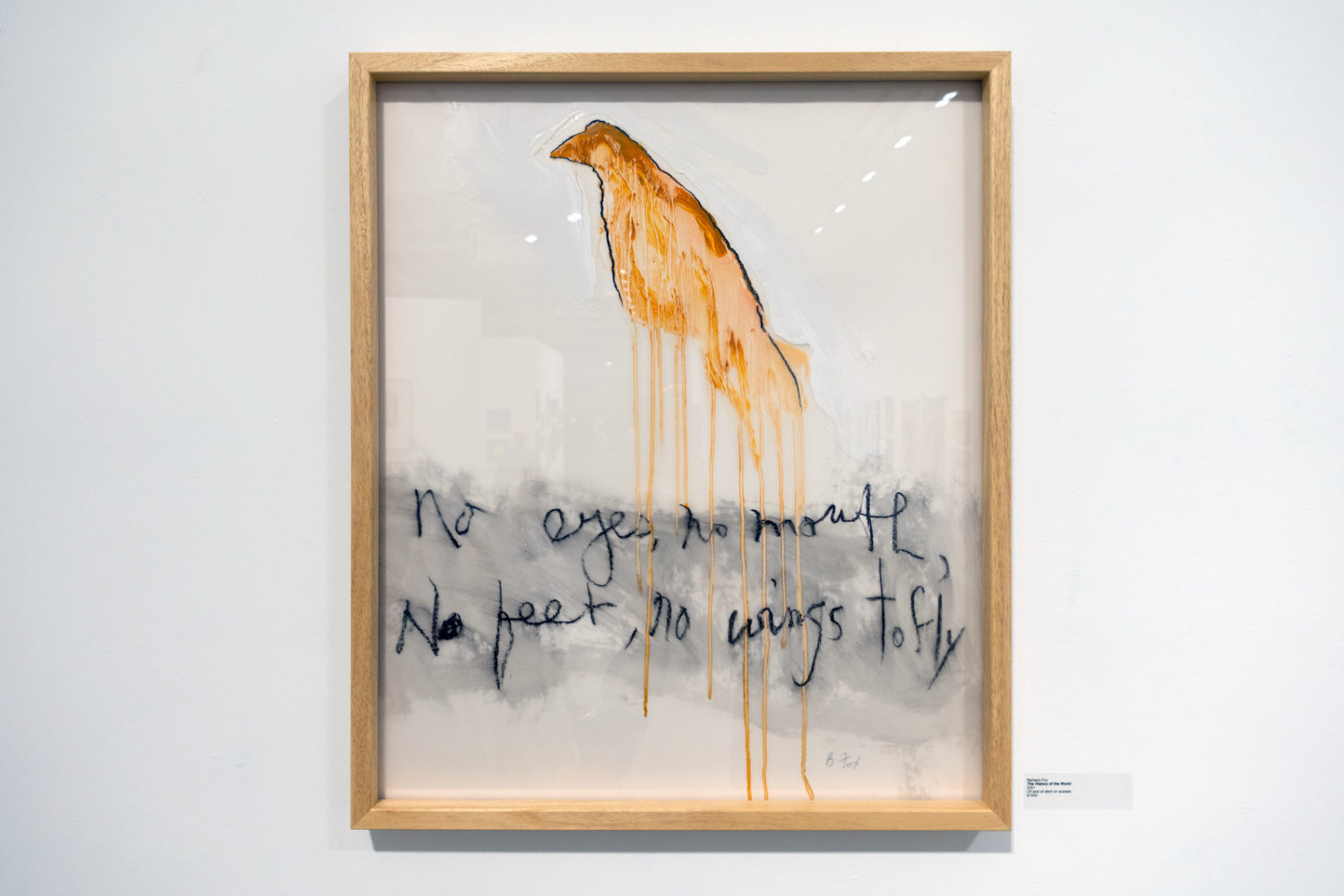 On the forth floor of the Anderson Arts building Studio 402 has a show of new work by Gail and Jim Thomas. Gail has been been painting flowers for the last year, luscious pastel drawings, while Jim has been playing with space and form by revisiting the fallen oak in Genesee Valley Park, The Tree of Life. This was a fantastic show with both artists going in new directions. It has only reinforced my idea that the pandemic has been good for artists.
1 Comment