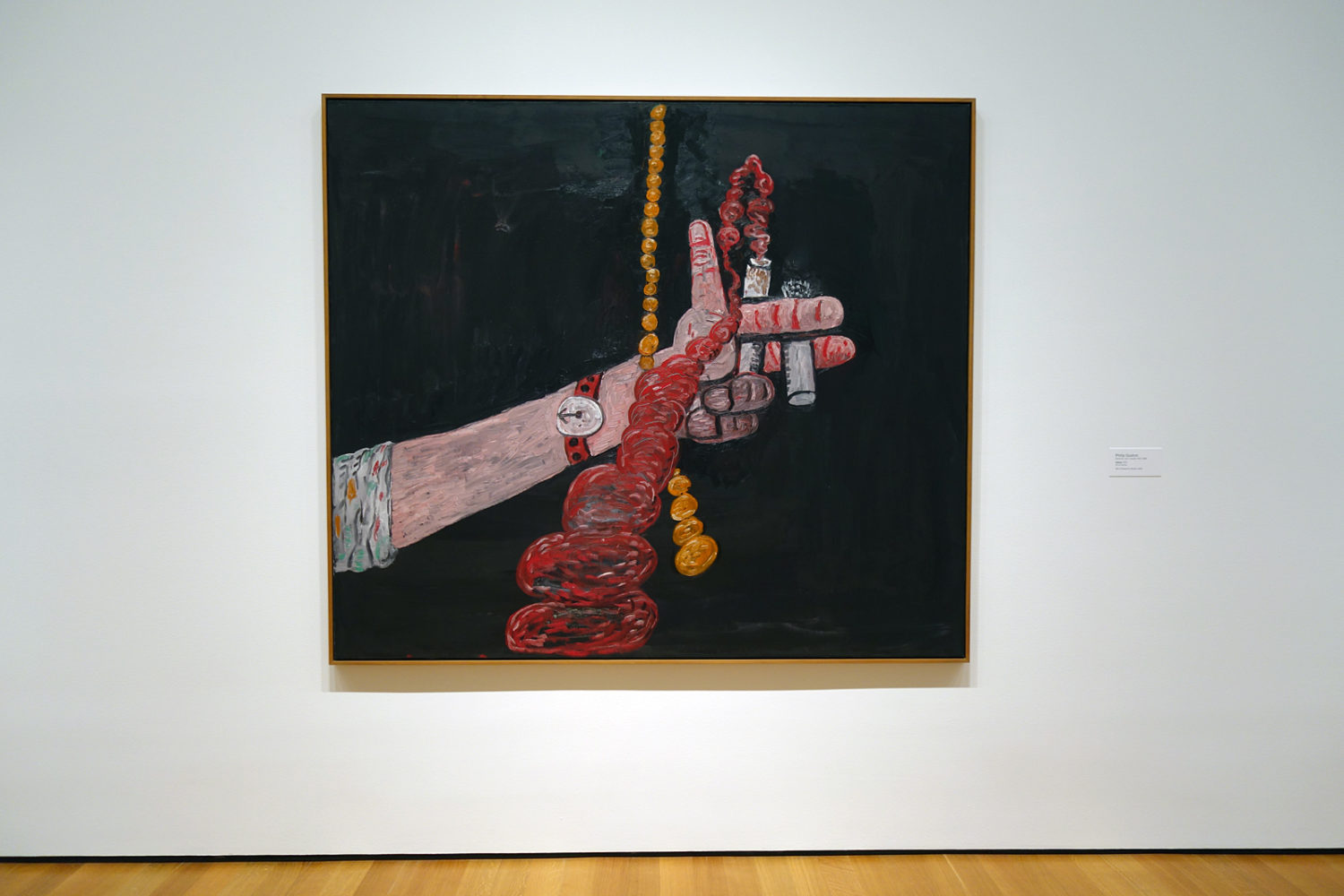 It's been twenty years since the Metropolitan's Philip Guston Retrospective, a mind-blowing experience for me, and I have not fully recovered. The new Philip Guston retrospective "Now" has opened in Boston with trauma specialists on duty and contextual source material under wraps. But I'm not complaining. I already did that. I'm thrilled. We have tickets for the show and sat in on a series of Zoom talks this weekend put on by the MFA
Musa Meyer, Guston's daughter, hosted one of the talks. She has devoted the second half of her life to securing her father's. legacy as president of the Philip Guston Foundation. I have a shelf full of Guston books and the one she wrote, "Night Studio, A Memoir of Philip Guston," is one of my favorites. I hope her talk becomes available on YouTube because she is as close as we can get to the mind of Guston.
The painting above is in MoMA's collection and Ross Feld used it on the cover his book, "Guston in Time, Remembering Philip Guston." Feld was a poet and close friend of Guston's. I picked his book up at the MAG and liked it so much I bought extra copies as gifts. Years later I discovered our neighbor was also a close friend of Feld's, went to high school with him and has a few Guston pieces in his collection.
Guston was inspired by and inspired poets, writers (Philip Roth) and musicians. Listen to Morton Feldman's "For Philip Guston." And then go out of your way to see Philip Guston paintings.
1 Comment