Whenever I went anywhere in the city with my father he would point out places that used to be something else. In an attempt to draw me in he would personalize the location. "That's where your great grandfather used to live." I could hardly imagine a time when the city wasn't what is but then I got old and I can't go anywhere without thinking about people and places that had some connection to where we are now. I'm in the moment as we walk around and then out of it as I remember how it used to be.
I have always been of the mind that things are getting better and I thought my father was too. But near the end of his life I asked him if he thought things were better now than in the past and without answering directly he started talking about how the neighborhood priest knew what everybody was up to and how he wouldn't let you get away with anything. I got the sense that he missed the order of yesteryear.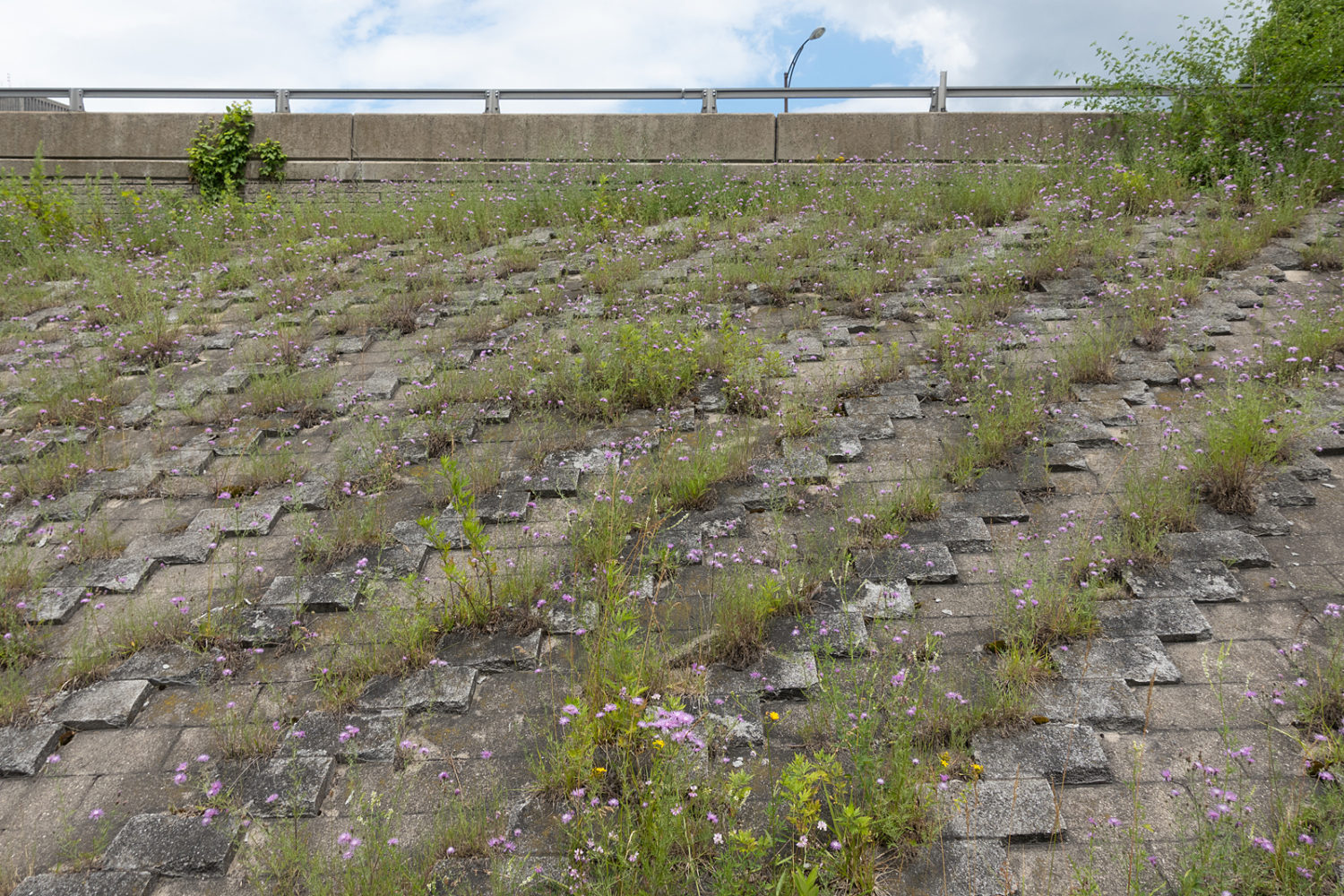 Walking down South Avenue toward downtown Peggi and I paused at this underpass. Linnea Fischer took photos of the Hi-Techs here forty three years ago. We used one on the cover our first single. But back home, looking at the 45 cover, we found the pattern in the blocks goes in the opposite direction. You can't go back.
1 Comment