I have a lot of photos from Bloomington so I divided them into two pages.
INDIANA UNIVERSITY SOCCER 1968
My high school soccer coach recommended the Indiana University to me suggesting I might be able to get a scholarship there. Most of the players were foreign students. We played our home games in the old IU football stadium where the Little 500 was held. I was the first freshman to start on the varsity team but I dropped out my second year.
Steve Hoy, rear left in the b&w group picture below, was my roommate in the dorm. I was a freshman, he was a junior. The other guys all had some connection to that dorm (Shea 2, Foster Quad). I think this photo was taken by Rich Stim. Kim lived in the dorm across the street. I think I was introduced to her by Mary Flower, a folk singer who lived in my dorm. Kim knew where the Xerox machines were on campus and we made self portraits. I kept this one.
I remember Norm Ladd's mom calling me when I lived in the dorm. She said Norm was running away and he was coming out to stay with me. He was still in high school and the visit didn't last long but he came back along with a number of friends (Dave, Brad, Joe) from Rochester.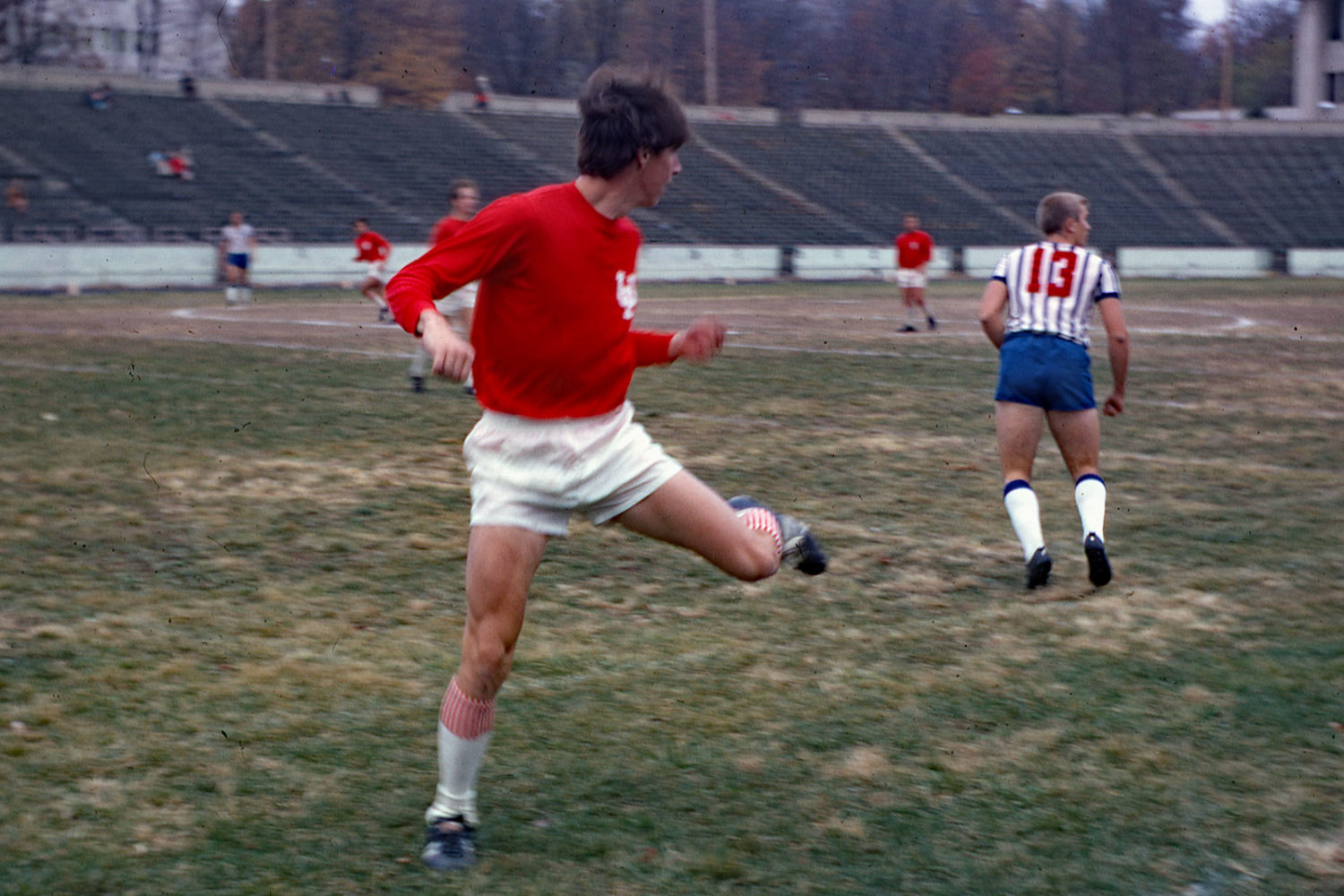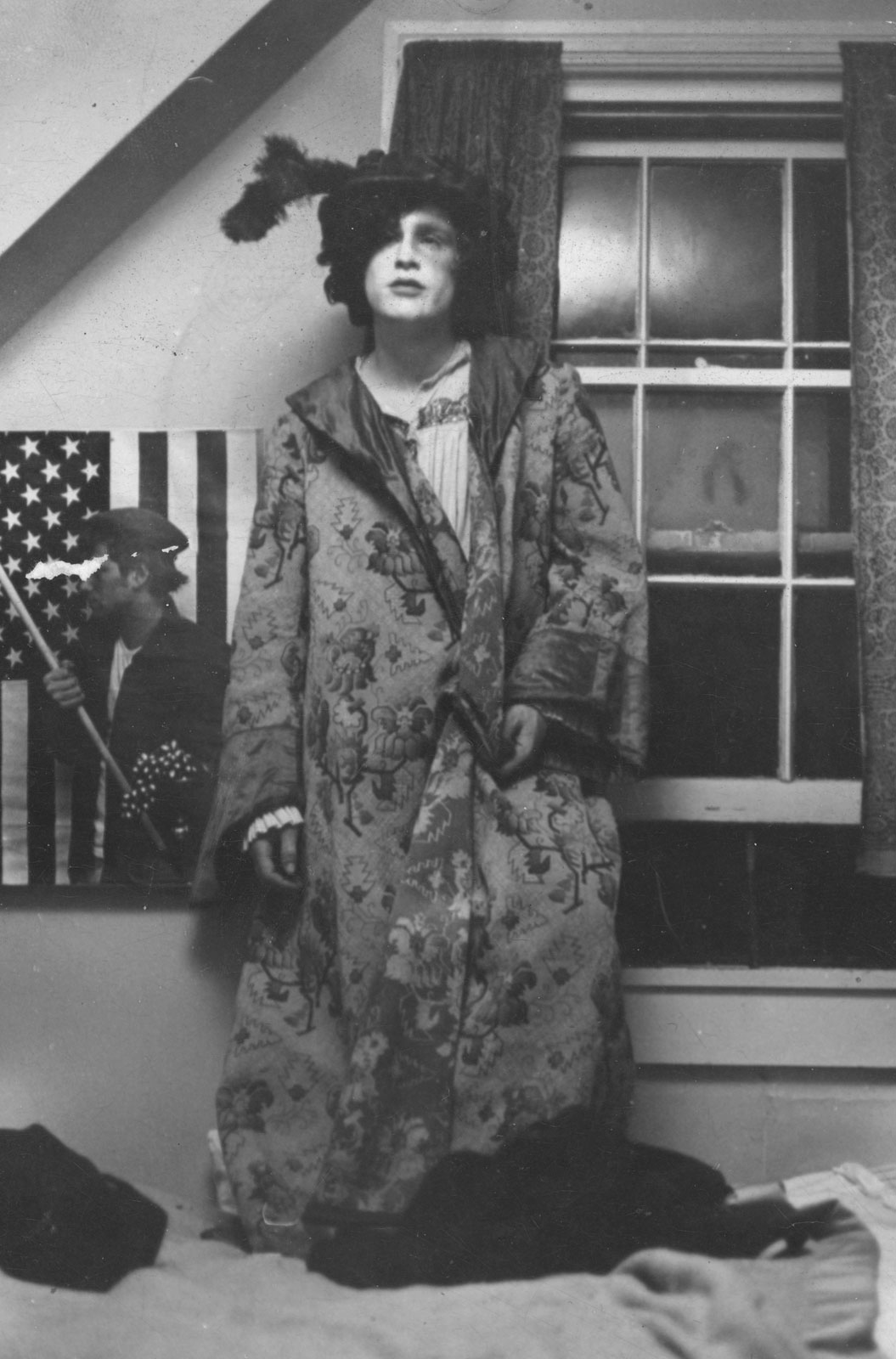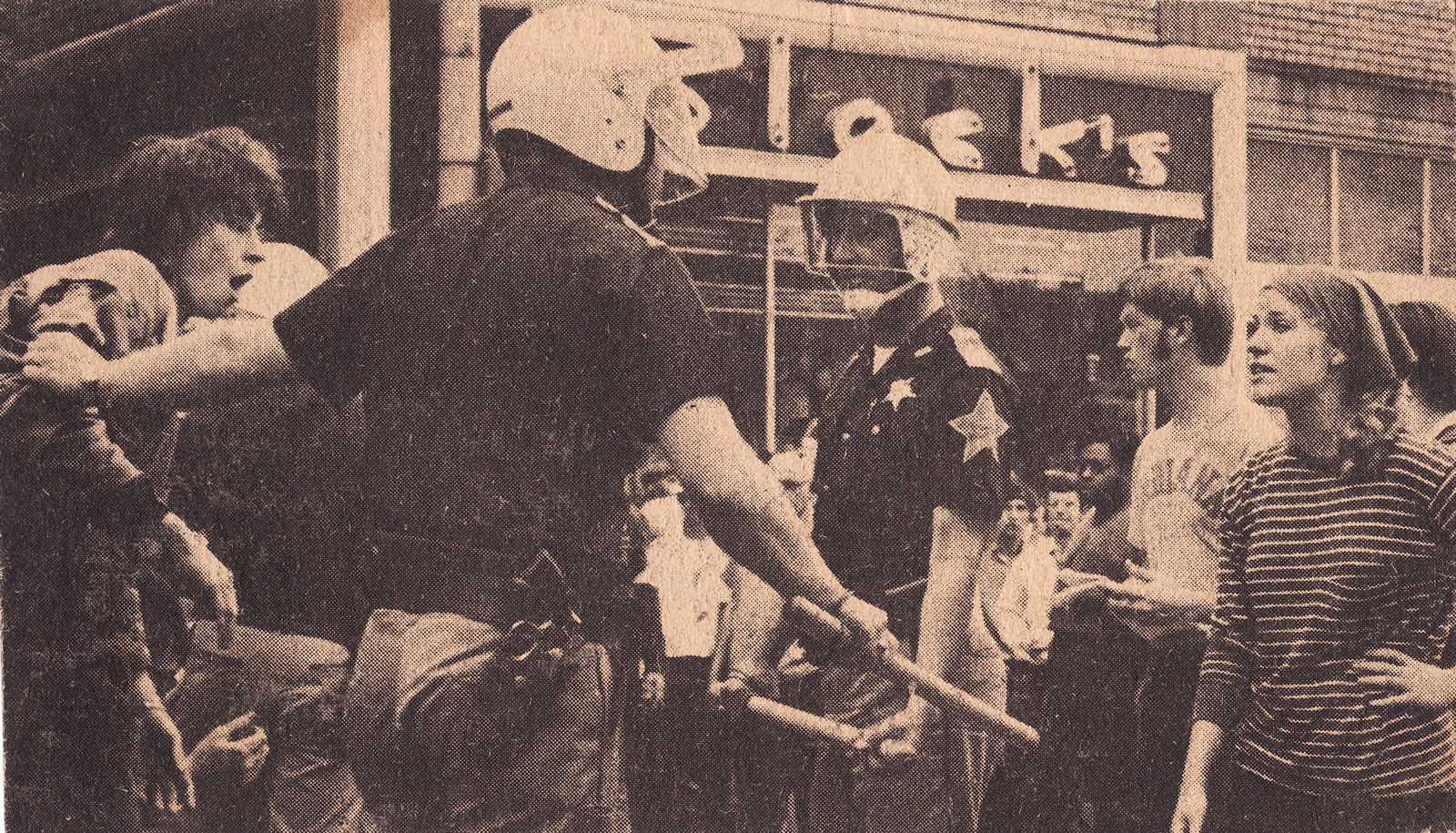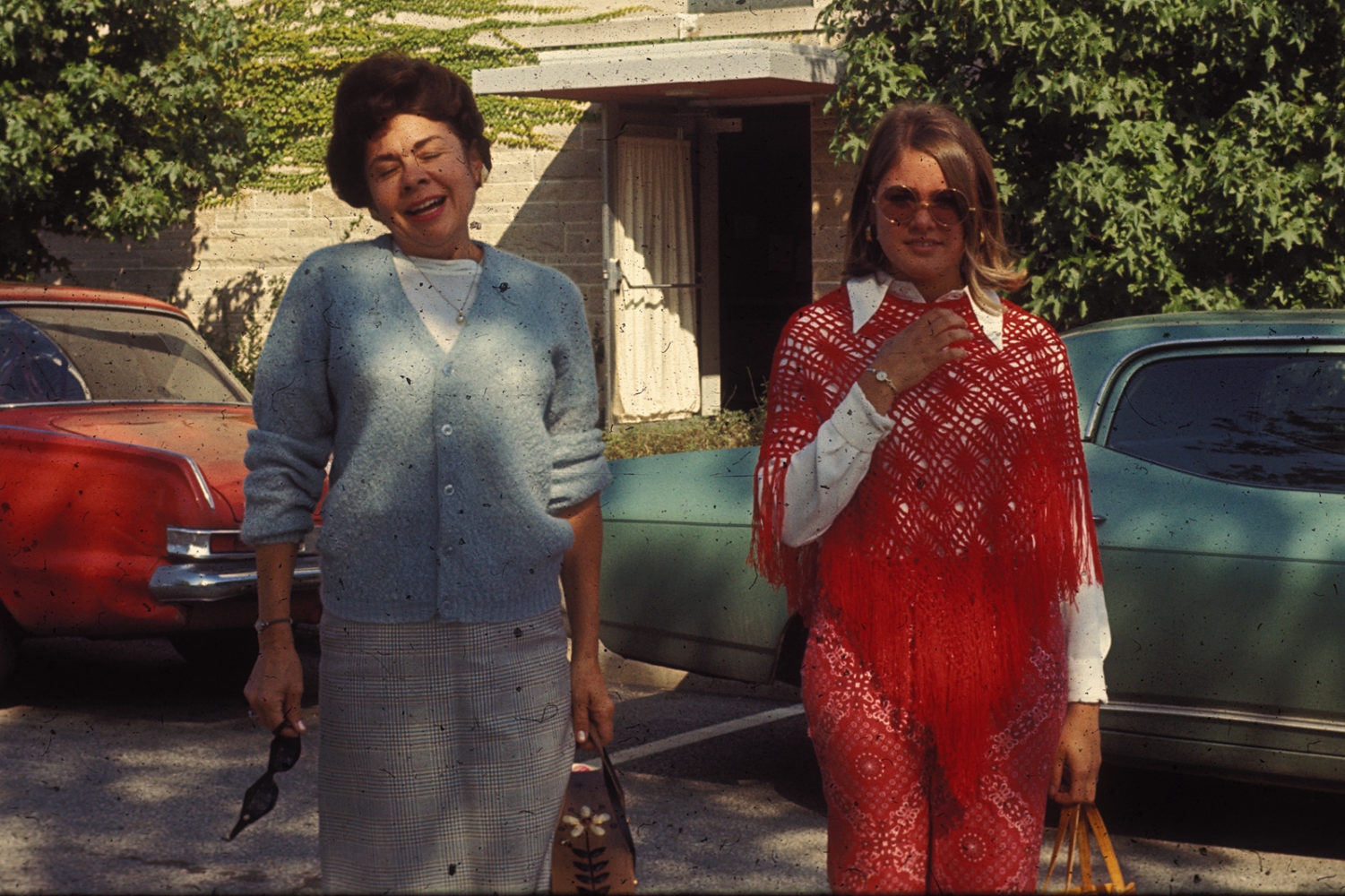 1970 U.S. CENSUS
In 1970 I lived in a tiny house with Dave Mahoney. It mast have been a converted garage as it was about that size and in the landlady's back yard. It was right next door to the Boy's Club and we accessed it through the alley behind the house. I took the 1970 Census, the old fashioned way, door to door.
ONE YEAR OFF FROM BLOOMINGTON
In 1971 I left Bloomington on a 45 day European trip, one of those cheap Icelandic Air round trips. Before I left my father gave me my first camera, a Kodak Instamatic. When I came back I moved back in with my family and worked at Maracle Industrial Finishing for a year before moving back to Bloomington.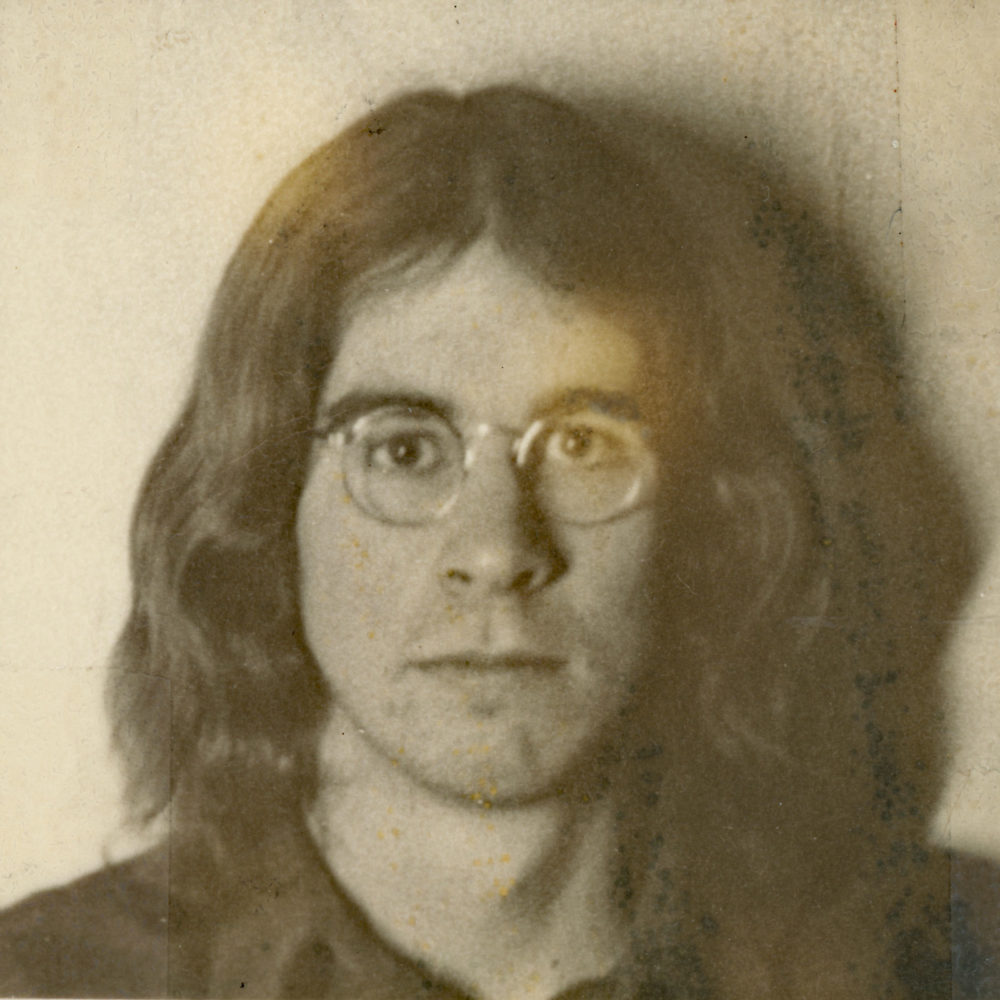 BARB AND ROC'S WEDDING 1972
Most of these square format photos were taken with a Kodak Instamatic camera that my father bought at the Kodak store with his employee discount.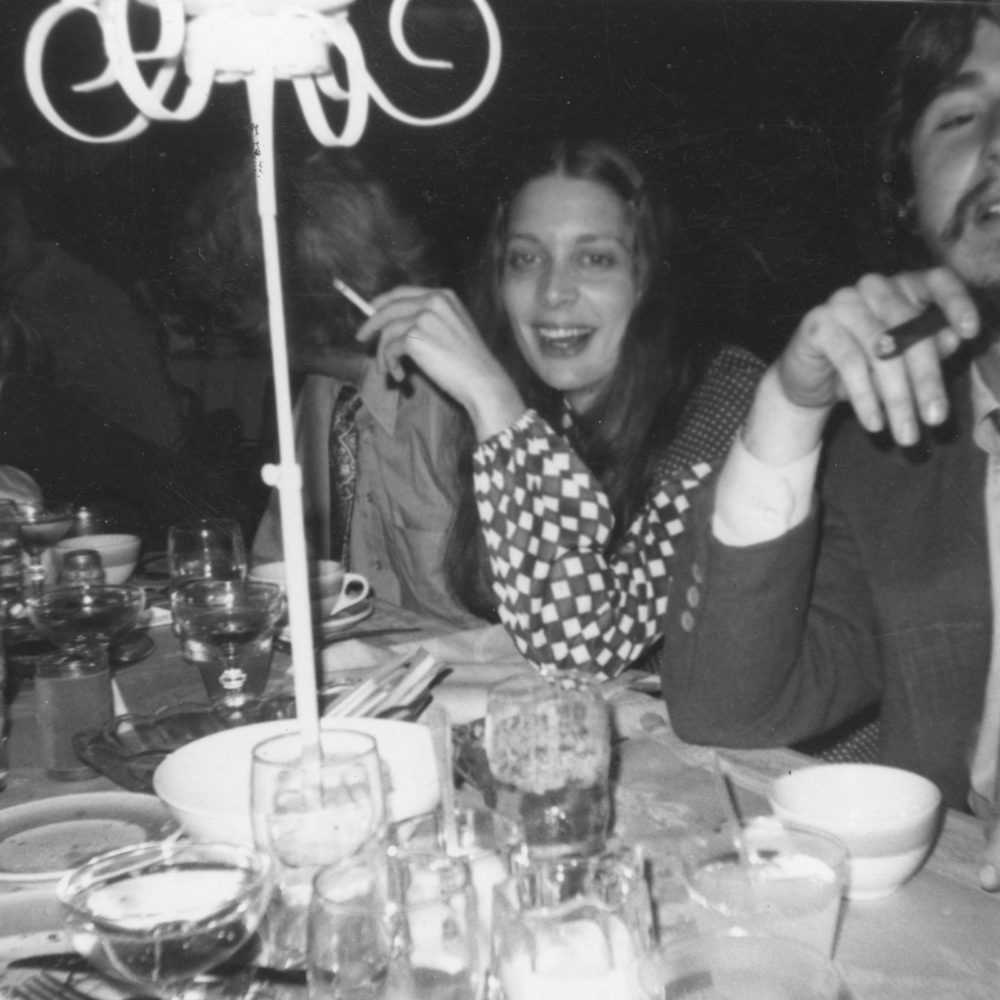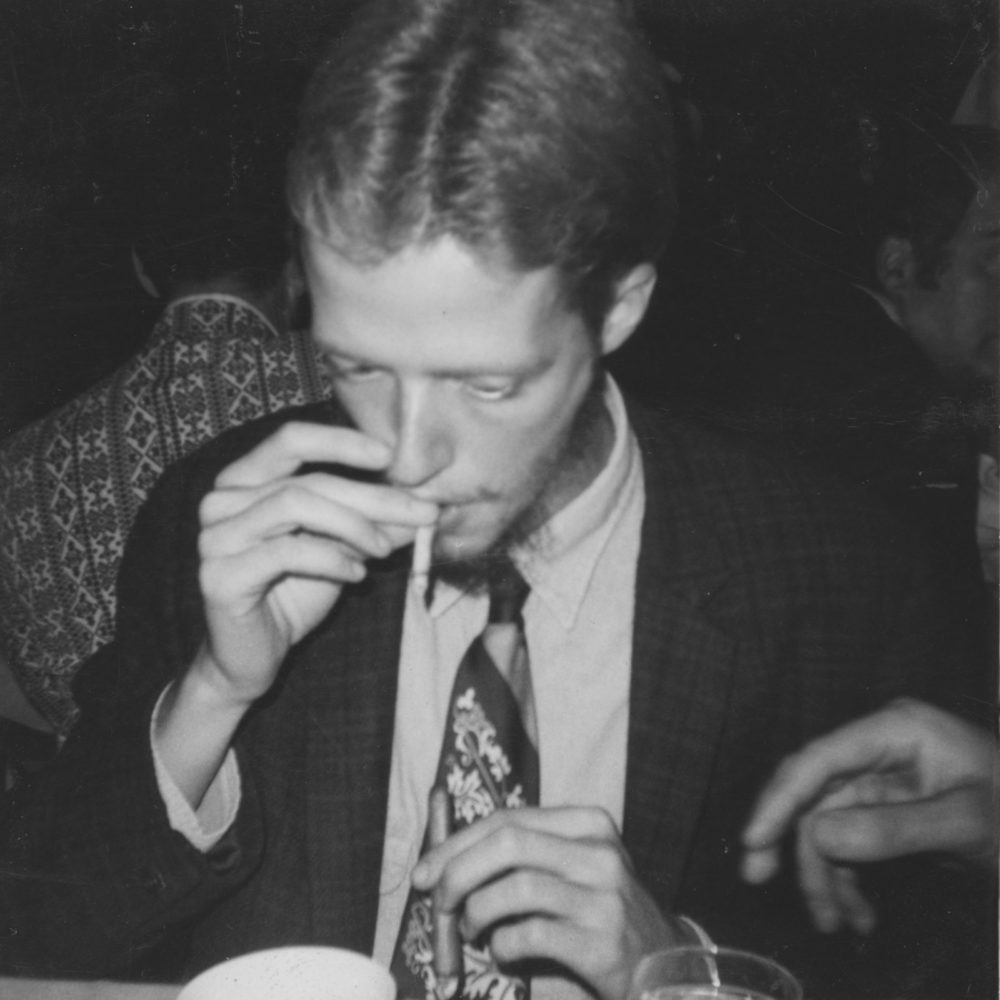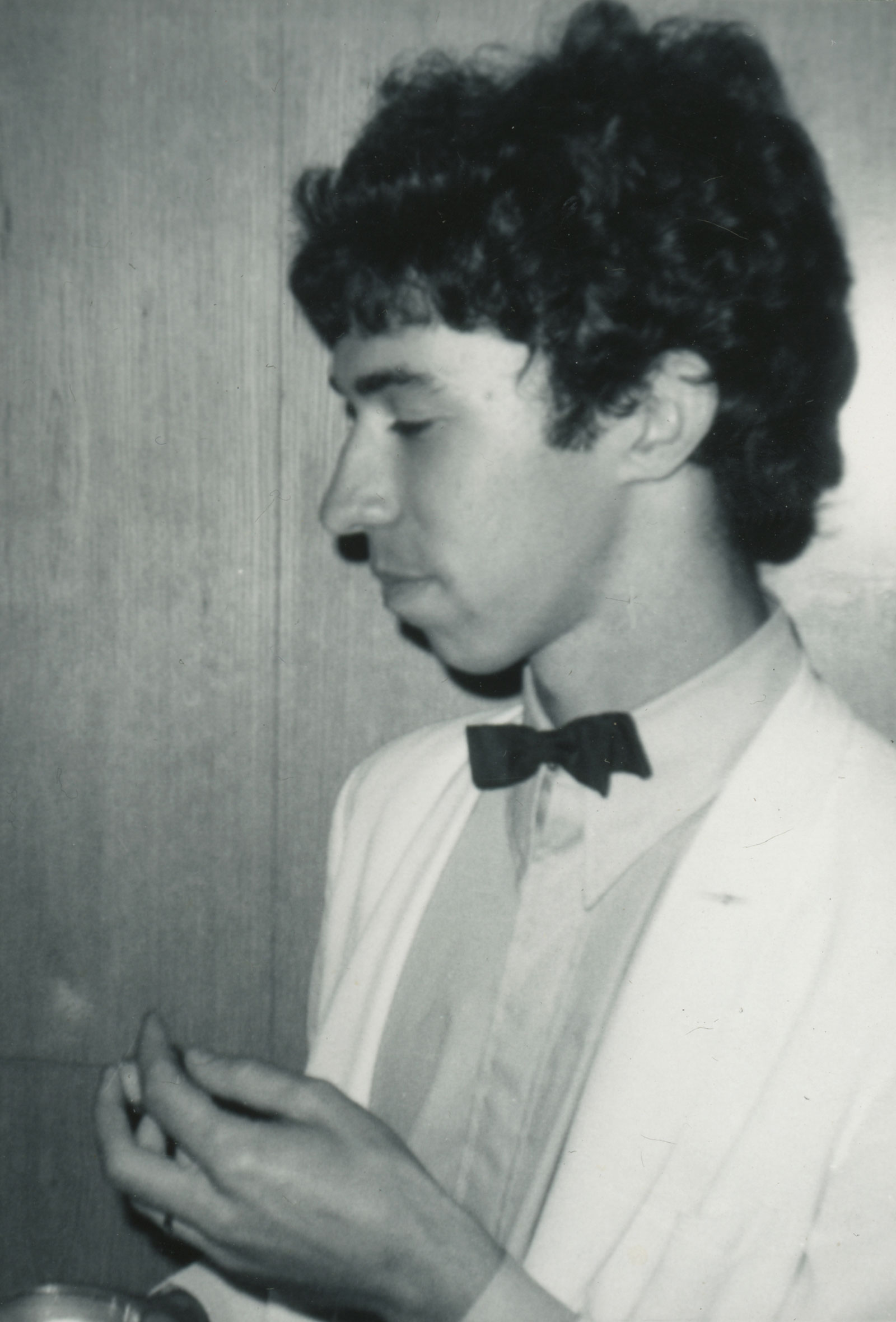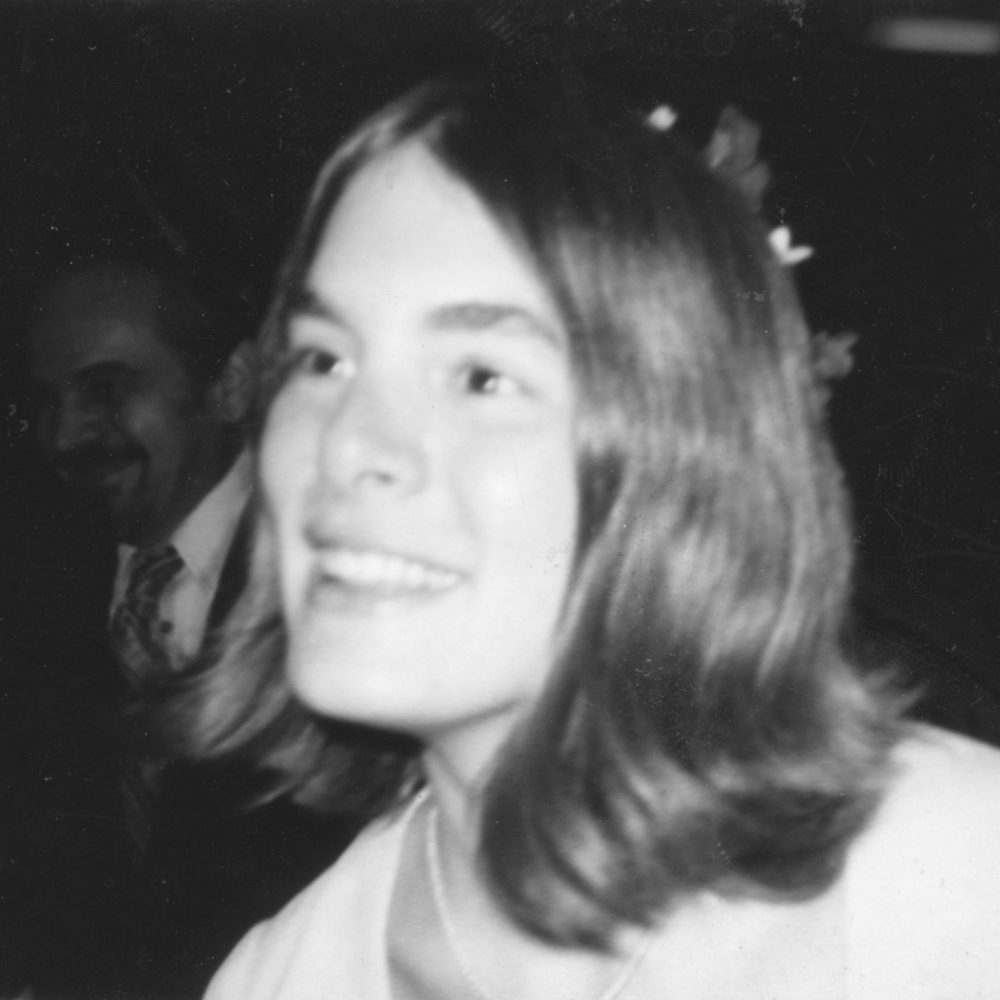 NORM AND PAM'S WEDDING 1973
Many of our Bloomington friends gathered in Rochester for Norm and Pam's wedding. My silent Super 8 movie now has a Margaret Explosion soundtrack (a song called "Dreamland"). Movie features Norm, Pam, Steve, Sherry, Brad, Jodie, Mark, Chuck, Rich, Joe, Dave, Norm's parents and Pam's mom.
KENTUCKY DERBY 1973
I think of the Kentucky Derby in May of 1973 as our first date but it really wasn't a date. More like an outing with Joe Barrett and Stave Hoy. It was the first time Peggi and I went anywhere. We were on the grounds next to the stands and we didn't see much of the race. Secretariat won and went on to win the Triple Crown.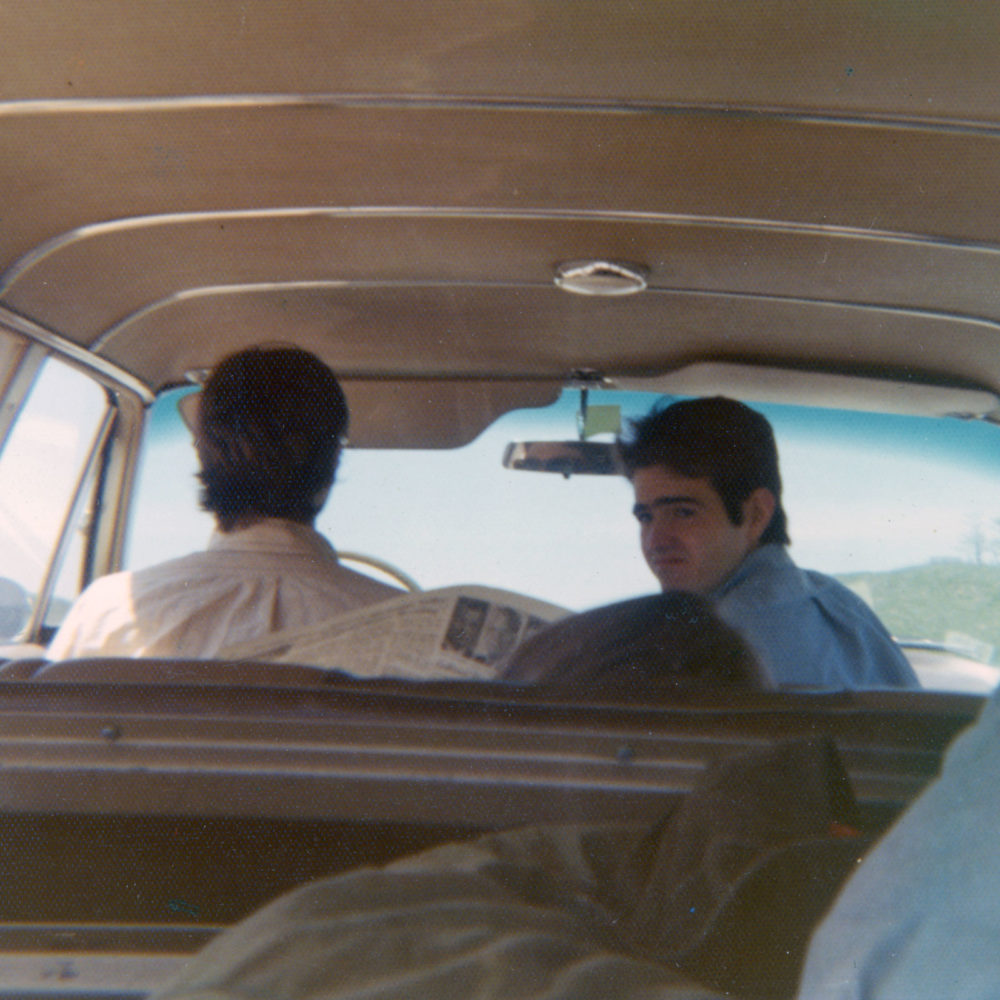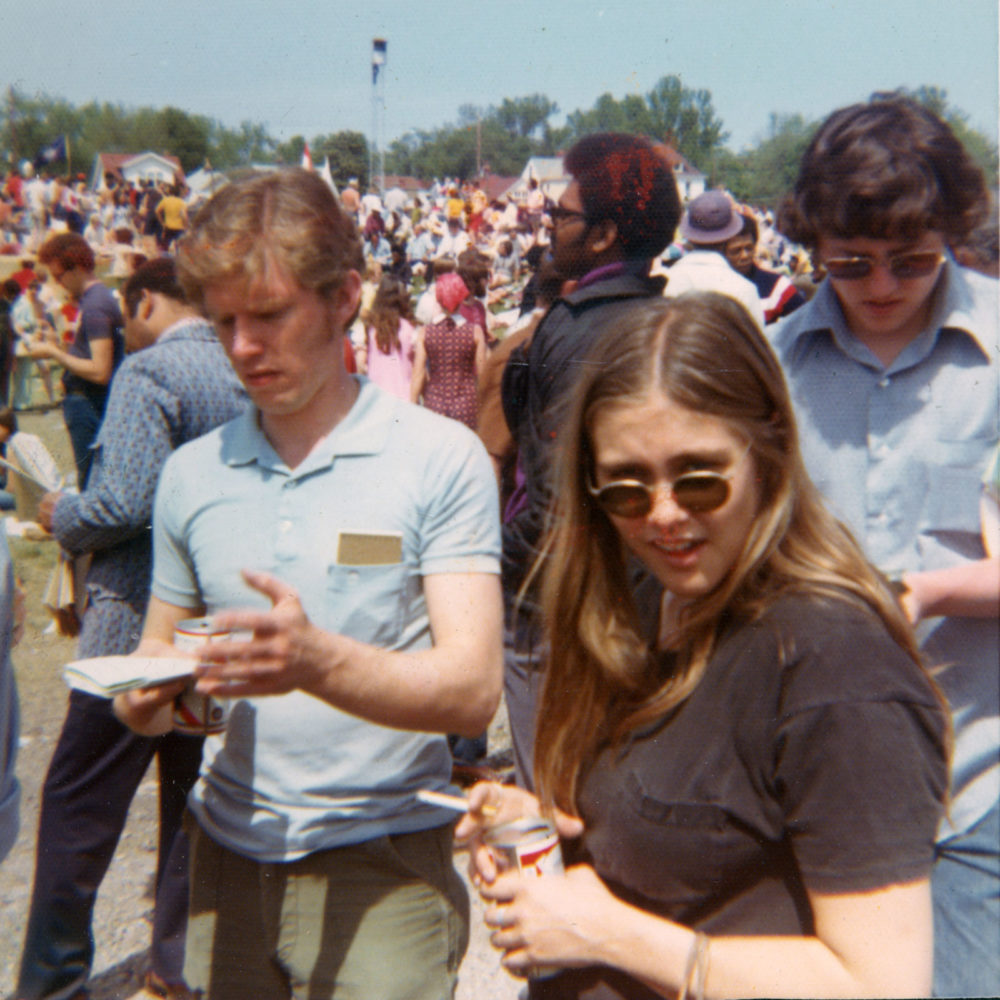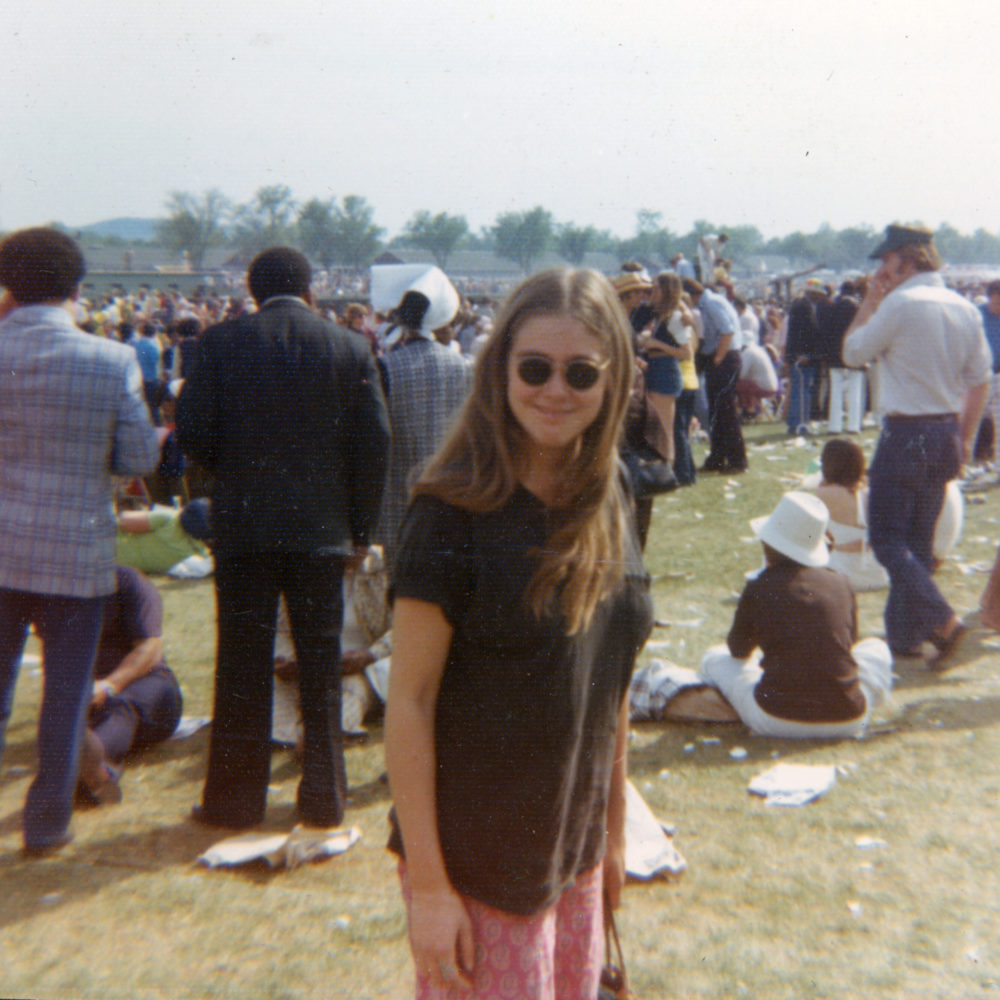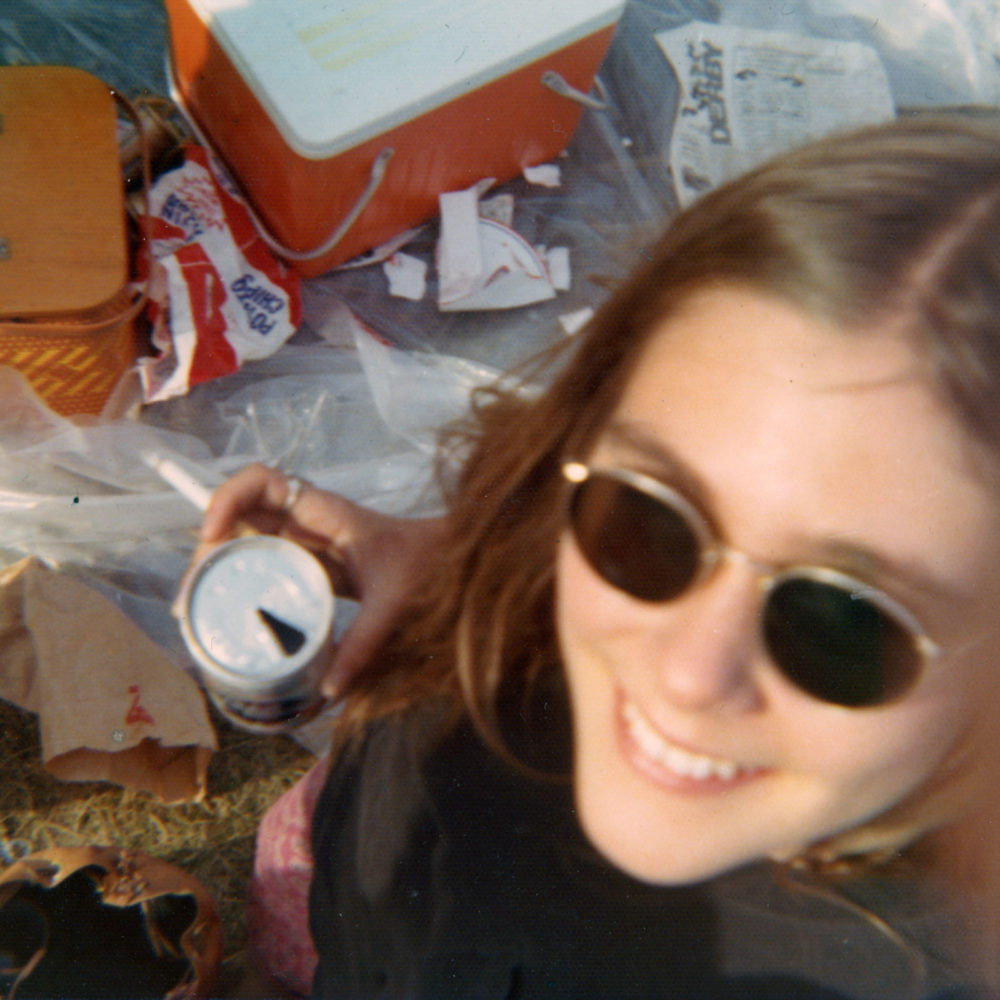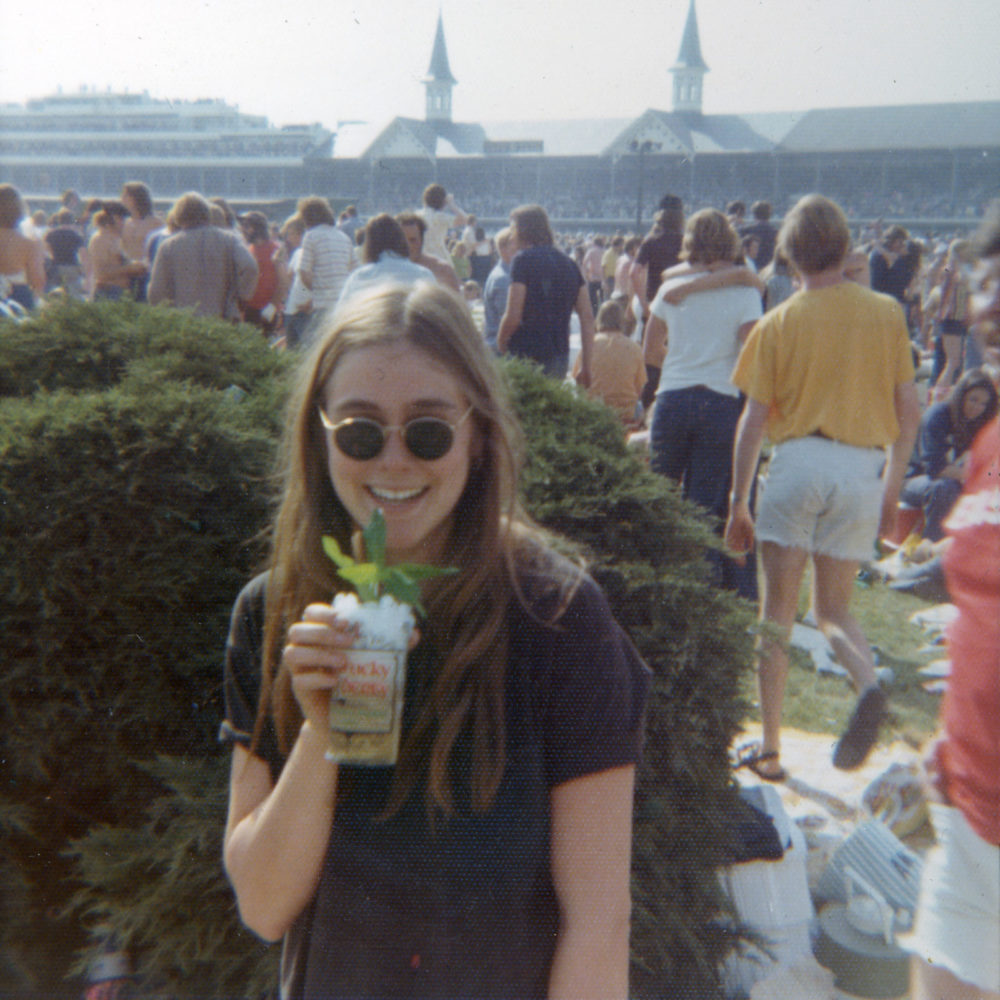 LAKE MONROE 1973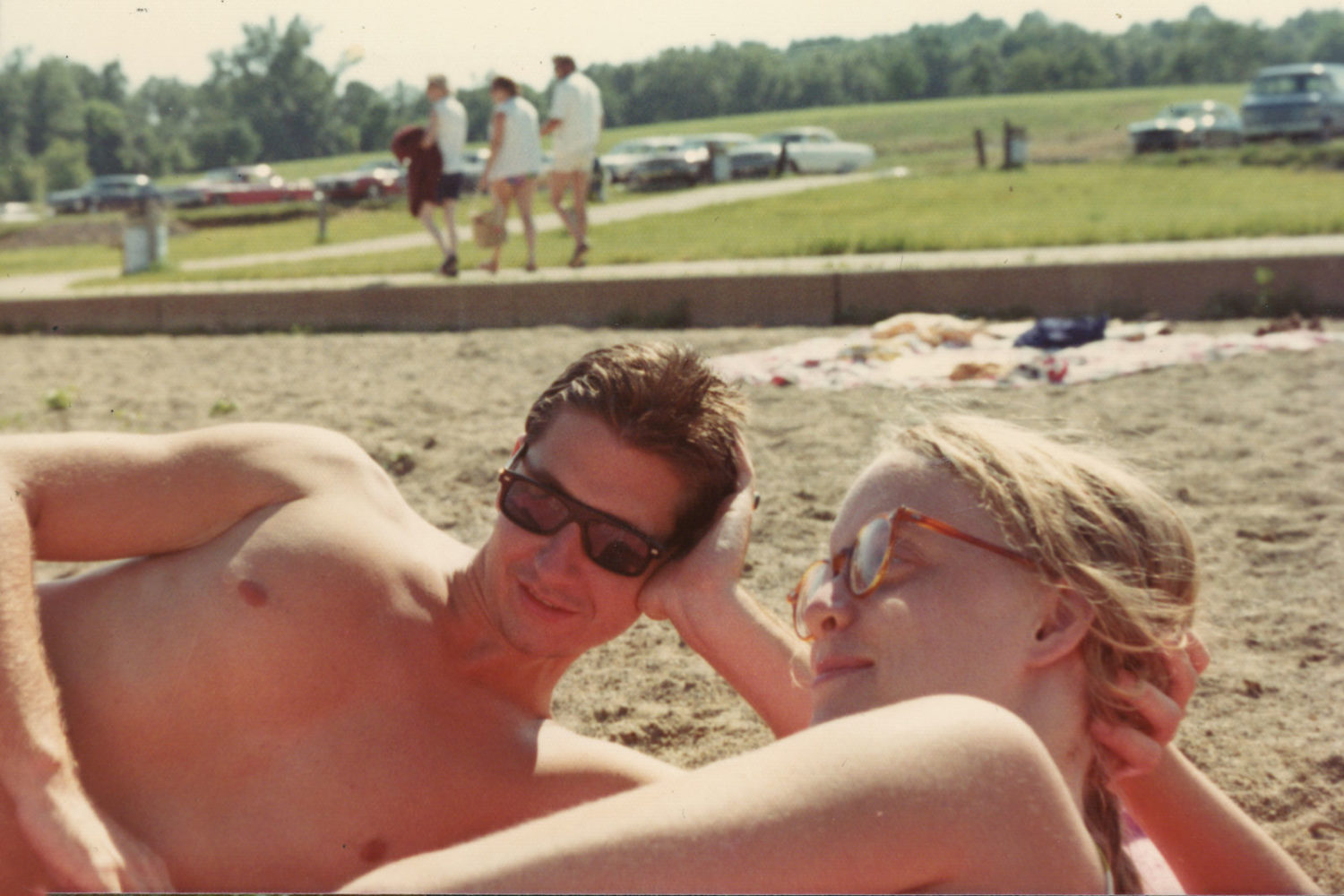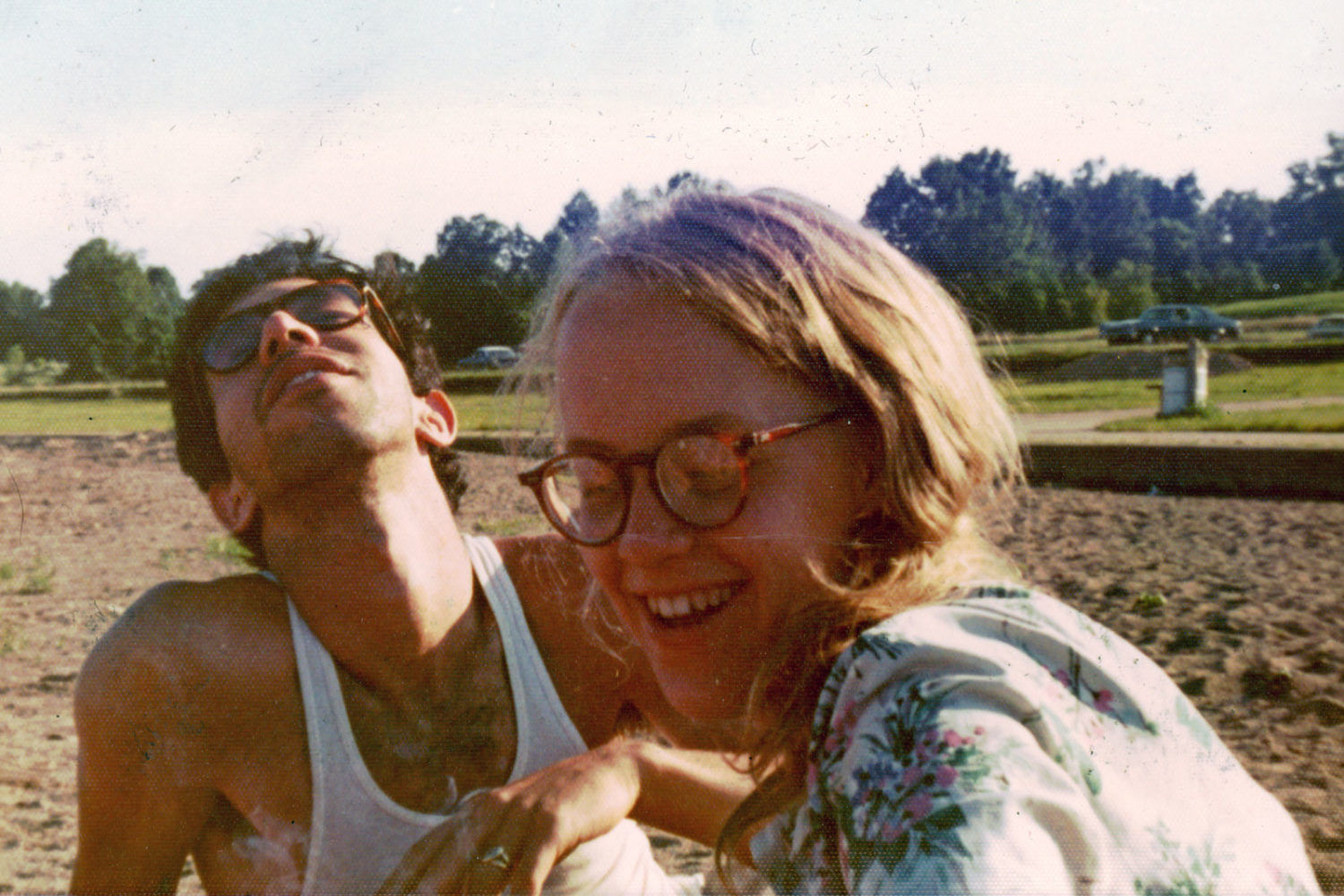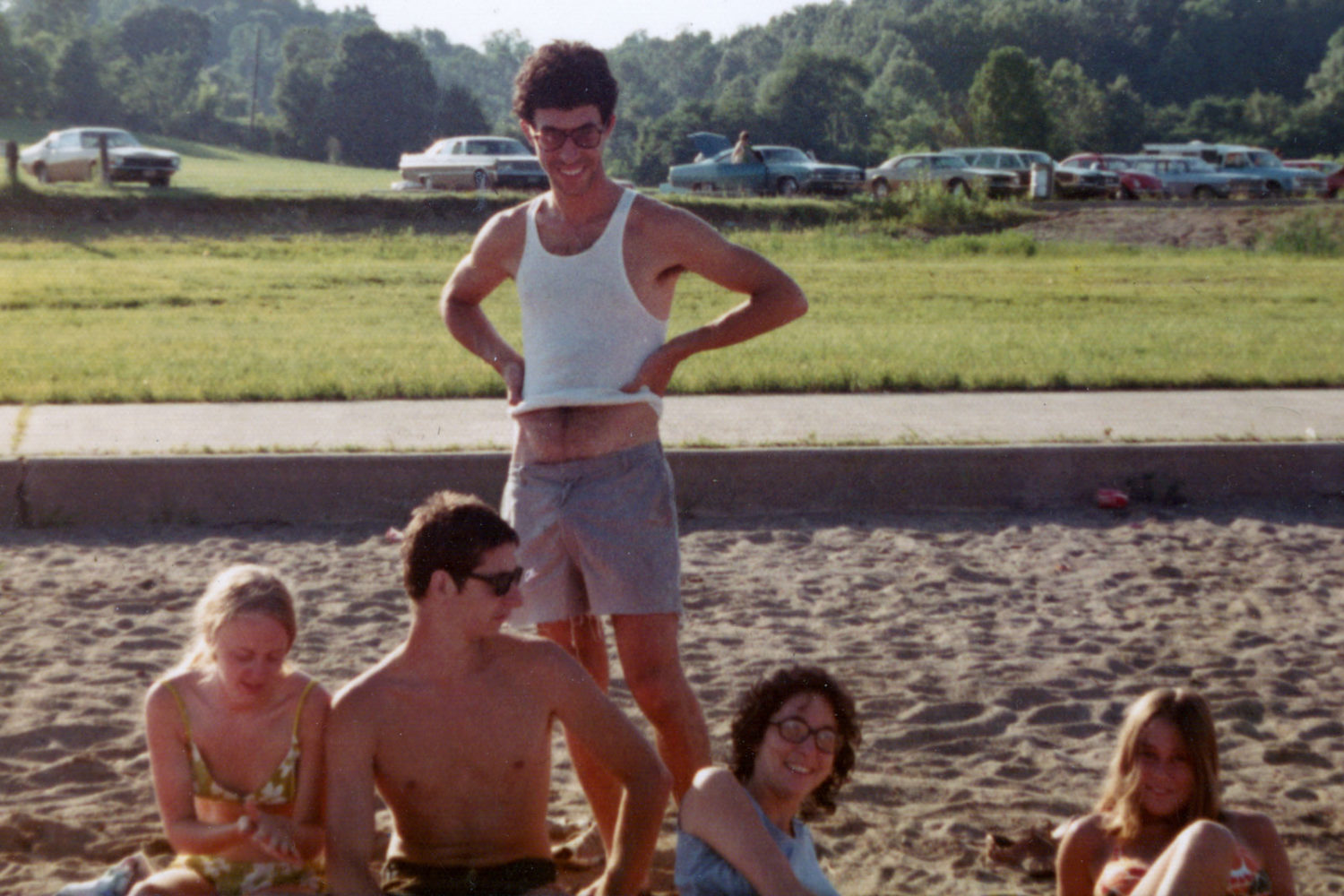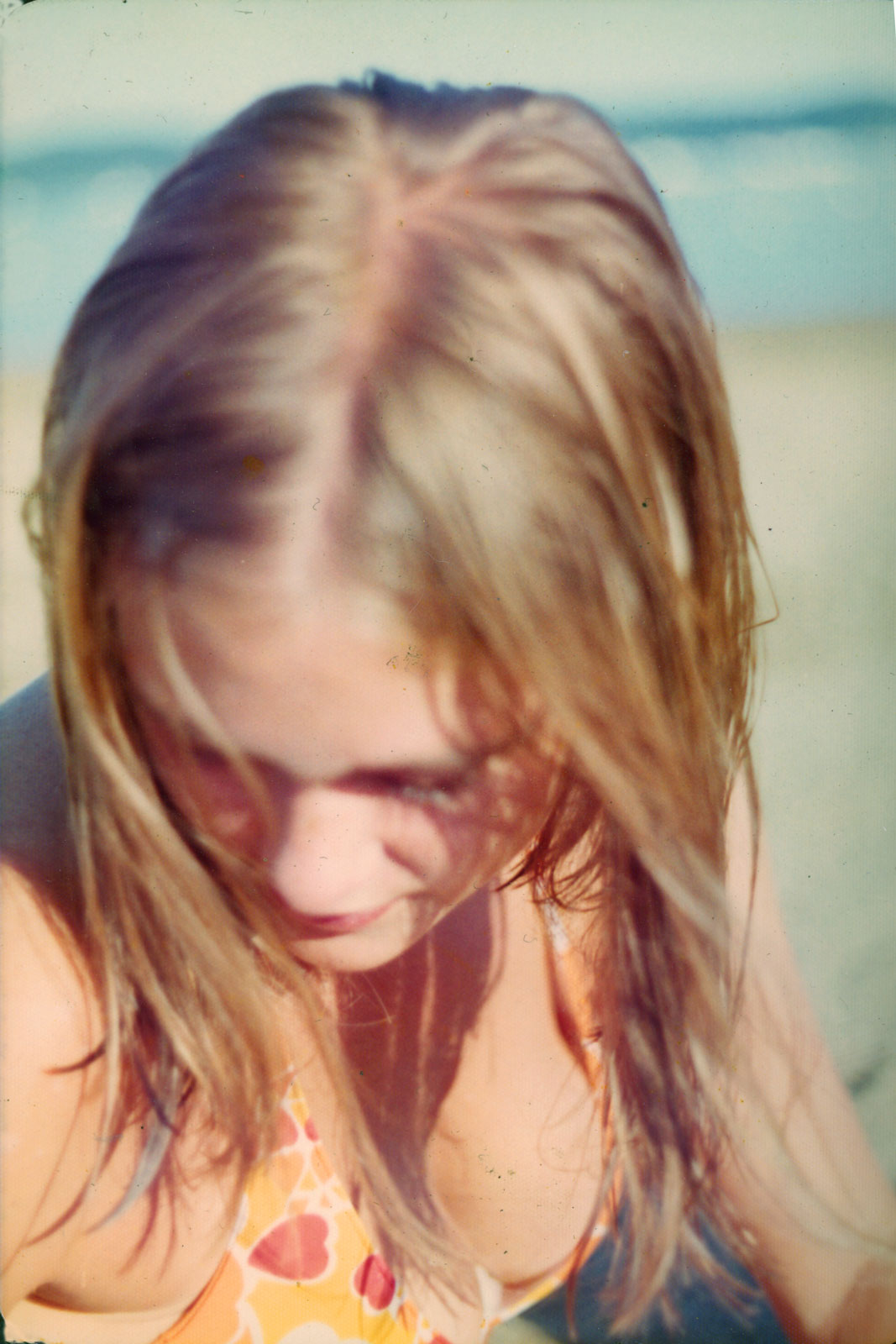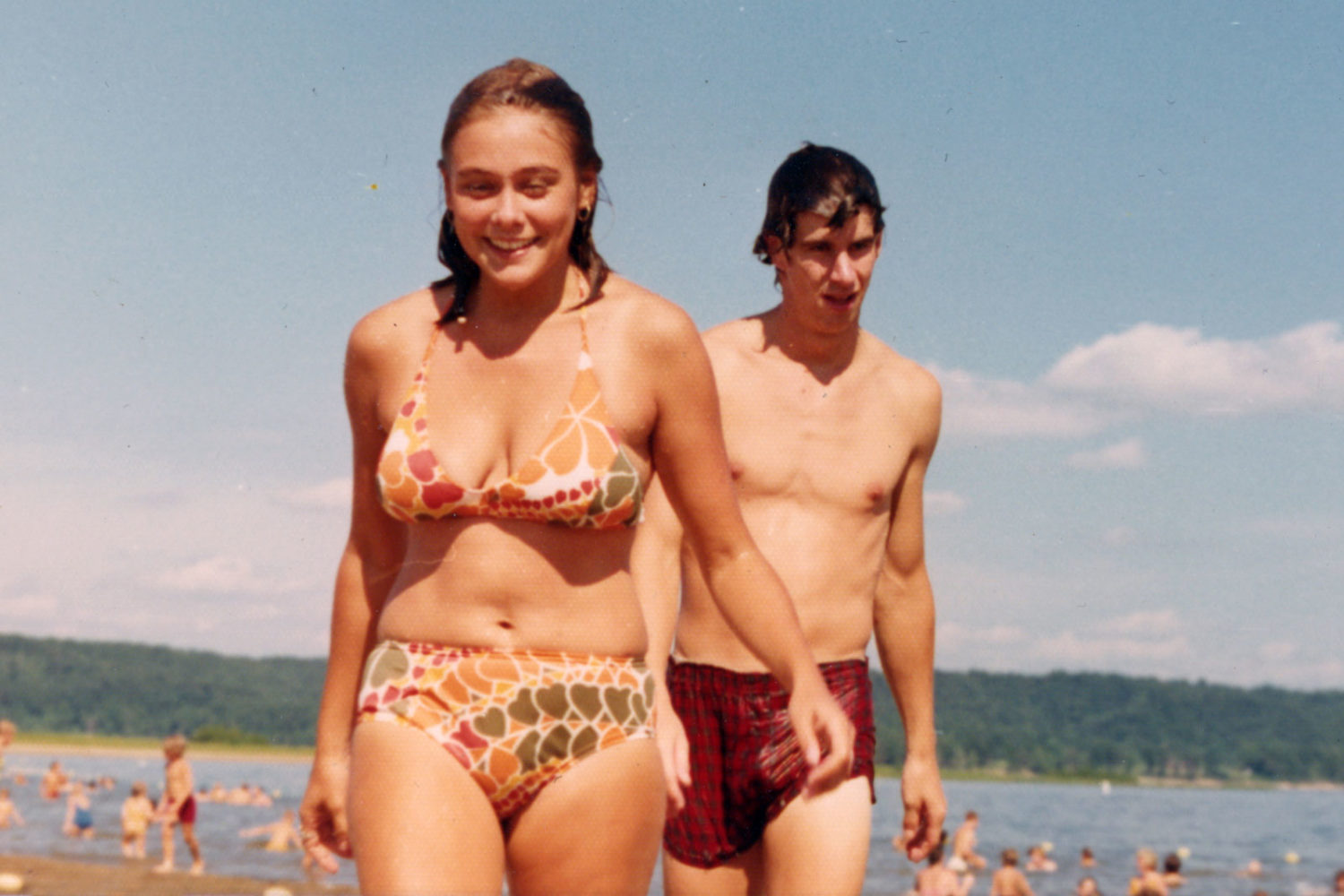 GRANT STREET APARTMENT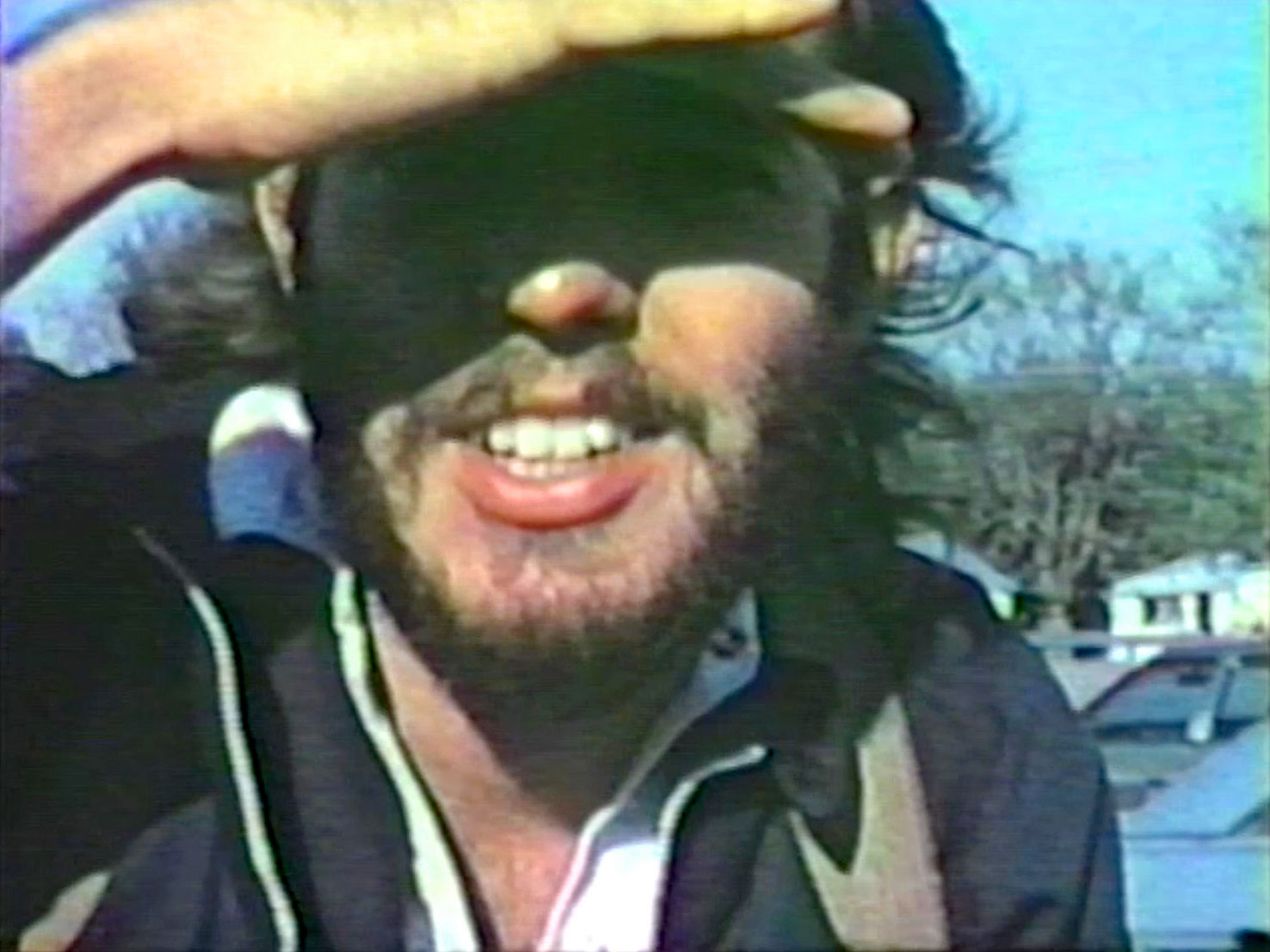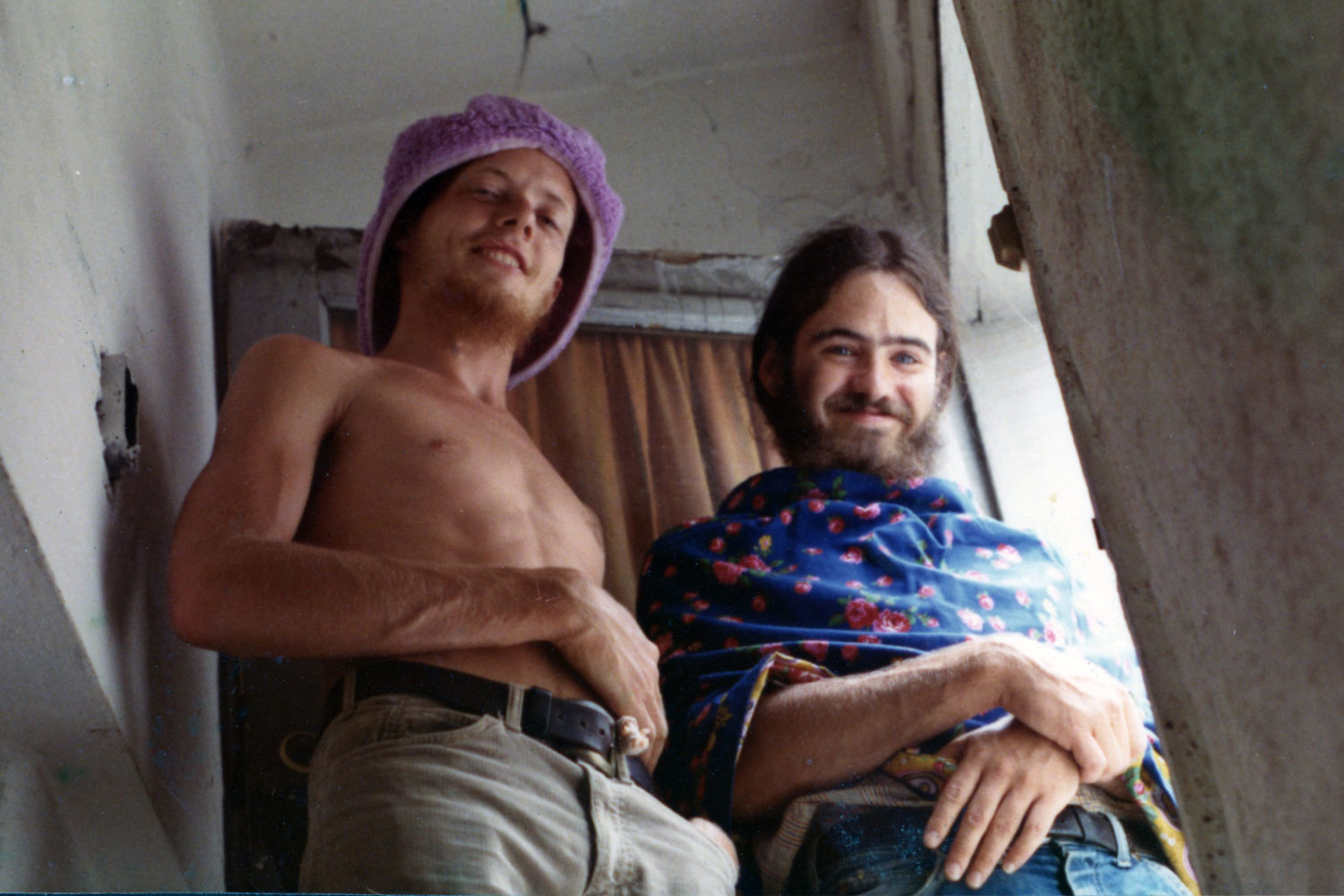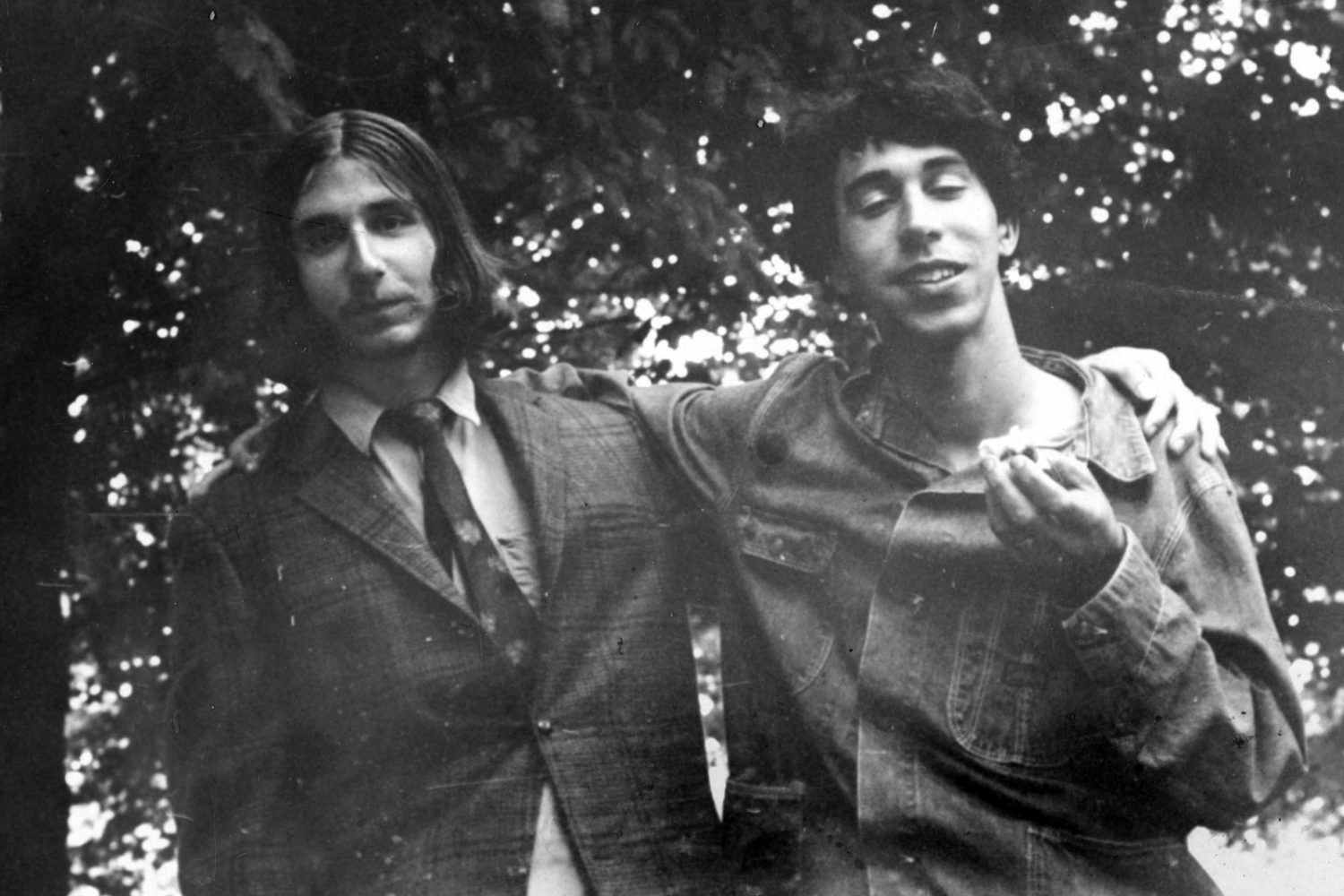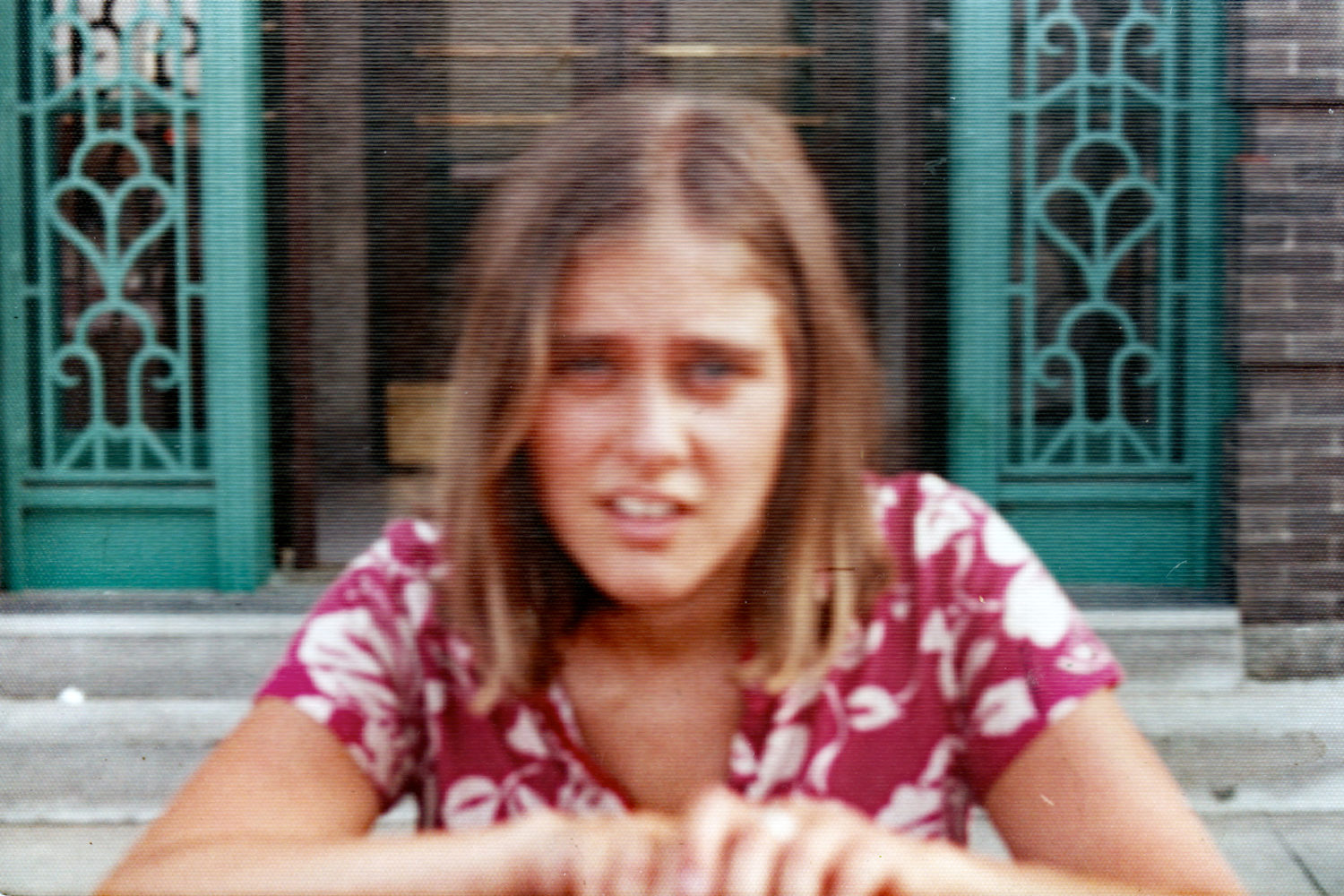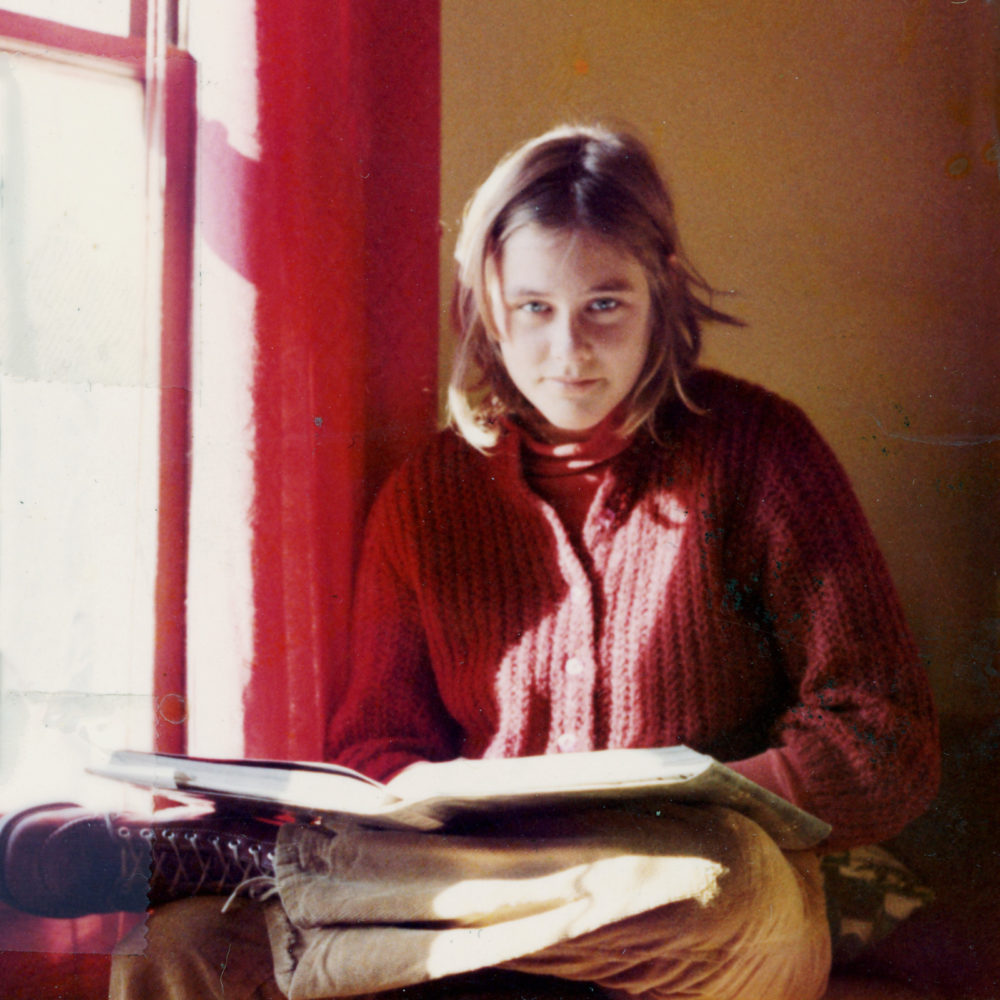 S. MILTON DRIVE
Peggi and I rented a small house on S. Milton Drive in 1973. Dave Mahoney rented a small apartment down the street. Peggi was student teaching at the Alternative School and working as a children's dental assistant. I was working for the Mitchell Construction Company and playing drums with a country band. My parents were having a hard time with my brother, Fran, who was between his junior and senior year in high school, so they brought him out stay with us for the summer. In December 1974 Peggi and I left Bloomington moved to Rochester.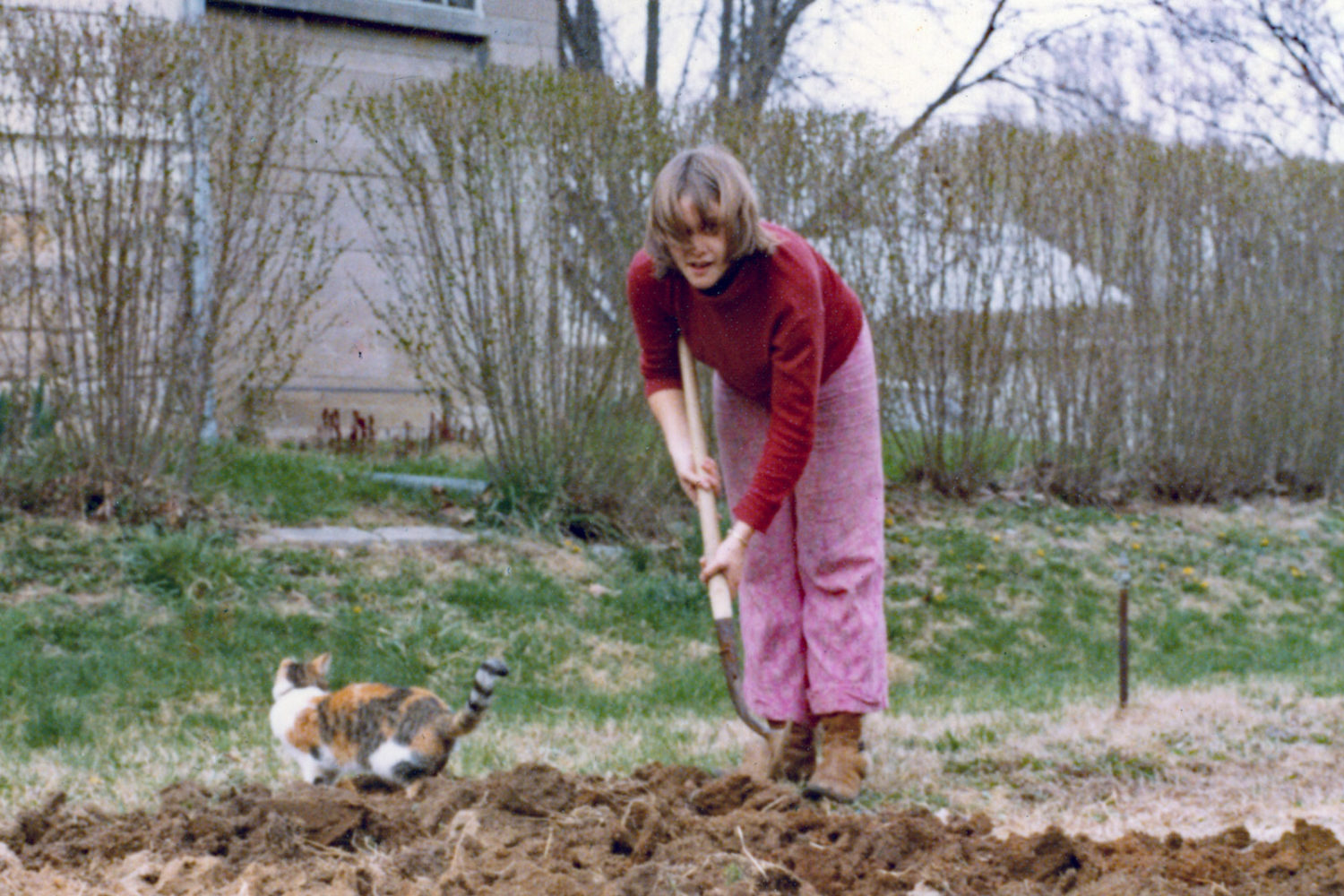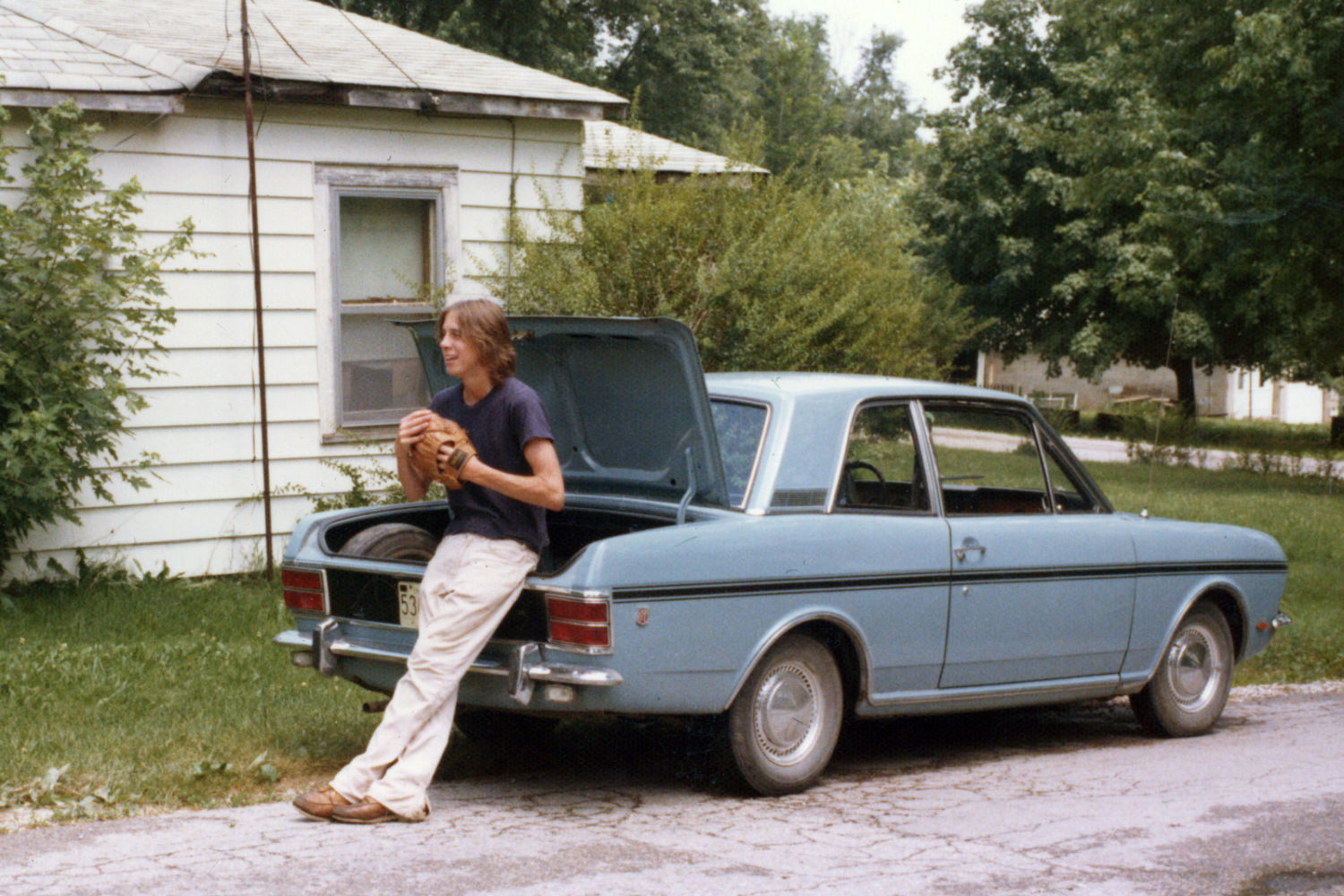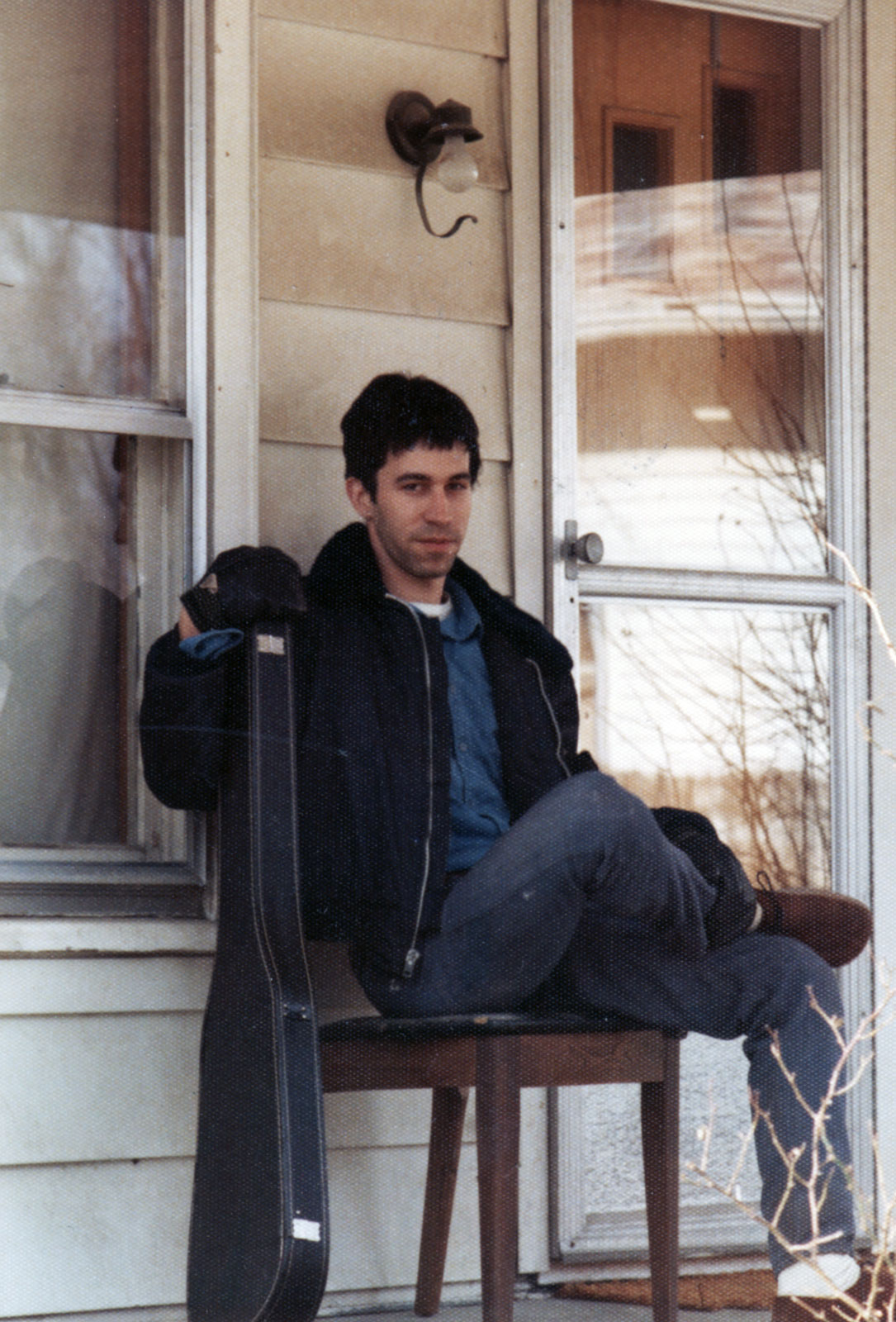 THE ON FOURS
I was playing drums in the front room of our house at 2430 S. Milton Drive when three older guys rang the doorbell. I was certain they were going to complain about the noise but instead they wanted me to join their band. They had a couple of gigs that weekend and they would not take no for an answer. I guess I was taking Frank Canada's place, the name on the business card they gave me. I played those two dates and Red, the rhythm guitar player, announced they wanted to get rid of Butch Miller, the leader. They had a young guy, who sounded exactly like Johnny Cash, to take his place.
They named the new band the "On Fours." "You know, how we start songs, on four," Red said. My brother, Fran, made the new calling cards in his high school shop class and enlisted my father to do the band's logo type and graphic.
The band was was dyed-in -the-wool country, something I knew nothing about. We rehearsed once a month in Red's trailer or the bass player's barn and we played four sets every Friday and Saturday for the next year and a half. We played every smoke filled Elks Club, Moose Lounge, American Legion, VFW and Eagles Club in the area. One Sunday afternoon we played on the back of a hay wagon for a coon hunting convention. When Peggi and I moved to Rochester in December 1974 I gave the gig to Dave Mahoney. They changed their name to "The Breakers," named after the then current CB radio craze. Peggi and I heard them once. Dave sounded great with them especially on the songs he sang.
I grew to love the music. Peggi and I saw Merle Haggard when he came to Bloomington and we started buying Merle, George and Waylon records. When we moved to Rochester in 1974 there was only country rock, a hideous hybrid which took the rock out of rock and the country out of country. Bands like Old Salt were everywhere. Our next door neighbor, Sparky, was real country. We got to see George Jones before he passed. I'm thankful for the forced exposure.