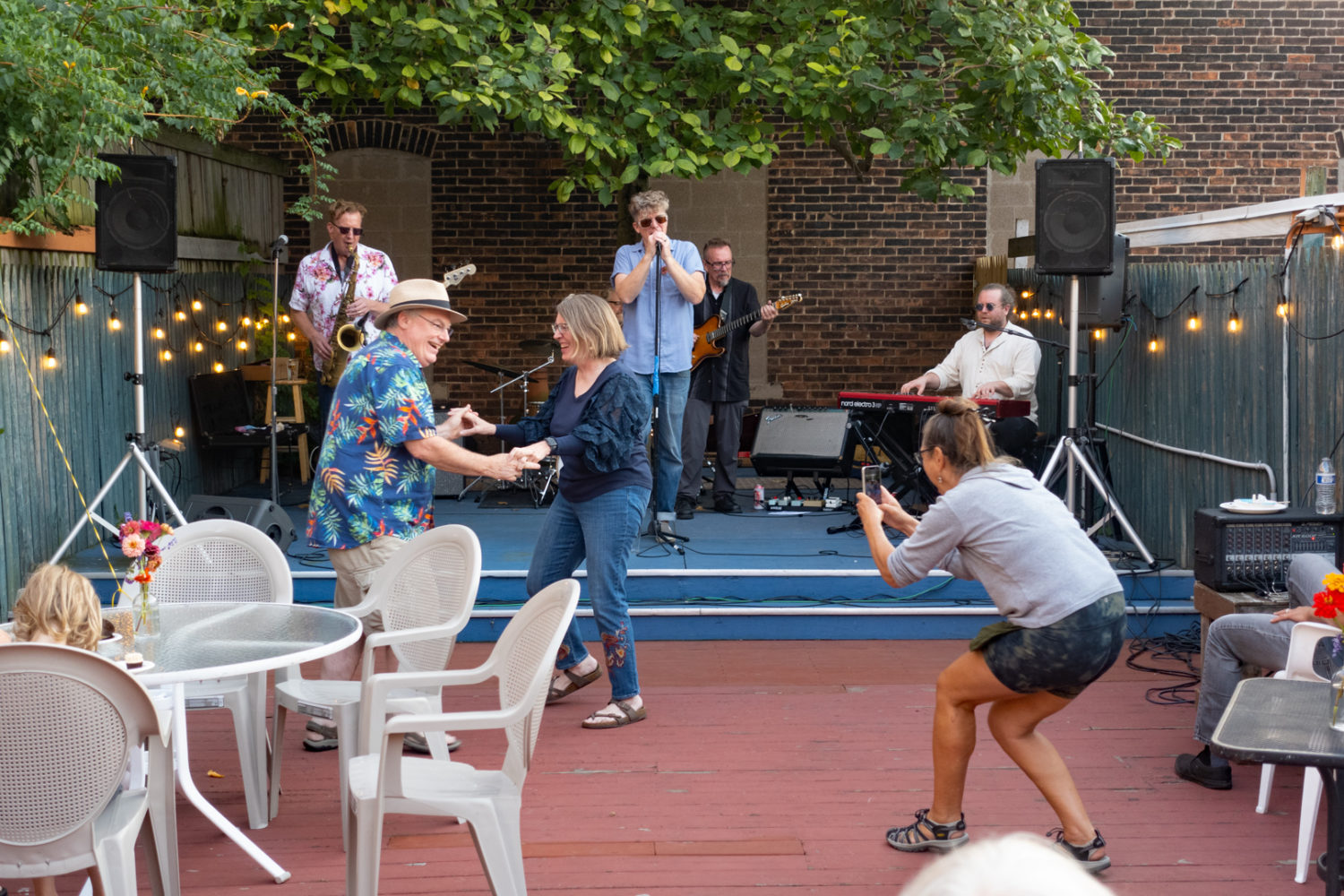 Tom and Jan really know how to throw a party. They reserved Abilene for Jan's biggish birthday. There was an open bar, plenty of food and two bands. The Fox Sisters were playing on the patio when we arrived. Their sound was echoing through the empty streets downtown as we parked. They have a classic mid sixties sound like the bands we used see at all those teen dances in Rochester. Except they don't cover Smokey or Jr, Walker or Mitch Ryder, they write their own material and the one Phil wrote was a beauty.
Inside the vibe was darker. The Stew Cutler Trio got right down to business with their barrelhouse blues. Cutler has worked with Percy Sledge, Eddie Floyd, Wilson Pickett, Fontella Bass, Earl King, David Sanborn, Bill Frisell, Lester Bowie, Charlie Hunter and Jimmy Dale Gilmore. They reach full boil in minutes and didn't stop.
We got to the Little Theatre Café n time for the second set of the Debby Kendrick Project. Debby is so good, so soulful, so sweet, she attracts the best musicians in the city. The drum chair is waiting for Pete Monacelli's return but it was amply filled last night with Tony Hiler.
Leave a comment