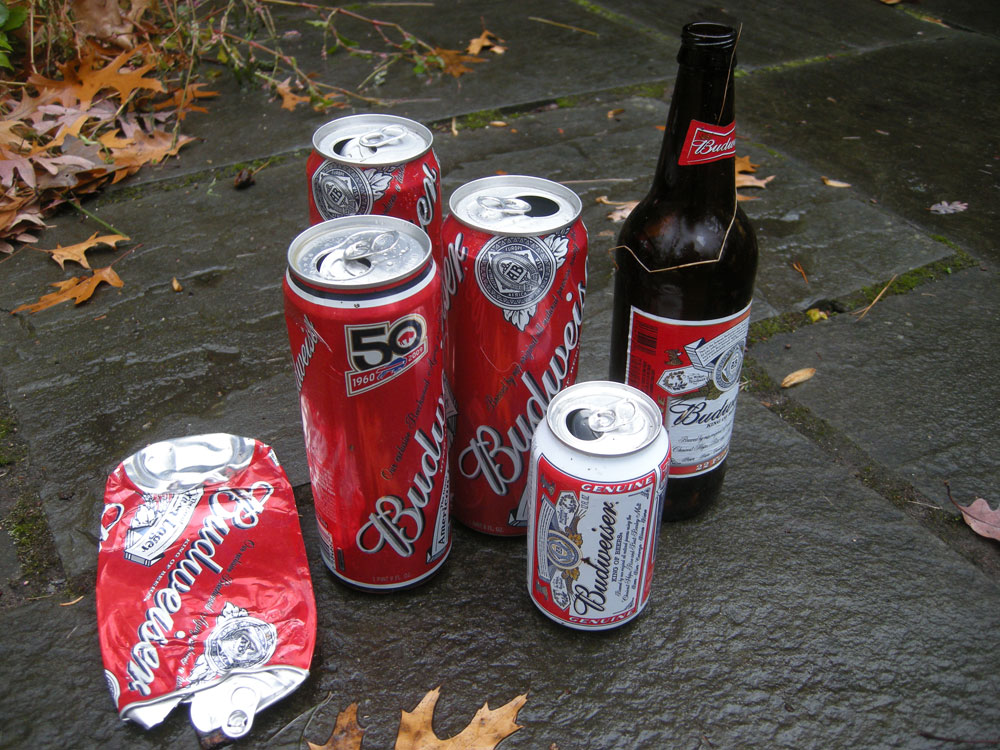 Our neighbor, Leo, lost his teeth and so he puts all his food in blender but he can still gum his way through pumpkin pie. We gave him a few pieces yesterday and I met him at the door this morning when he brought the empty pie tin back. He looked down at this small pile of Budweiser product by our door but didn't say anything so I volunteered that we found them all down on Hoffman Road when we were walking. After a few month break the Budweiser guy is back in business. I noticed that Bud did a 50 year commemorative 20 ounce can for the hapless Bills.
I miss "Print Magazine" and I'm still an avid newspaper reader but we were certain print was about dead for our business but we wound up working yesterday and today on revisions for an annual report (that was supposed to be at the printers before Thanksgiving) and a neighborhood association brochure (that is due on Monday). It still feels dead even as we work overtime on it, all that fussing with CMYK, traps, dot gain and line breaks. Can't wait to get back on the MySQL project we started where we imported a database with links on the part numbers that pop open a generic drawing that gets specific measurement data fed to the drawing from the database.
We've been eating leftovers since t-day. I sort of feel like that pile of bud cans at our door.
Leave a comment