We had our second Margaret Explosion rehearsal last night in preparation for this upcoming WXXI Sound Stage thing. I am beginning to see way we never rehearse. It gets complicated. Trying to play a song better than it was the first time is next to impossible but if you're gonna try you need to discuss a few things. We started with a few nice jams and then played our set. Since we generally arrange songs as we play them we found ourselves offering opinions as to what would make these prearranged songs better. It would help if I could play better, I know that. The band works like magic and if you know the trick, its not magic. It's a delicate thing. I was really happy when rehearsal was over.
Today I kept thinking how lucky I am to play with such amazing musicians. Peggi tosses off creative, original melodies as naturally as she smiles. Bob has a world of sounds and at his fingertips and the musical ability to express any emotion. Ken is the best bass player in the world. Rock solid when he wants to be yet as wild, inventive and musically adventurous as anyone I've met.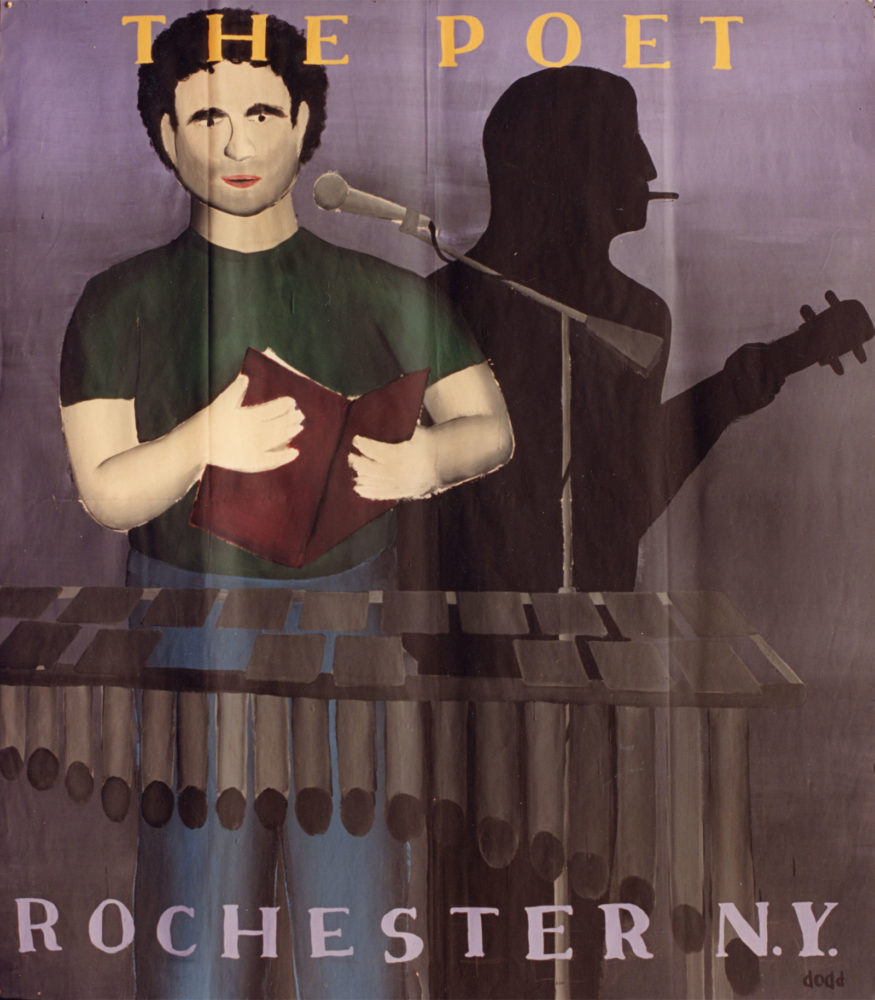 I guess the first time we met Ken was when our bands played together at Scorgies. He was in 5 Star Buffalo and I was in Personal Effects. They blew us away. Ken wound up in Colorblind James after Bernie Heveron (former Personal Effects bass player) left and I painted Ken behind Chuck when I did my "Local Icons" series in the eighties.
I checked in on a few of my favorite blogs today and found a great interview with Angel Corpus Christi by the Next Big Thing. Lloyd Mintern used a live Margaret Explosion track as a backing track to a video of his photos. Frank Paolo described his cancer diagnosis and Kevin Patrick started a column on Alan Vega that found its way to local dinosaur rock station, WCMF, Roger McCall's murder and even mentioned a band we were in a long time ago. The links in the right column should take you there.
Leave a comment