Sometime after Sun Ra died in 1993 we saw Marshal Allen's Arkestra at Milestones, that place on the corner of East and Chestnut that keeps changing hands. It was sad without the maestro and that is the last word I ever would have used to describe a Sun Ra performance. Maybe I was still in mourning.
Marshall Allen, at 96!, has kept the band together with three former members and I read an intriguing review of their newest recording. I ordered the vinyl and the first side is amazing. "Swirling," the lp title, is apt. The new arrangements of three familiar Sun Ra songs don't tear the roof off like Sun Ra would have but they do get the room swirling.
Peggi and I saw Sun Ra on five occasions. There is so much info online now that I was able to track down the exact dates.
November 11, 1979 Soundscape NYC
I had a few Sun Ra albums at the time but other than the Art Ensemble at the Eastman I had never seen anything as theatrically immersive. In costume the band paraded around the fifth floor loft space in Manhattan's West 50s while chanting, dancing and playing their instruments. The show didn't start until after midnight and the sun was coming up when we left. My brother, Mark, who was living on West 43rd with Charlie Coco, came along with us. The show was released on cd, "Live from Soundscape."
August 11, 1986 Red Creek Rochester, NY
Sun Ra was traveling with three drummers and they couldn't possibly fit on the stage so one set up on the floor. The violinist, Billy Bang, was in the band and two of the horn players staged a theatrical, circus-like, wrestling match with their horns as they circled each other on the dance floor. I hung on to the ticket. Someone recently posted a recording of this show on YouTube.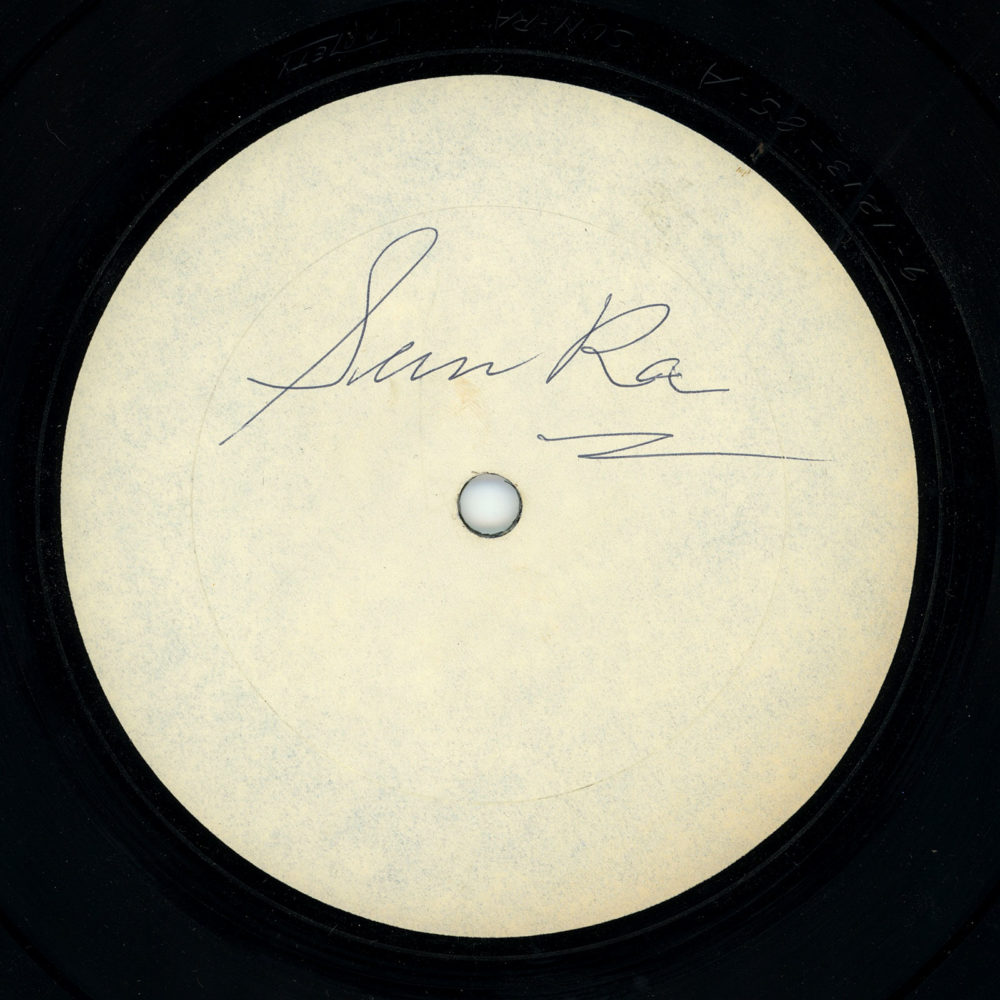 I bought two lps, "Outer Reach Intensity-Energy (Stars That Shine Darkly, Vol. 2)" and "Hiroshima" from the band after the show. Both were in a white liner sleeves without covers. The label was blank on one side of each lp. They were five bucks a piece and I got Sun Ra to sign the the white label side of each.
The albums I bought did not sound like the Arkestra and only later did I learn they both featured live tracks from the Sun Ra All Stars European tour, a sensational line-up with Don Cherry, Clifford Jarvis, Lester Bowie, Don Moye, Philly Joe Jones, Richard Davis and Archie Shepp along with Marshall Allen, John Gilmore and Sun Ra!
September 5, 1987 Village Gate NYC
The Village Gate was no bigger than Red Creek in Rochester so this was an intimate show. It was Labor Day weekend and my brother Mark was having his wedding rehearsal dinner at the Chinese place near their apartment on 96th. I spotted a listing in the Village Voice for this show and we headed downtown after dinner. The band played two long sets and sounded better than ever.
July 25, 1991 Jazzberry's Rochester, NY
Sun Ra had had a stroke and had to be helped onto the stage but once seated he and the band launched into an extended drum/percussion improvisation. We were sitting maybe six feet from the band. Sun Ra could only use one hand and I remember him soloing during that first song with set kit sound on a Yamaha keyboard. The band sounded great "The Theme of the Stargazers," "Second Stop is Jupiter" and "We Travel the Spaceways."
October 18, 1991 Jazzberry's Rochester, NY
Sun Ra had regained the use of both hands and the band, Marshall Allen, John Gilmore, and June Tyson with Buster Smith on drums, sounded as good as ever.
Marshall Allen is also a huge Sun Ra fan. If you only had one Sun Ra lp you could not beat his hand picked collection of Sun Ra tunes, Marshall Allen Presents "In The Orbit Of Ra."
1 Comment