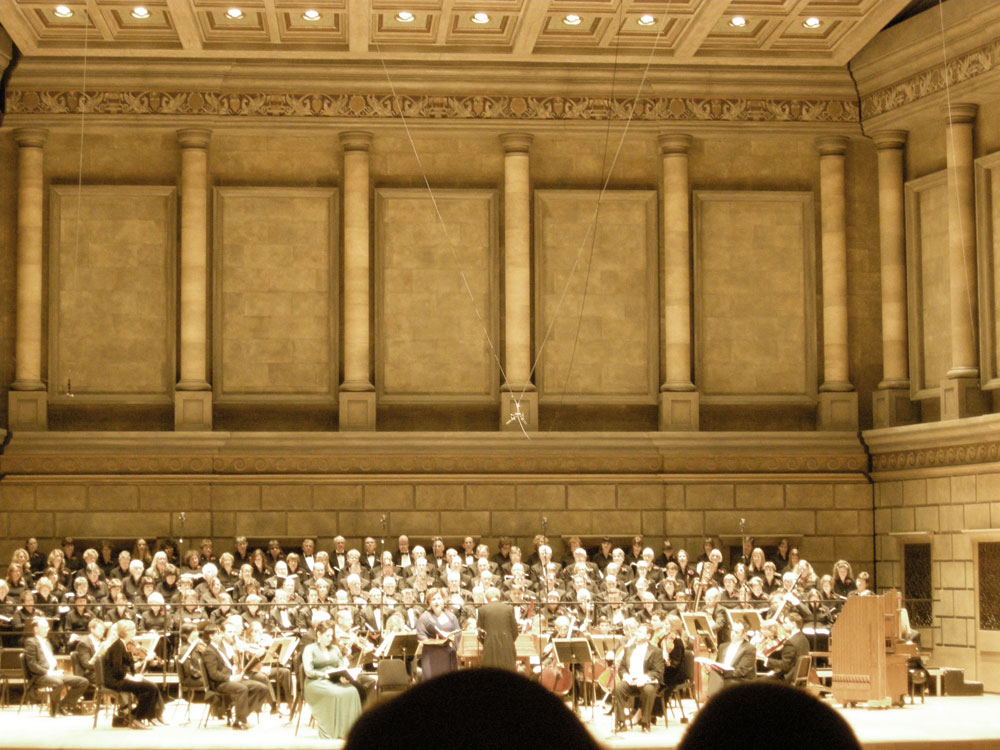 Peggi's mom bought us tickets to Handel's Messiah at the Eastman Theater but we we were a little late getting there so we had to sit in the back until intermission. The sound back there pretty good. It was a good natural mix and not particularly boomy in the low end or anything as I remember it. It just wasn't present enough back there. The Eastman has recently finished the first of a three part renovation project and the sound stage portion has been completed. It has been re-designed to take advantage of advances in acoustical innovations and I would say they did a great job. The next two phases improve accessibility, a concern of particular interest to this age group, and an all important food concessions lobby. We moved down to our assigned seats at intermission and the sound was excellent.
Christopher Seaman, conducted and played harpsichord at the same time. That was kind of fun to watch. There were about 120 vocalists in the Rochester Oratorio Society on stage with the orchestra and with all those people I would expect something a little more boisterous but it all seemed all seemed too stuffy.
I spent a lot of time looking at the big panels behind the musicians. You know how when a storefront or an old building boards up a window and it looks like it was done for security reasons because maybe the neighborhood is declining or something. Well, that's how this renovation looks to me. It sounds good but damn, is it bleak looking.
Leave a comment