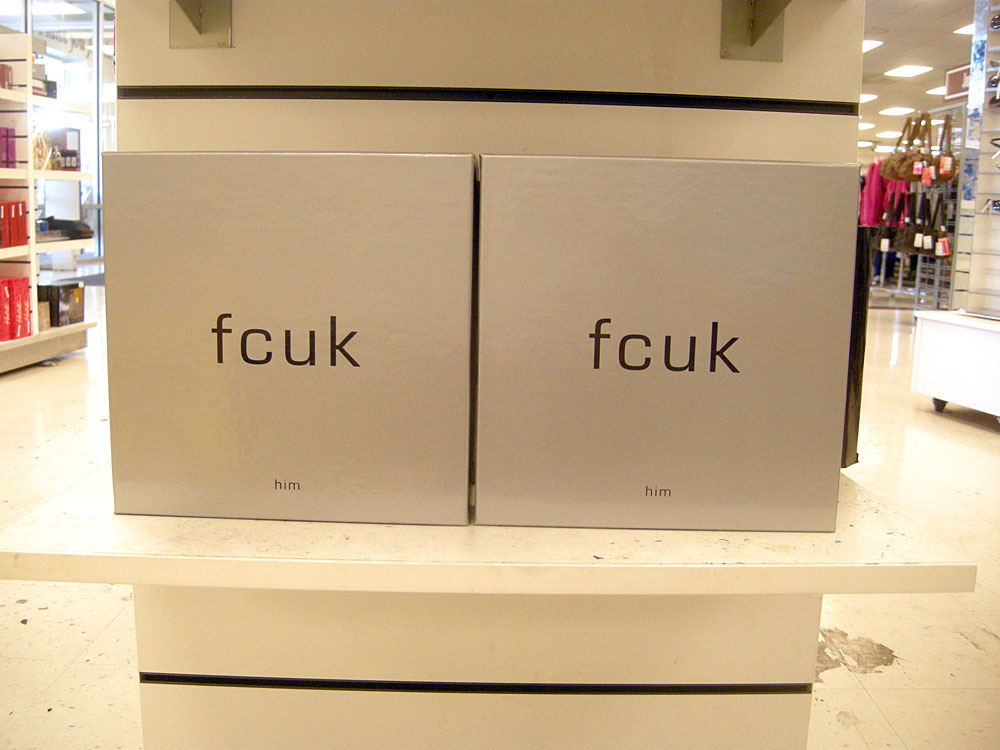 I had worn a hole in the rear end of my pajamas so I stopped in A. J. Wright up in Culver Ridge Plaza. I asked the clerk where the pajamas were and she took me over to a rack of "Loungewear", all bottoms, colorful concoctions that you sometimes see big muscular guys with mullets wearing out on the street. I guess they don't sell pjs in sets anymore. This place is so discount they don't have a dressing room and I couldn't decide whether to go with Large or Medium. At 6 feet, 150, I'm half of each. I went with medium.
This "Fcuk Him" product caught my eye on the reduced table near the checkout. A kid with the "Why Can't We All Just Get A Bong" t-shirt caught my eye at the Public Market this morning. And I was thinking of this line from Jeff Spevak's review of the crowd at last night's Phish concert – "a museum of non-sequiturs." Give it up for Jeff.
Everything is in season now. We hauled four big bags home. Corn from Honeyoe Falls, peaches from Hamlin and blueberries, apricots, beets, cucumbers, peppers, pears from other local farms. I just made my first tomato and onion sandwich of the year.
Deer aren't supposed to like Rhododendrons. That's why ours are shaped like Palm trees. And they aren't supposed to like Marigolds either but they got ours last night. Second time this year. The yellow would have spoiled all the green anyway.
3 Comments