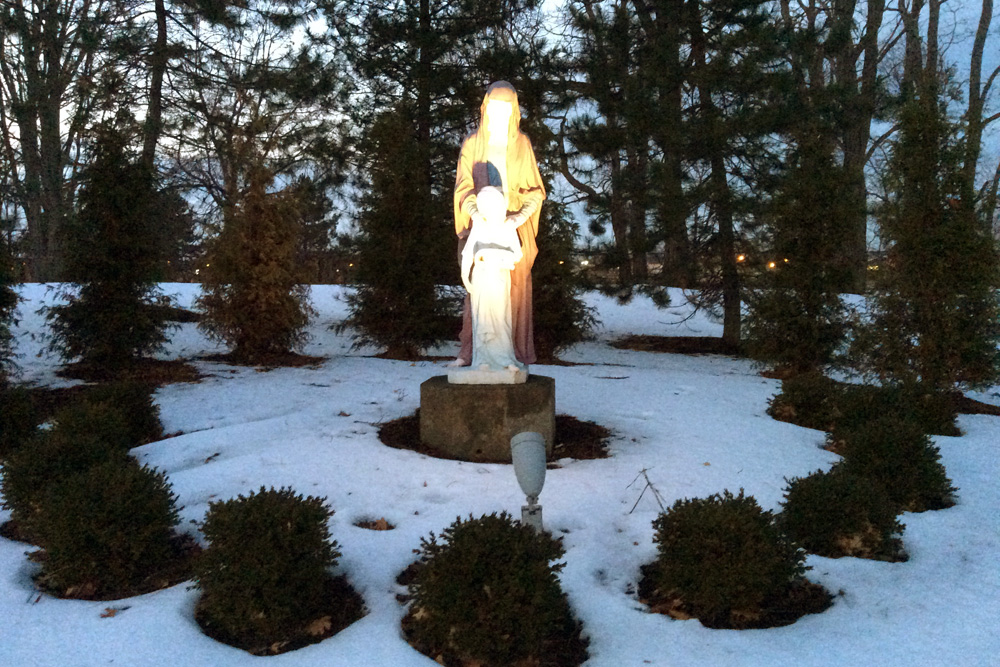 We parked our car in Saint Ann's lot across the street from Rochester General in order to save the parking fees. An added bonus was the short walk on a 40 plus degree day. All it takes is one of these days to screw up a winter groove. The rink in front of the town hall looked as sad as can be. We had been on a pretty good X-country ski run until this happened.
Our niece had a baby girl. Penelope. I'm thinking "Peña" as a nickname but me niece didn't seem to like that one. Penelope is really quite a wonder, not even a day old on her literal "birthday."
On our way back the lights were on statue of Saint Ann. Saint Ann is Mary's mother so that would be the future virgin mother standing in front of her. Presumably Mary's birth was not an immaculate conception. I know my niece's wasn't.
Leave a comment