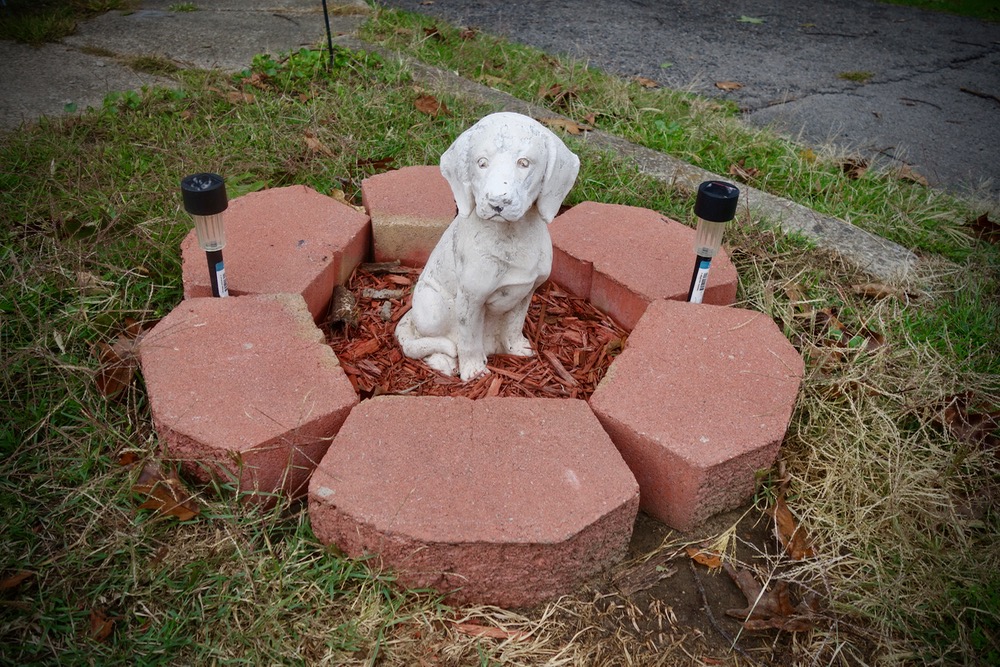 We're going to have to stop back and see this white dog under the solar lights.
Our friend, Kathy, made some pillows for us. She made our last batch too but they have all gone soft, like you pick them up and wonder what the heck is inside of these. She is a decorator and that word is not descriptive enough. She brings an artist's eye to her craft. She is frugal for starters and has a stash of fabric to rival Fabrics and Findings. She mixes and matches them with ease and the results are delightful.
She stopped by this morning with our new batch and she unveiled them one at a time. Each is a knockout. Invisible zippers, the front and back of some fabrics both used to effect and with piping from yet another fabric, designs arranged to create new designs and pick up on elements in our minimal decor. She made four for our grey couch and said she wanted to make more but she said she kept hearing my voice saying, "We only have one couch." That and the chair my brother, John, made for us and the stump that Pete and Shelley gave us. We need to have a party.
Leave a comment