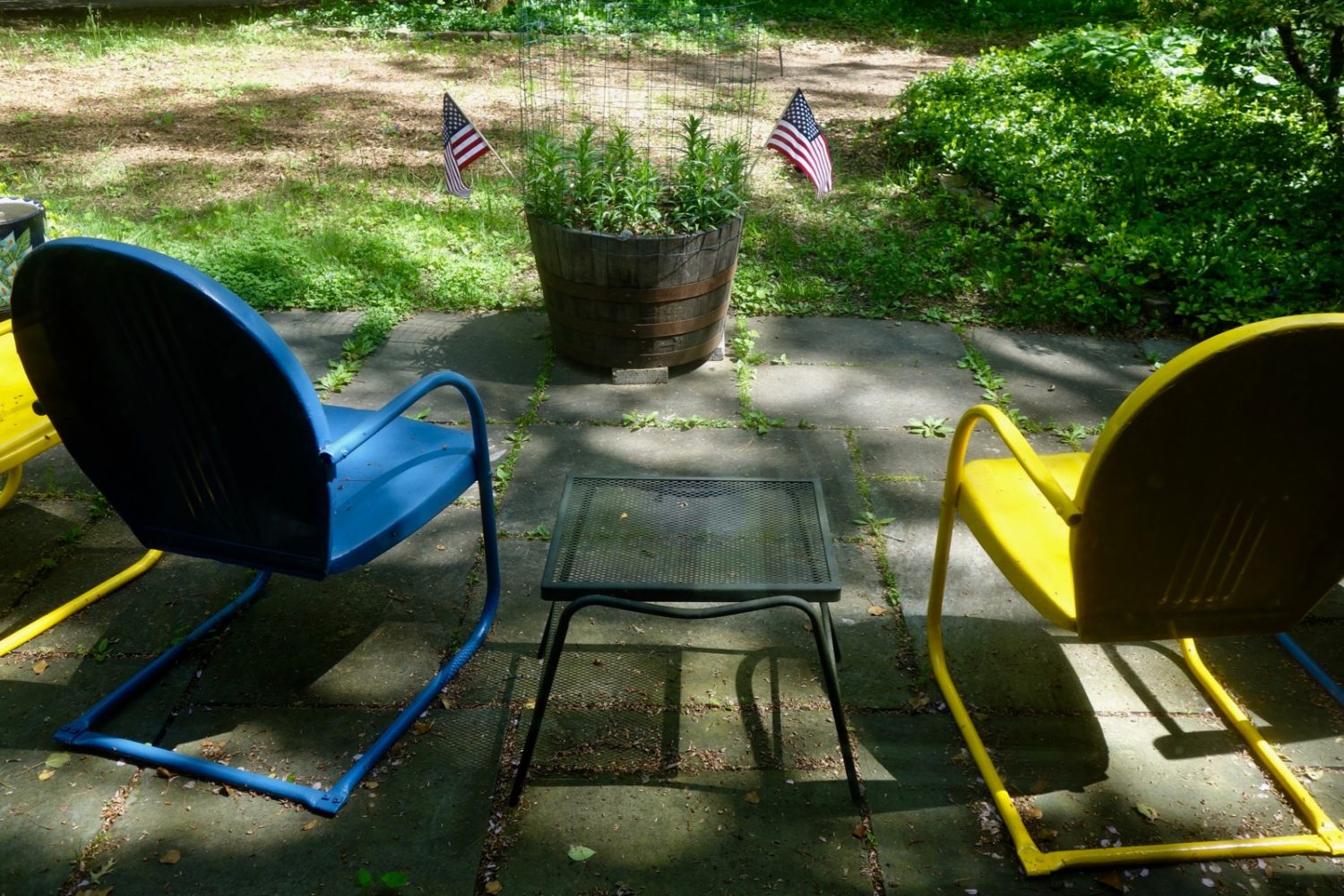 Garry Winogrand's photos, the color slides projected on the Brooklyn Museum's walls in the show, "Color," are slices of humanity that are so rich you digest them viscerally, just as Winogrand shot them. And then you savor the expression, the composition, not studied in any way, but just as the world is. You want to say, "Thank you" for each and every shot.
Peggi secured tickets to the Women's National Team last friendly before they play their opening World Cup match in Paris. And this was the real reason we were in New York this weekend. Red Bull Stadium was packed for the match against 26th ranked Mexico. We've US team in their last six or seven matches and the team keeps playing better as the lineup gels.
If Jill Ellis, coach of the the national team, had said, "Paul, why don't you pick the starting lineup ." It could have not have looked as good as this one did. This one was perfect in every way.
Naeher in goal
Dunn, Saurbraun, Dahlkemper, O'Hara across the back
Mewis, Ertz, Lavelle in the mid-field
Rapino, Morgan, Heath up front
The subways in NYC were covered with posters of the star payers but Rose Lavelle is too new a sensation to have been featured. I'm not the only one who has fallen in love with Rose Lavelle. SBNation says, "There's no one in the USWNT who's more exciting to watch with the ball at her feet than Rose Lavelle."
They were passing out flags at the game and we planted ours out front for Memorial Day. Note the horseshoe stake above the right hand flag. Maybe there will be time for a match today.
Leave a comment