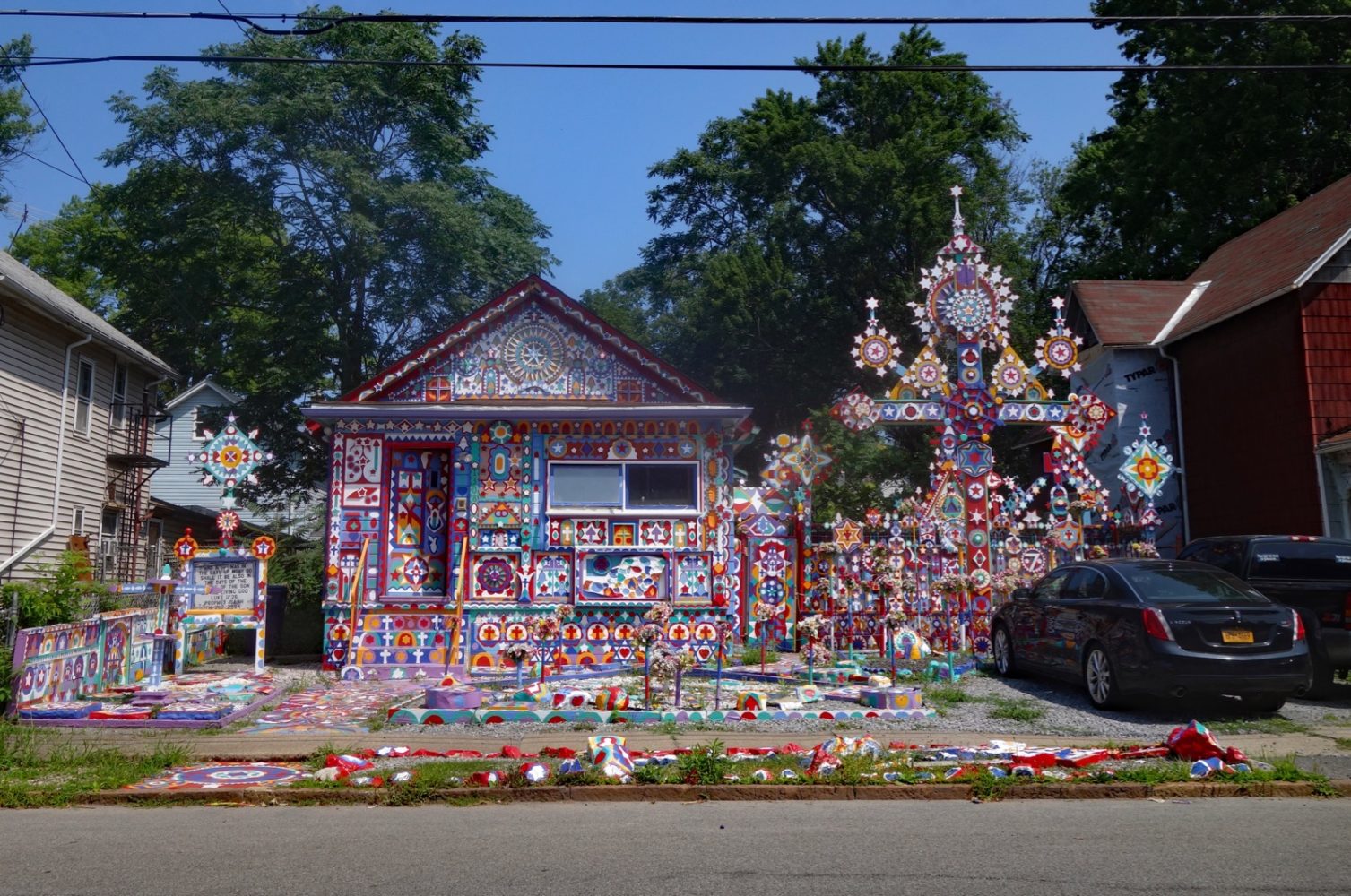 We avoid the NYS Thruway if can but we never realized that you save money with the E-ZPass until we rode out to Main Street Arts with Pete and Gloria. They told us they use it all the way down to Florida. We velcroed the clunky plastic thing to our windshield and waited for an opportunity to use it.
Last time we travelled by air we almost missed our connection waiting in a long customs line in the International terminal. And while we were nervously waiting we couldn't help noticing that some people just waltzed through. Was it Nexus or Global Entry? We signed up for that too. It took us months to get approved and once we were, we made an appointment to pick up the pass at the Whirlpool Bridge Nexus office in Niagara Falls, just five minutes from my aunt and uncle's house.
We left a day early and stayed overnight in Buffalo. Our first experience with the E-ZPass had us waiting in a line to use it while people in the cash line zipped right through.
The Albright Knox was between shows but that only allows their stellar permanent collection to shine. Choice Seymour Knox picks like Brancusi, Guston and Mark Rothko. We brought our walking shoes and had an IPA at the Big Ditch Brewery and then dinner on the patio at Tempo on Delaware.
We started the morning with a latte at the Rowhouse and then drove north to Niagara Falls where we stumbled on the Prophet Isaiah's Second Coming House on Ontario Avenue. The door slowly opened as I was taking this picture and a man invited us in but I was still trying to figure what what we were looking at.
My aunt made brownies and we had those at the table while we told family stories. I mentioned we had seen the Second Coming House and my uncle told us he grew up just three blocks from the house.
Leave a comment