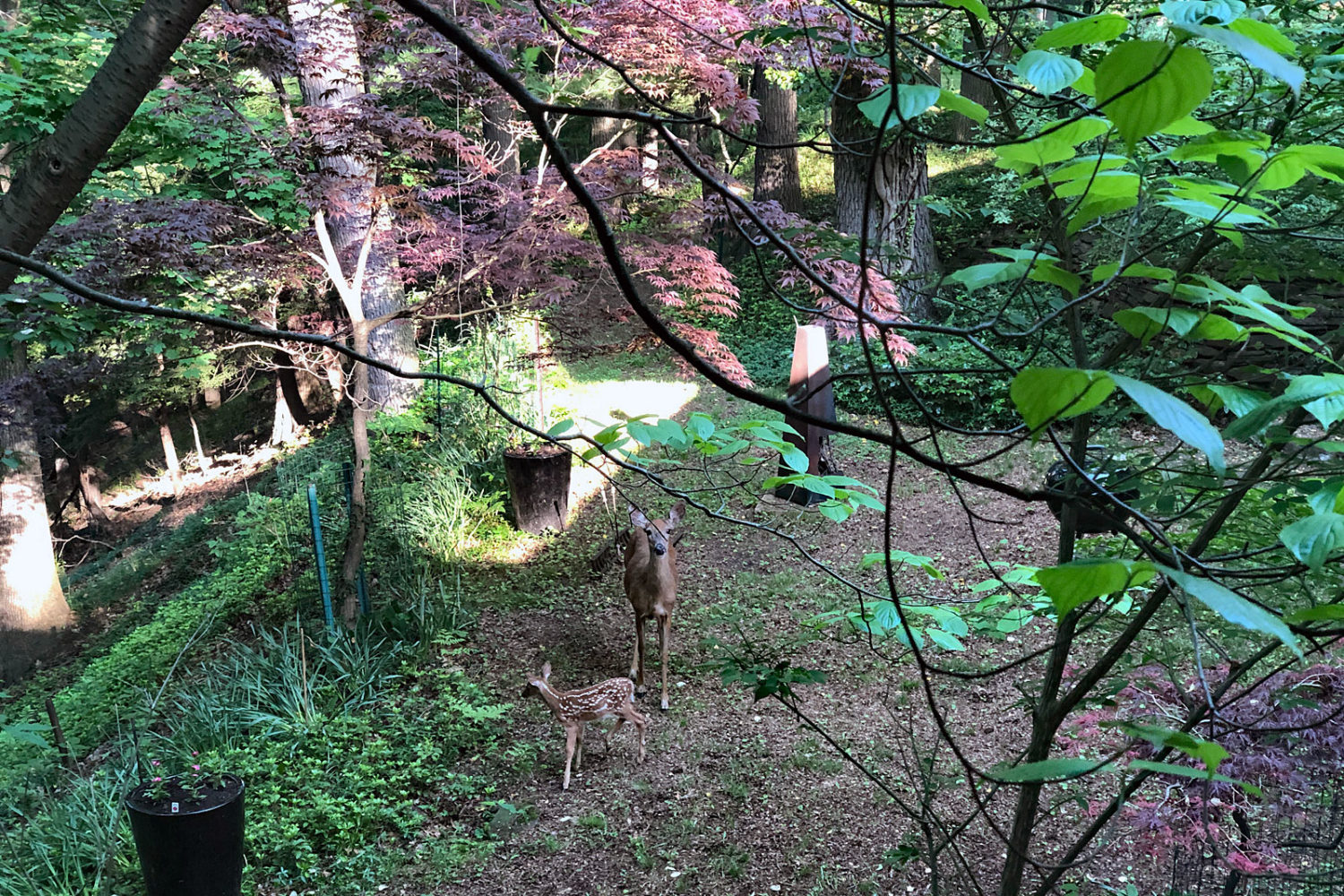 I was up at six, my Covid era wake time, and down in the basement checking on our dehumidifier which started acting up this spring. So I didn't even hear Peggi when she tried to call my attention to this newborn and its mama in ouR back yard.
Our neighbors sent us pictures of a doe being born just outside their window last week and we have come across three other mothers with their brand new offspring since. It could be a bumper crop. One mother had twins.
They come out a little wobbly but they are walking in minutes. The one above could be just hours old. The young ones stay close to the mother but then stay put while the mom goes about their business. We are told they have no scent and are safer without their mom for long periods of the day. We heard a coyote just yesterday. We've come across the newborns alone under a tree in the woods.
Amazing how they have evolved. But they aren't done yet. There are too many them in our area. I don't give a hoot about neighbors' ornamental shrubs, they do way too much damage to the woods.
Leave a comment