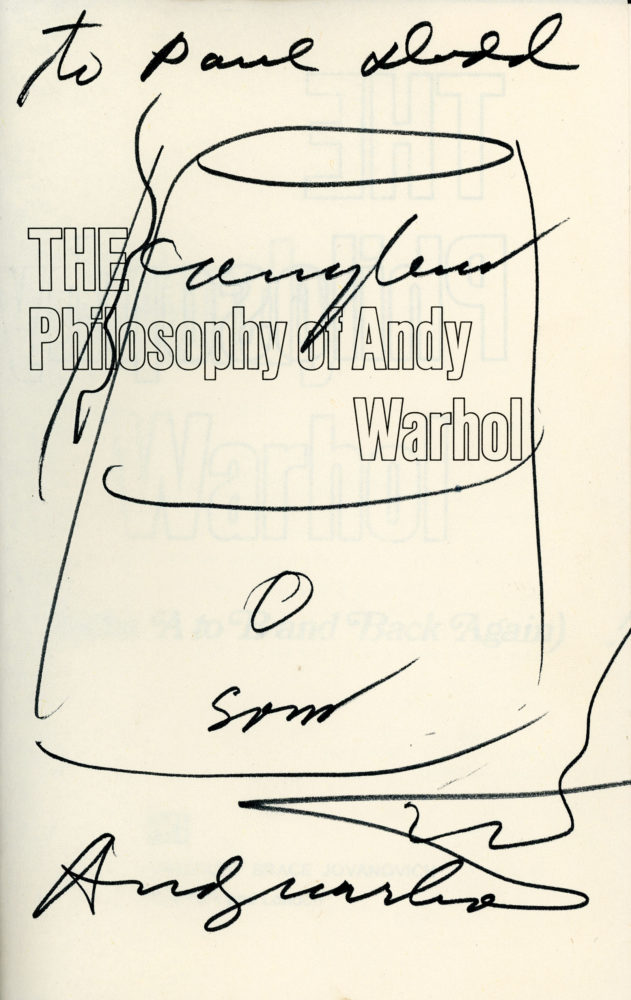 Before climbing the walls in the depths of the Covid crisis the British writer, Sophie Atkinson, reread "The Philosophy of Andy Warhol" and in a recent NYTs piece she recommended it as a roadmap to navigating the countless days at home. She was reminded of an obvious truth: "I don't need to go outdoors or online to have fun. Life has started to feel a little lighter. " I made a note to reread the book.
And yesterday I read Brigid Berlin's obit. She was the "B" in the subtitle of "The Philosophy of Andy Warhol" – "(From A to B and Back Again)." She too was an artist and she recorded most of the conversation transcribed in the book. From her obit -"Her most radical act, late in life, was to become a near replica of her mother, with a similar apartment, identical pug dogs and conservative political views."
Because we ordered an early copy through Interview Magazine, our book is autographed with an original Campbell's soup can drawing.
Leave a comment