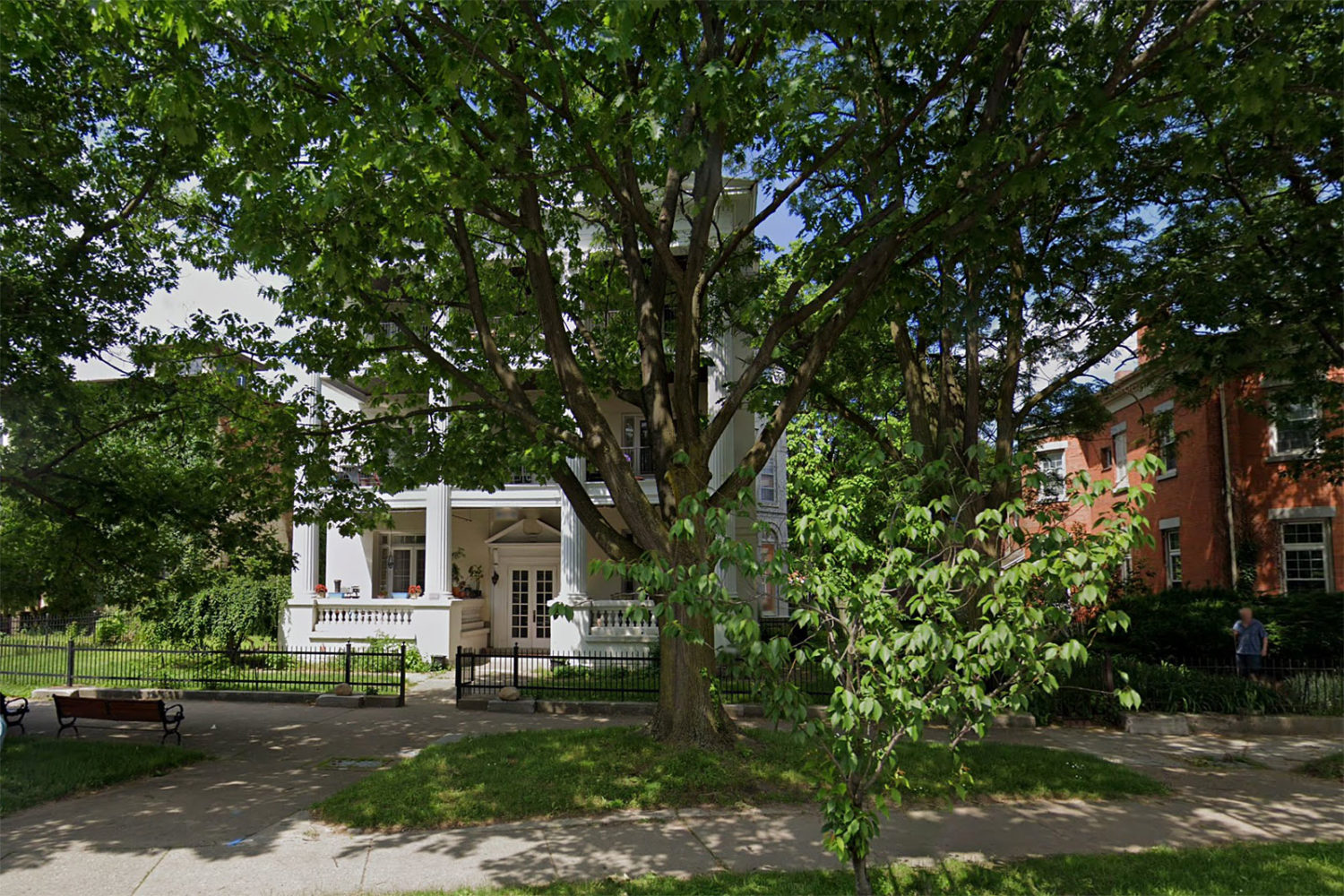 My brother and his wife rented a place in Savannah, Georgia for a few weeks. They were working remotely from their home in Montclair NJ and decided they could do it just as easily in a warmer climate. Peggi's parents moved to Savannah when they retired and I remember how charming the old city is. The photo above reminds me of Savannah but is in fact in downtown Rochester, in the Corn Hill Area.
My father left a lot of unfinished business when he passed. He had been collecting information about his father-in law, my grandfather, Raymond J. Tierney, a butcher who owned a grocery store on North Street for many years before moving it to South Avenue and eventually Clinton Avenue South. Ray also dabbled in real estate by buying and renovating this house in Corn Hill. It was at one time a single family home, built for a lawyer named Byron McAlpine. My grandfather converted it into apartments and named the building "The Wilmot."
A journalist named Kitty Galbraith interviewed my grandfather and wrote an article about the history of the Wilmot. I recently put that article on the "Tierney Market" page. And I've posted two audio files of interviews that WBBF's Nick Nixon did with with my grandfather, one on the occasion of the 50th anniversary of his store and one on the Wilmot building. The page is getting long but you can see and hear the articles and interviews there.
Leave a comment