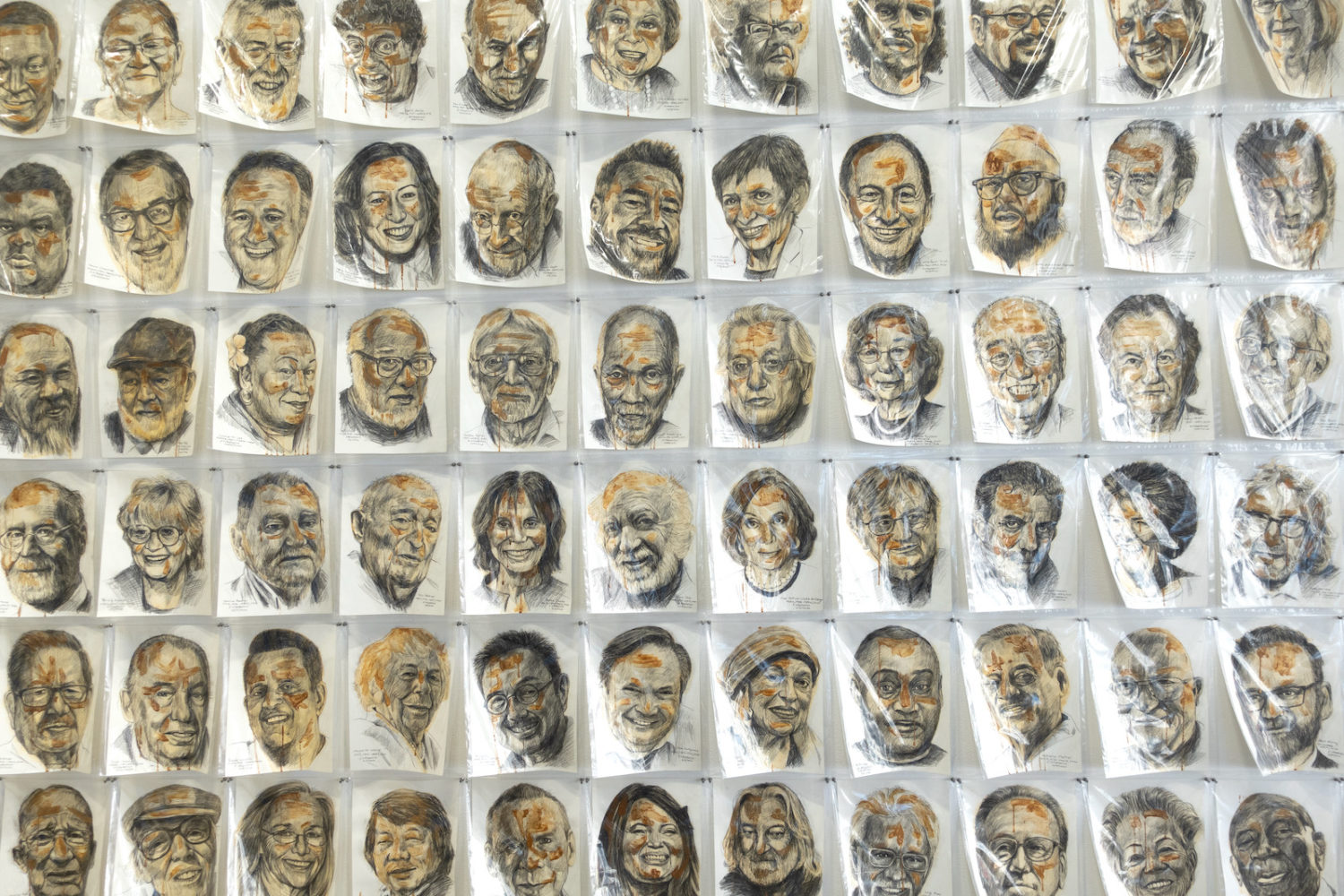 We sunk and hour's worth of quarters in a parking meter downtown and stopped in to see Rochester Contemporary's "Last Year on Earth" show. It is not intended to be entirely enjoyable but much of it was. Ong Siraphisut's impressive "Tumeric and Charcoal" drawings fill the first wall, all portraits of virus victims. It sets the tone for the show.
Martha O'Conner created a big red book over the year and embroidered relevant haikus on its pages. We watched someone read every page and we did the same. Some of the work literally addressed the pandemic and some could only be construed as referencing the pandemic. I wanted to look at artwork so the premiss was bothersome. The pandemic has stolen enough time and energy. I checked the time.
Just enough left on the meter tossup into the video room in the back of the gallery where the mood changed entirely. "The Road We're On," a short film by Rochester Homeless Union and the NYS Poor Peoples Campaign, was an unlikely rocket ship of positive energy. Patrick Braswell eloquently expressed what he saw, how his perception changed and then, as the camera followed him addressing the needs of the homeless, exactly what can be done about it. Only later did I learn that Braswell had died suddenly in February. He lived an artful life. His artwork, a day in the life of the Rochester Homeless Union, stole the show at RoCo. Patrick Braswell is a saint in my book.
Celebrate the life and work of Patrick Braswell Sunday, March 21st at 6pm via livestream on the Rochester Homeless Union Facebook or YouTube page
1 Comment