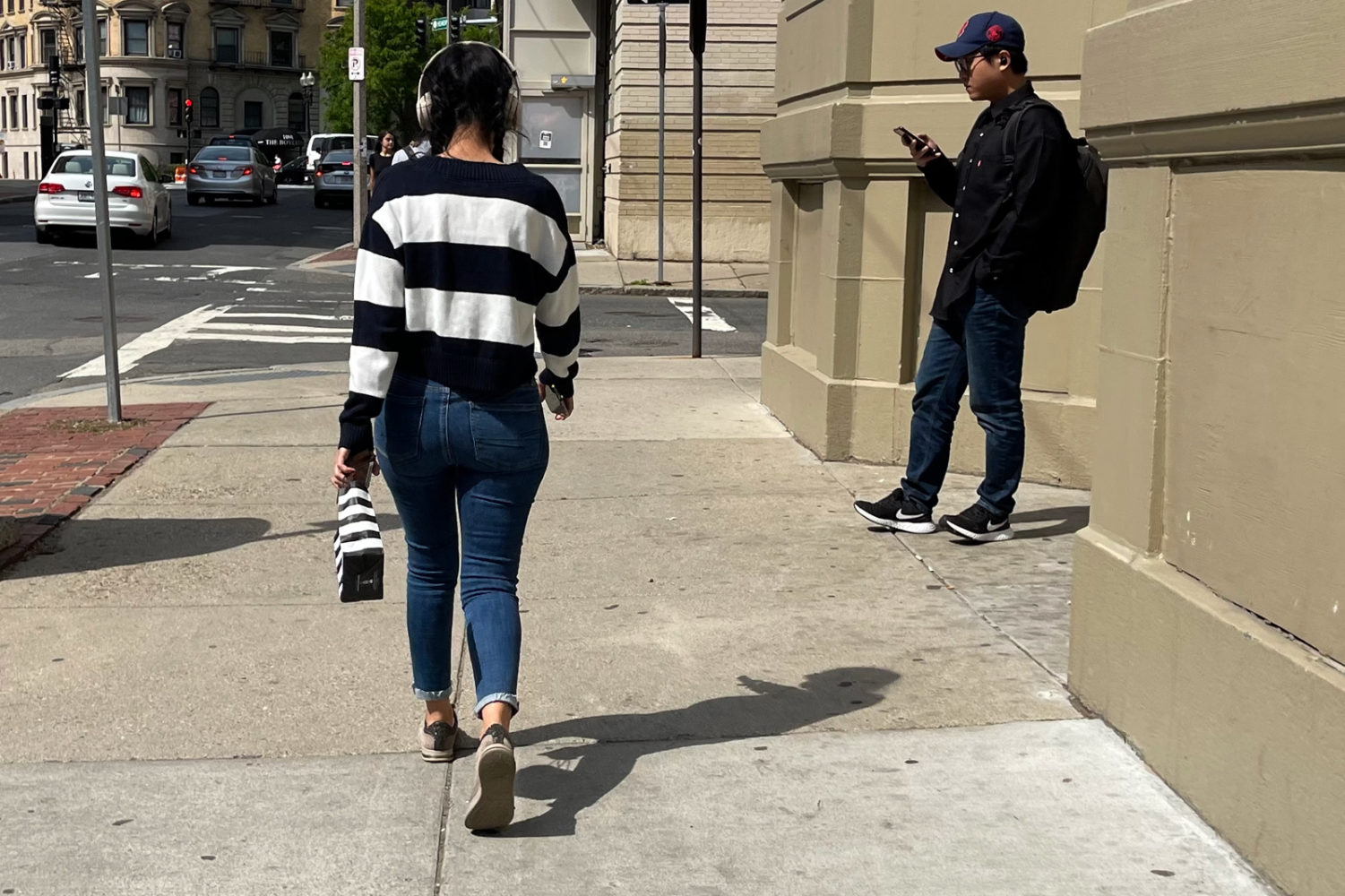 We had the good fortune to be following this girl in stripes for two blocks while we were in Boston.
In other news, our nephew, Alex Meyer and his partner, Luciana Giangrandi, have earned a Michelin star for their Miami restaurant, Bioa De.
Peggi bought a few Wemo devices and I can now turn the lights over our couch on and off with my watch.
Other than that, I been taking screen captures of my "Brief History of the World" eBooks. I plan to project them as a slideshow on the large wall outside Colleen Buzzard's Studio during the month of August when I will be showing some recent work in her gallery space.
Leave a comment