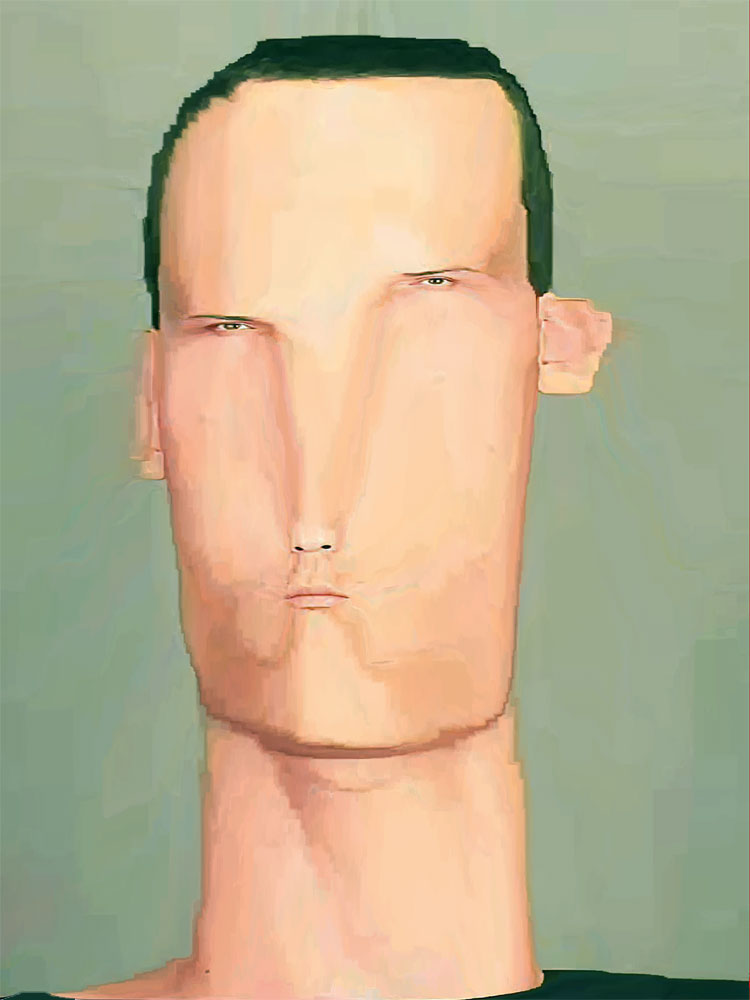 I come up for air from time to time and revisit my subject matter but I always find a compelling reason to dig deeper with these crime faces. It seems even the county is loosing interest in this subject matter. The Crimestoppers page that appears in our paper every three months or so recently cut back to a half page. This thing used to be it's own four page supplement. I know because I save them all and have painted most of their faces.
Peggi's mom used to say, "Why don't you paint your beautiful wife instead of these people?" Good question! I have been obsessed with these guys since my first art job, graphic artist for the Rochester Police Department in 1977 but they are not the only thing I paint. And what I paint is not as important as how I paint.
Because the latest Crimestoppers was only a half page and the photos were tiny I followed the link to their pathetic site and downloaded the pdf. I was printing out blow ups of the photos to paint from as I often do and "Content Aware Scale" feature in the new Photoshop caught my eye. It's intended to help you scale horizontal pictures to vertical or visa versa while "protecting" or not distorting the subject elements. Pretty amazing when used that way. When I select these little thumbnail portraits and let that feature fly the results are out of this world painterly. Click the photo above to see what it did to Angel Correa.
1 Comment