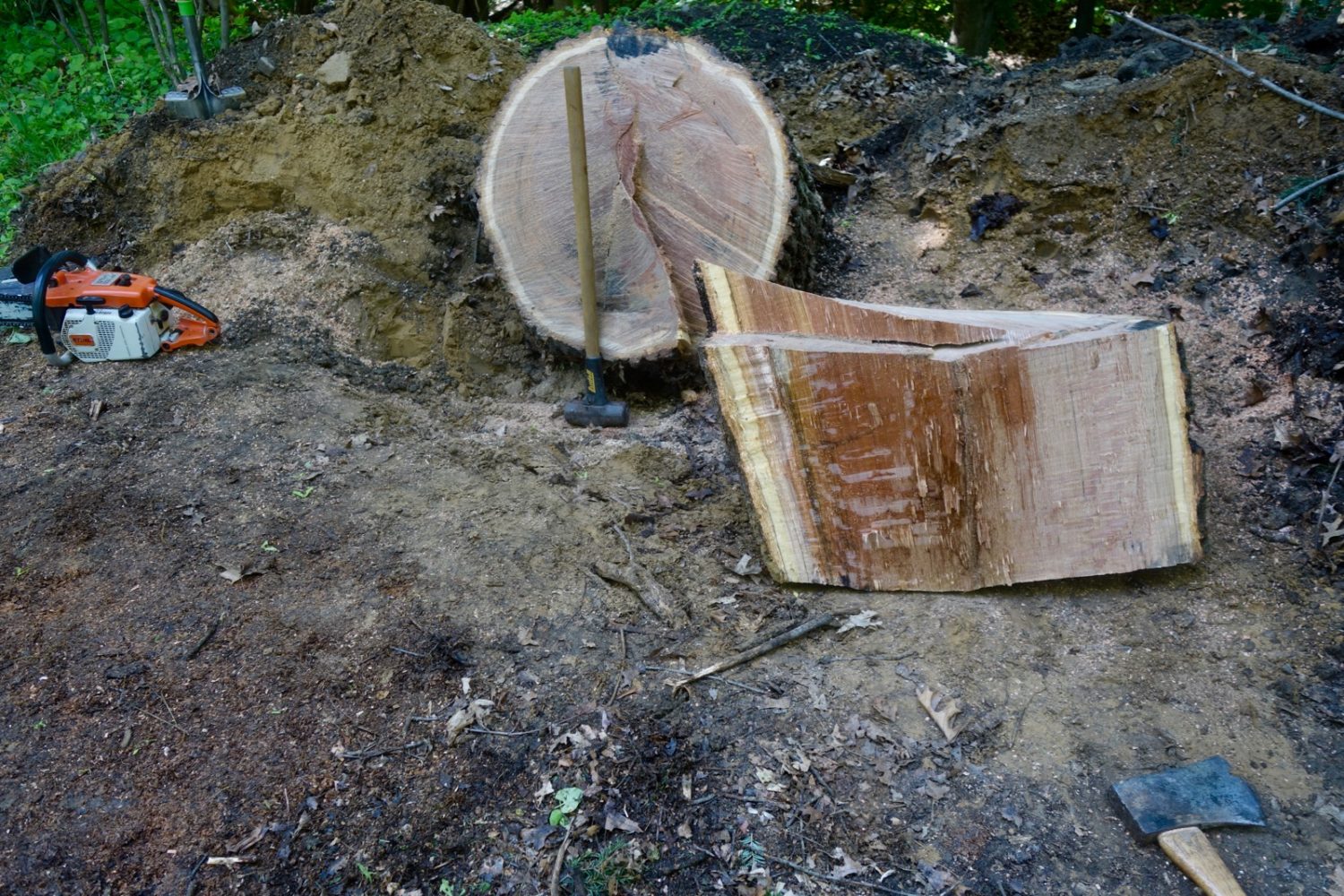 I positioned our sledge hammer in from of this stump so you could get some idea of the scale. This oak tree fell on Peggi's birthday. It took down the power lines and trapped our whole neighborhood. The power company cleaned it up but there was three log lengths of good firewood still on the base so Peggi and I went down there with our chainsaw, the one we bought from John Gilmore when he retired. It has a sixteen inch blade and it wasn't quite long enough to cut halfway through. We wrestled with this one for a few hours.
In our neighborhood it is all tumbleweed. We have a lot of oaks and they are dropping the male flowers called catkins. It gathers in big clumps. One block over it is all helicopters from the Maple trees.
We are addicted to walking and always looking for a destination. Today we took Peggi's sax over to Carl's place. He used to run the musical repair shop next the Little but works from home these days. We caught him just before his busy season, when high schools drop off horns that have taken a beating. Peggi's sax needed a new cork, the lining between the brass horn and her mouthpiece. Carl did it while we waited.
We estimated he was an hour away but it was more like an hour and twenty minutes. And we were wrong about which route was quicker. We went down Center Entrance, through the park on Log Cabin and along the lake to Colebrook and then up Oakridge to Carl's place. We guessed that was the quicker route but coming back by continuing on up Oakridge and then down Pinegrove to the end where we picked up what's left of Edgerton Road, behind the sewage treatment plant and across the golf course to Hoffman Road was much quicker.
Leave a comment