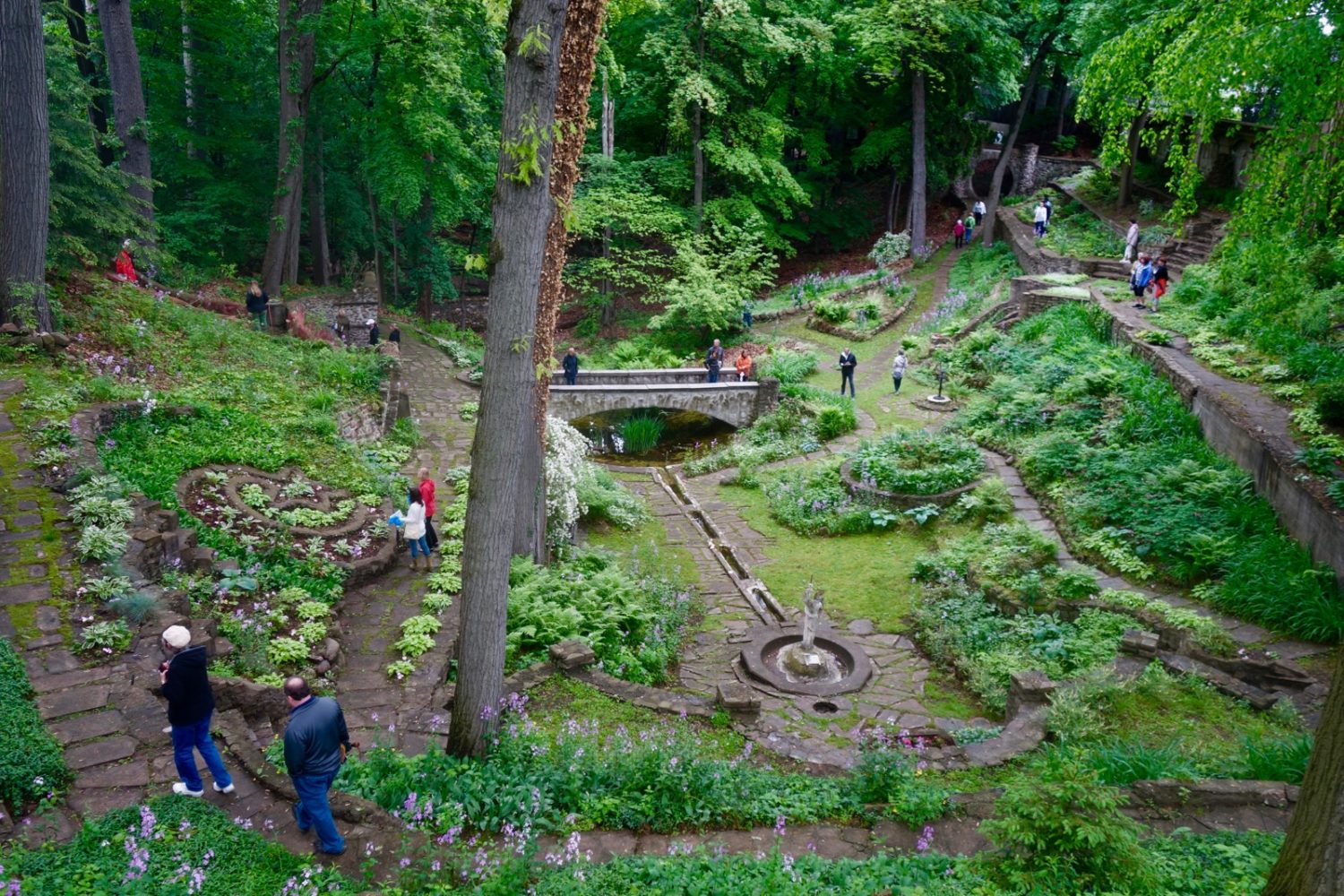 The 1000 foot span of the Veterans Memorial Bridge led to the development of West Irondequoit, an early bedroom community for Kodak Park on the other side of the Genesee River. Gullies run all through Irondequoit, most so deep they remain undeveloped. Left here when the glaciers receded, their wildness is the prime attraction. Many homes have picture windows in the back that look out at them. The original owner of 959 Winona, on the corner of Saint Paul, cultivated his portion of a gully but the gardens were swallowed up by time. In the late seventies, the new occupants of the Neo-Classical home restored the garden and it was a feature of 2019's Landmark Society Tour.
We picked up our tickets to this year's event at Saint Mary the Protectress, the Ukrainian Orthodox Church on Saint Paul Boulevard. Cynthia Howk was sitting at the welcoming table and she introduced me to her colleagues as "Leo Dodd's son." This is Olga's church. We were here for the funerals of both her parents and their services, sung in four part harmonies in Ukrainian, were extremely beautiful.
My watch said we walked four miles between houses but even the ones not on the tour showed nicely. The wet weather this Spring has been especially kind to plantings. There was a stately 6000 square foot mansion with dual staircases and two Arts & Crafts style Bungalows with wrap-around porches and a tiny little French Cottage, built in 1927. One house had a Speakeasy style bar in an inner room with no windows, just a wrap around bench, dark wooden paneling and a corner bar with just enough room for one person to stand behind and serve cocktails. The liquor bottles were lit and displayed on glass shelves in front of the mirror backed corner. Very dreamy.
3 Comments