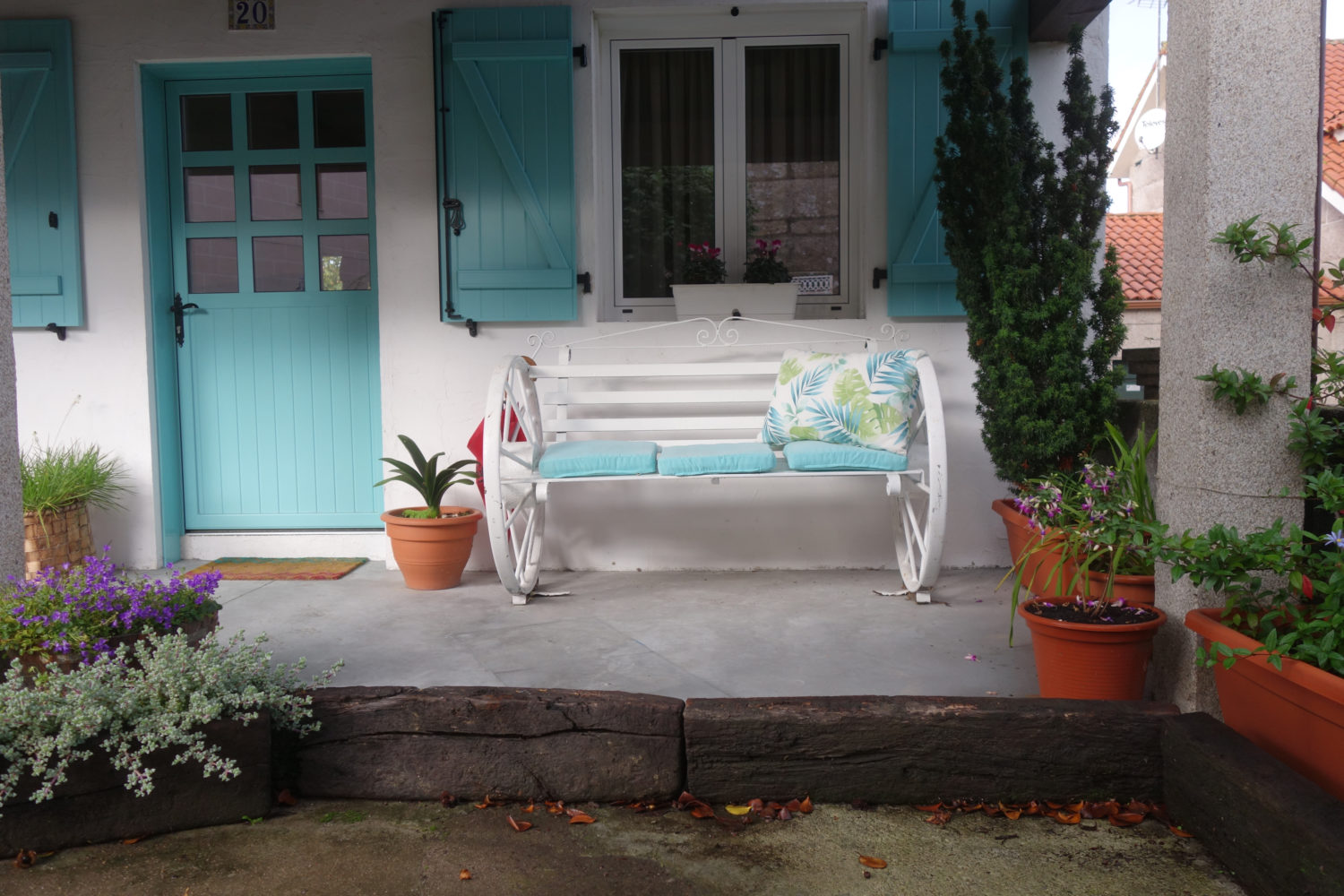 We fell in love with Pimientos de Padron the first time we had them. And it was so long ago we can't agree on where it was that we first experienced them. They are unique to Spain and it turns out they originated in this town, Padron. We walked here today, in a continual rain, from Caldas do Reis. There was a sameness to the route. The surface was mostly crushed stone, otherwise it would be a mud pit. They get a lot of rain here and the forests look more like jungles.
But the peppers are only a small part of Padron's import and significance to our Camino. Legend has it that it was here that Saint James the Apostle first preached the gospel in what was known as Hispania. And when he was beheaded in Jerusalem nis disciples brought his body parts back in Padron in a stone boat! The boat was found tied to a big Celtic stone, something called a padron. We visited the stone today where it now sits, at the base of the alter in the church of Santiago de Padron.
.The story has it that Saint James' remains were transported to Santiago, the city that was named after him, and they are kept in a vault below the cathedral. Tomorrow we reach our destination, Santiago de Compostela.
Leave a comment