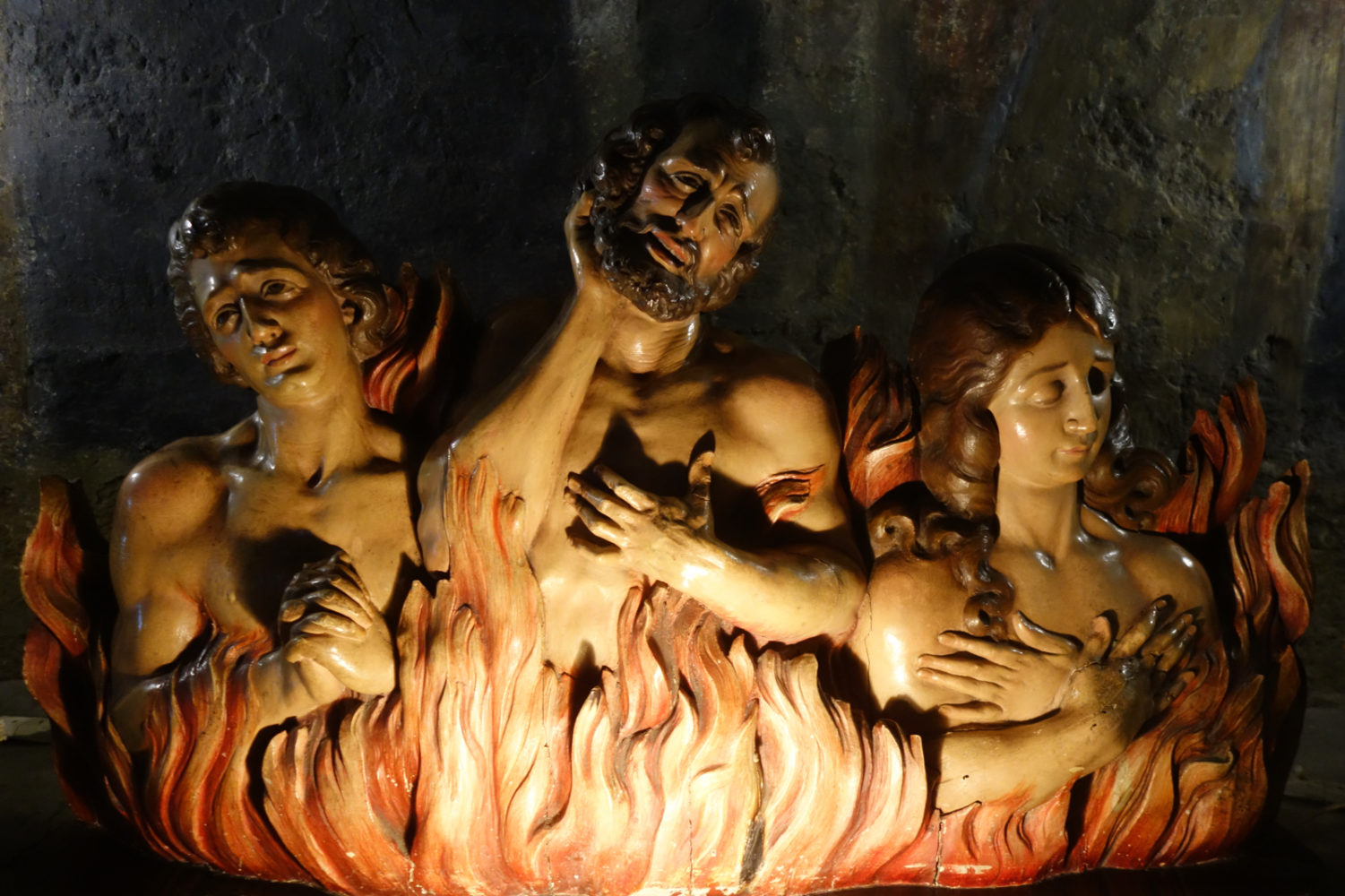 The first thing Peggi did when the alarm went off was check the weather. She was excited to see that it wasn't going to rain after all but it was going to be about ten degrees cooler than the day before. And then she realized she was looking at Rochester's weather.
We headed out of Pontevedra, crossing the river and thinking we were following the Camino along a tributary. We saw some official markers counting down the kilometers to Santiago and after about an hour only one sign marking the Camino as "Spiritual Variant." That sort of puzzled us but we soldiered on. We climbed a hill that led to a church where the bell was ringing. We couldn't find any way to get in so we stopped at the Casa Rural across the street and had a cup of coffee. The proprietor told us the bells were ringing for someone in the town who had just died.
While we were in there it started pouring rain and we prepared ourselves to head out into it but first we looked at the map and discovered we were way off the Camino. We were in fact on an additional route, one that adds a day to the journey to Santiago, one called the Spiritual Variant.
A long discussion ensued as to how we could get back on the real Camino without just, god forbid, going back the way we came. With the proprietor's help we identified the town of San Caetano as being both up ahead and on the Camino. We mapped a walking route on Google which was just amazing. We wound our way through tiny villages, farm fields and vineyards on the smallest of dirt paths turning left or right when Google spoke and we found the Camino. What was billed as an easy day became eighteen miles but it was nothing short of beautiful the whole day.
Leave a comment