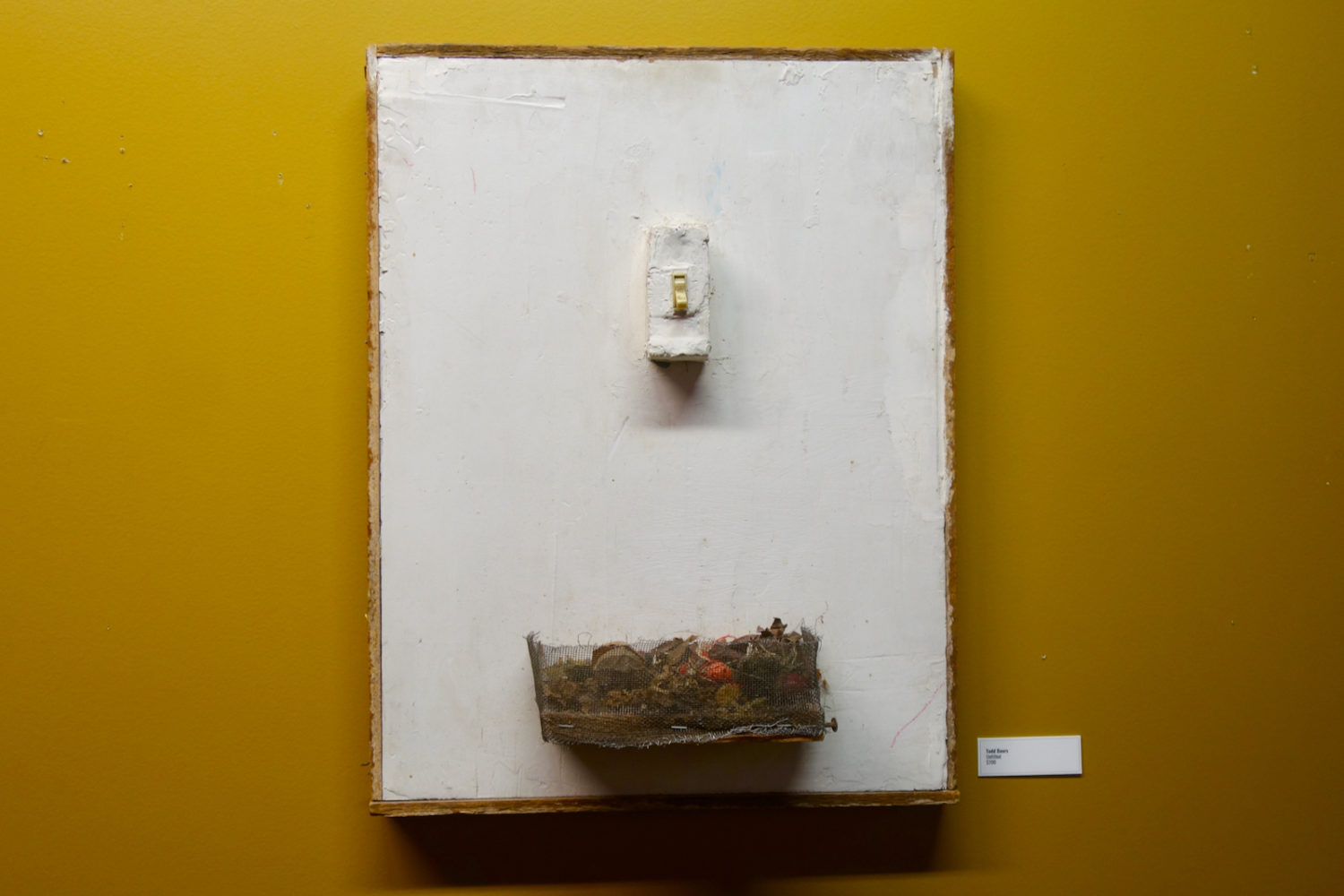 All the best stuff is "Untitled." Todd Beers had a rockin' opening at Lumiere last night. A dj was spinning old 45s, a mixmaster was serving craft cocktails (I had a can of Genny), and Todd's mom was there. And there were plenty of red dots on the wall by the time we got there. Todd was showing a wide variety of work and I'm guessing it was from a long stretch of time. Peggi and I used to back Todd up at some of his poetry readings and it was a thrill to see him and his paintings.
We were dog people for a day when the dog sitter next door asked us to cover for him while he went out of town. We got to the corner with Gus after he stopped to smell almost every plant and we came face to face with the big black dog, off lease again. We've had several run-ins with the creature but were worried about Gus this time. Gus emptied his bladder by the time we got to the park he surprised us by holding up for a two hour walk. We circle Durand Lake on the trail that hugs the shoreline, one of the prettiest walks in the park.
Heard the trio, Twin Talk, tonight at the Bop Shop. Hit the spot. I came home with a Mingus album, Live in Europe Volume 1, with Eric Dolphy.
Leave a comment