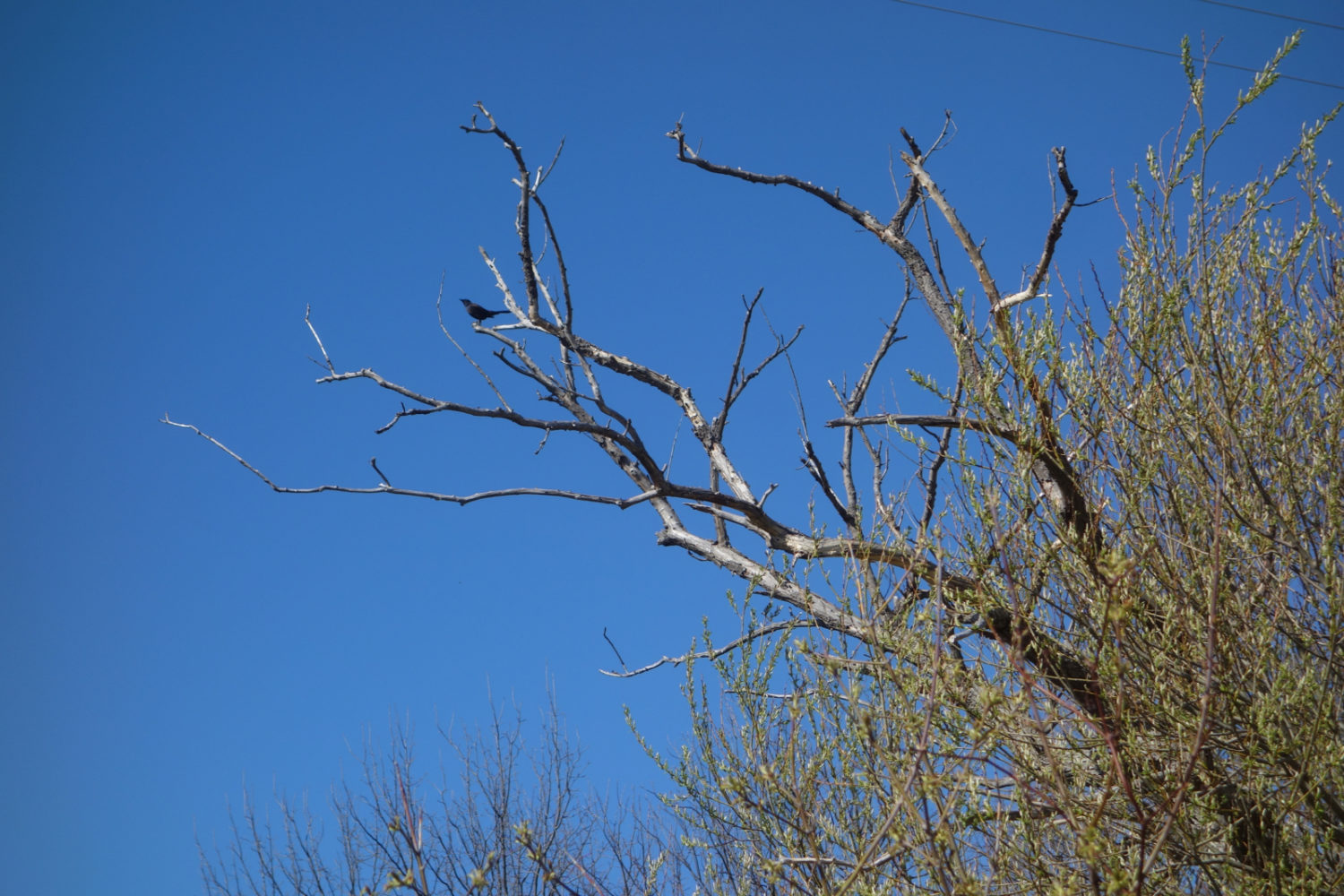 Peggi is slowly regaining the use of her left arm. She helped me stack wood this afternoon when I filled a row in the middle of our wood pile. Something like painting yourself into a corner but unavoidable when you burn the oldest stack first. She has been squeezing a little lime green figure until its eyes bug out, something our yoga teacher gave her, and following online advice that suggests just letting your injured hand "join in" after the cast comes off.
The weather has no idea there is a pandemic going on. It has been gorgeous. Perfect for bird watching. The Red Wing Backbirds are back in the marsh. Pregnant Robins waddle across our yard. Blue Jays are pecking at our compost pile and the woodpeckers sounds ring clearly through the bare trees.
Cardinals are my favorite bird and that's because I put together a plastic model of one when I was a kid. I think my brother did an Oriole. And there was a flock of chickadees in the tree above our wood pile while I was working. I'm not really a birdwatcher. I only know the common ones. I just looked up chickadees to make sure I didn't misidentify them.
Leave a comment