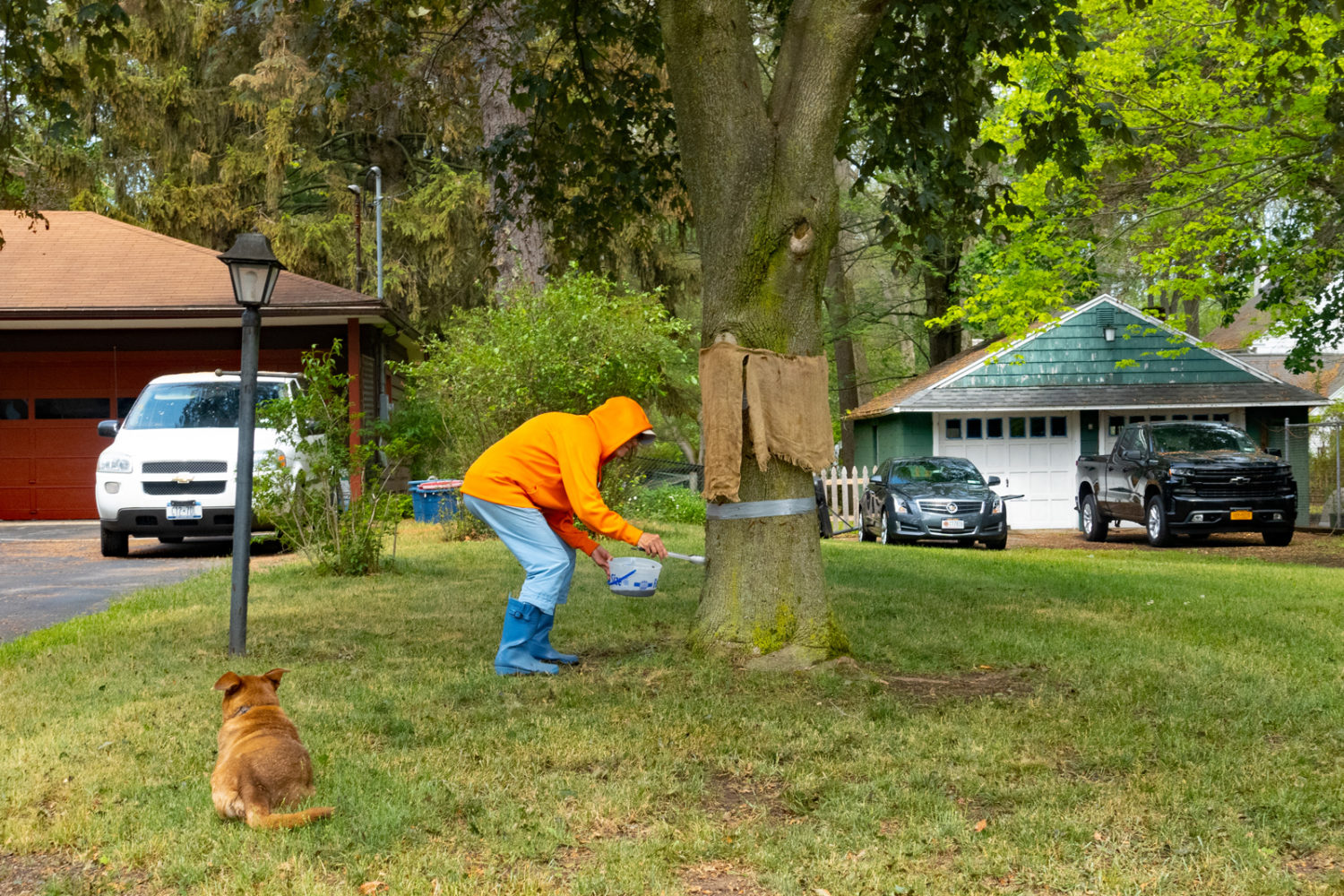 Peggi and I have been busy concocting scenarios where the invasive species (Garlic Mustard, Black Swallow Wort, Angelica, deer, the white Mute Swans and especially the gypsy moth caterpillars turned on one another instead of picking on our natives species. And in the end the last of them would be poisoned by ingesting the previous.
I awoke from a nightmare where I was battling a new one, something that had covered the ground on our property. I was pouring buckets of liquid on top of it in the dark of night. I was losing the battle and it was really hard for me to shake the experience and convince myself that it was safe to go back to sleep.
Just one block away our neighbor, the one with the three-legged dog, was picking the gypsy moth caterpillars off her maple tree with tweezers. Tweezers! The catepillers typically go for the oaks but when they're bare they will eat almost anything. We have bands of Glad Wrap around our oaks with a strip of vaseline in the middle and the caterpillars gather below that line by the thousands. I've been sweeping them into a bucket of soapy water and letting them die in there. An hour later there will be a thousand more below the line.
A block away from the scene above our oaks are bare. If we believed in the power of prayer we would be praying for the colony collapse.
Leave a comment