Colleen Buzzard alerted us to a pop-up show in our neck of the woods so today's walk started out in the direction of Durand Eastman. Up there I realized I had forgotten my mask so instead of crossing over to Culver we circled back to our house and picked up a mask before going the few blocks to Coolidge. Nancy was helping a friend clean out a house that he bought when it occurred to her that the white walls and wood floors would make an ideal gallery setting for her recent, mostly fabric based sculptures.
The crevice in the piece above was stuffed with dried "Devils Heads," the seed pods of the invasive Asian water chestnut, that Nancy collected along the Hudson River bank. And below this piece, on the floor was a carefully arranged pile of the pods.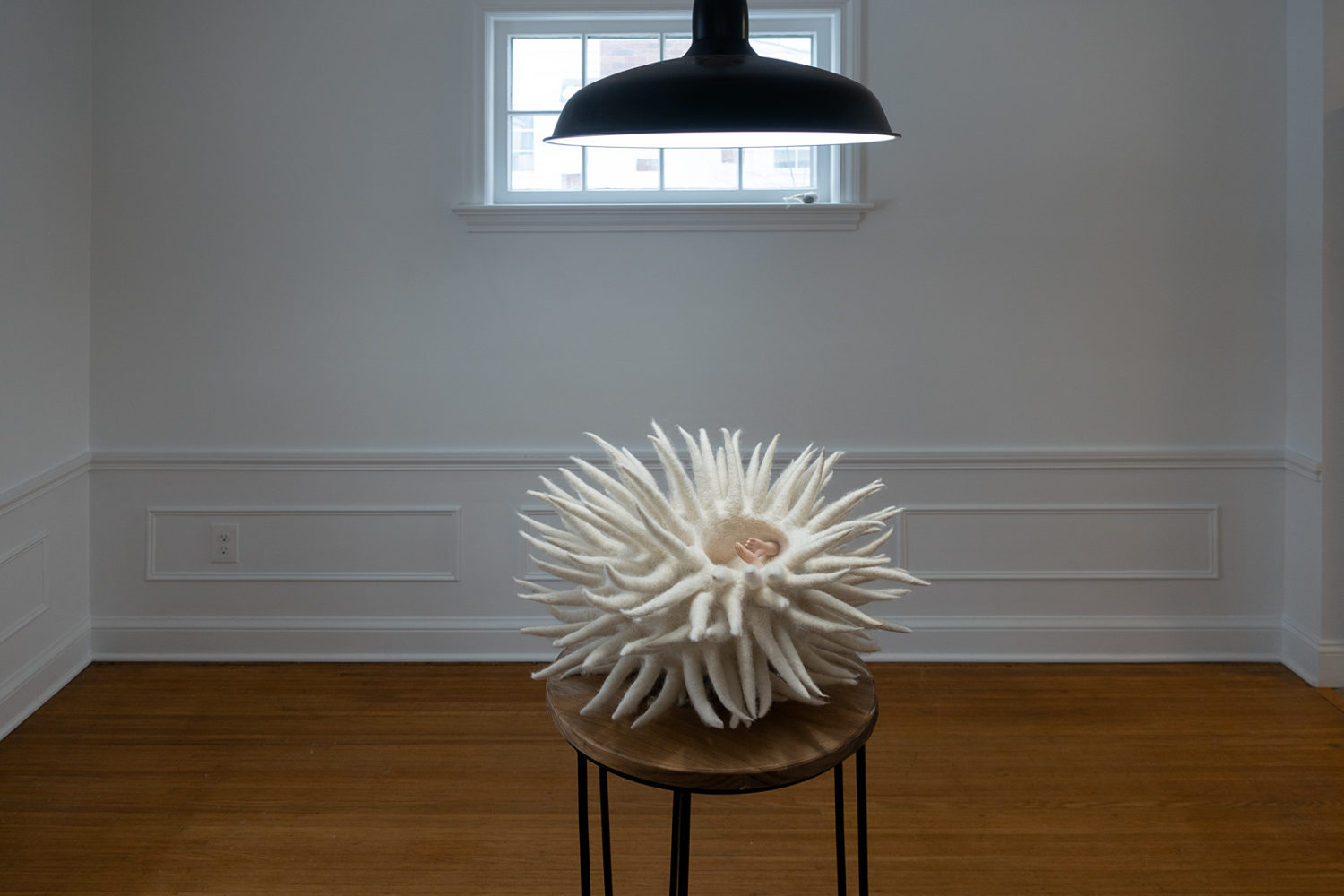 Nancy utilized the empty space in dramatic fashion by arranging her pieces in windows and on their sills, in the fireplace and on the hearth. Some hung from the ceiling while others sat on the floor. Right next door someone with Buffalo Bills posters and a campaign sign for Mike Carpinelli (Trump's "favorite sheriff in New York State") for Governor in 2222 and right across the street from the giant tree whose trunk has grown so big it no longer fits between the sidewalk and the street is this cute little one story, grey brick home slash gallery. This was a sweet location for an especially sweet show.
Leave a comment