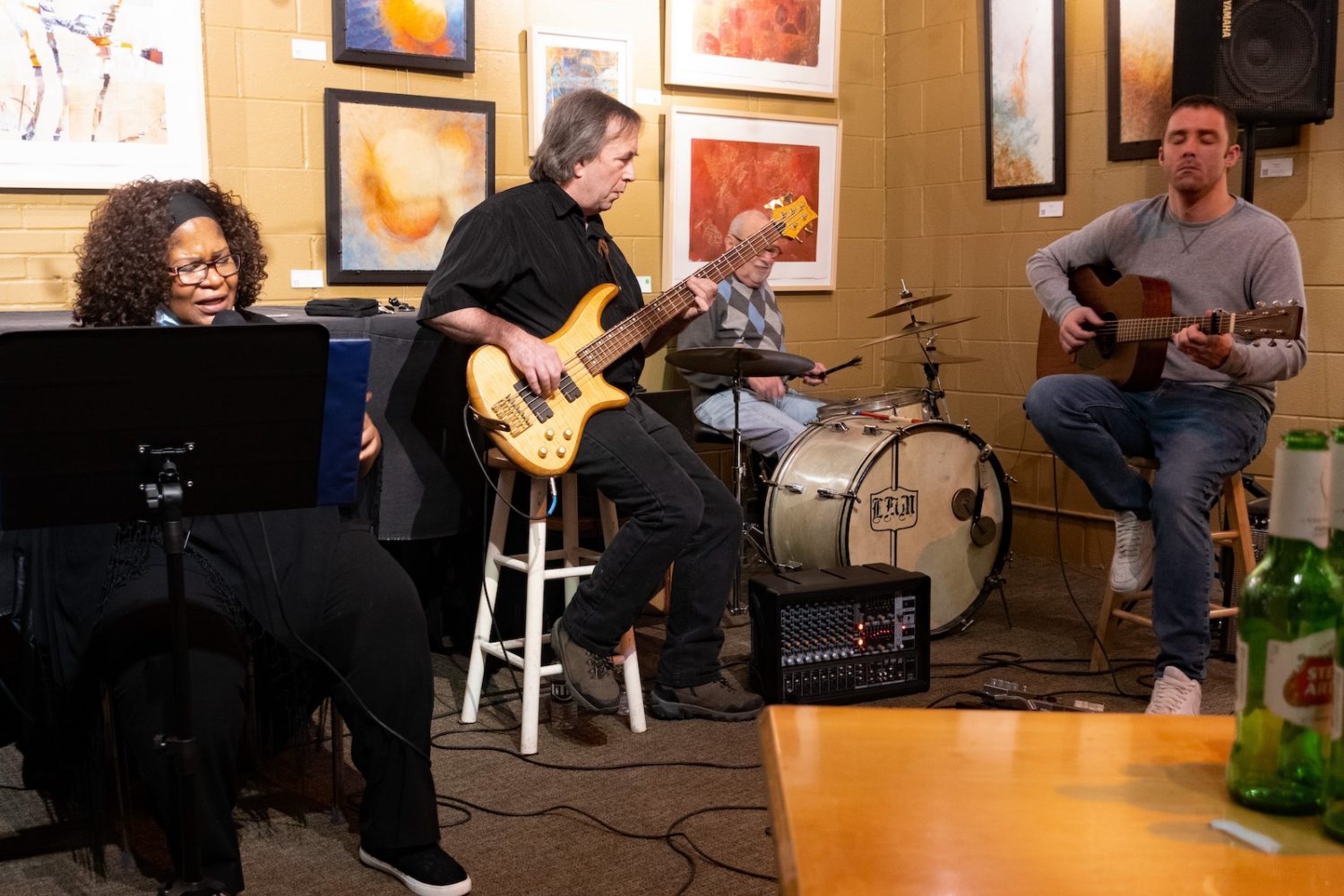 It wasn't until I brought this photo home that I realized the legs on Mike Patric's stool are white. Margaret Explosion has played the Café for twenty years and I have never seen a white stool there. I'm guessing Mike brings his own, one with a padded seat. That gets at why we like this band so much. They feel so comfortable.
Mike has been a key part of Joe Beard and John Cole's bands for as long as I can remember. He is a seasoned player. You'll notice the lead singer, Debbie, is comfortably seated. All the more energy she can devote to heartfelt renditions of classic R&B songs. She can make Kansas City, a song whose form is so fixed it threatens to and most cases does swallow up the song, sound fresh. She is actually able to do it when she sings "I'll Take You There." Pete Monacelli, is nestled in the corner on his uncle's drum kit, a kit that is older than his eighty years. Like pros the band plays a few intro numbers without Debbie and in those sublime minutes you hear every swish of the cymbals, the chick of the hi-hit and the dance of Pete's brushes.
It not just because this band is so seasoned (old) that they are able to pull this off so easily. Sean Pfeifer, in his mid thirties, plays soulful acoustic guitar with his fingers and effortlessly transports the room.
Leave a comment