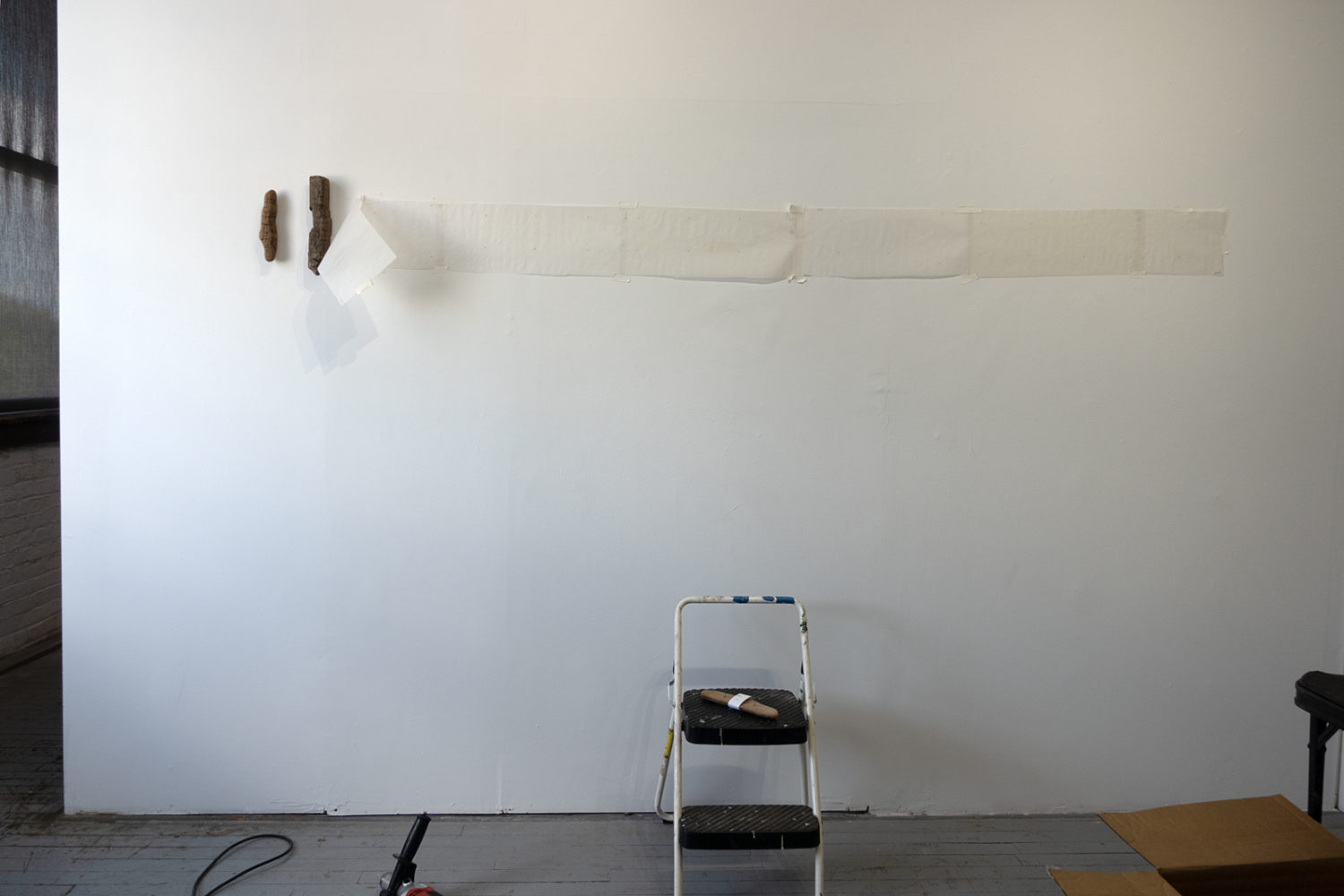 Before Peggi and I started hanging the Manifestation show in the Anderson Arts Building, Colleen took us in the back room to show her array of tools – everything in its place, laid out on a table like an art installation in itself. Picture a row of needle nose pliers from small to large, the nose of each pair between the handles of the next. They looked like they were going to have sex. She told us she shared a studio with Scott McCarney and learned the organizational feat from him.
She pointed to hammers in all sizes and called attention to one with a felt tip – "for tapping in push pins." I had never heard of such a thing but days later I used the velvet hammer to hang some last minute additions to the show, six black and white photos taken in 1976.
Peggi and I decided to hang "Los Inmigrantes" first. I've had them hanging in my studio for about a year now. I drilled a couple of small holes in the back of each, corresponding holes in the wall and then backed a finishing nail into the holes in the wood pieces. This allowed me to push the piece toward the wall but not but not flat against it. I did this rather organically and started to take measurements of all the holes so I could transfer the piece downtown. Peggi suggested that I take a tracing of the holes, a brilliant idea that she said sprung from her sewing background. We laid the tracing paper out on the freshly painted wall and I drilled right though the paper.
Leave a comment