Anne Havens did a series of life-sized plaster heads called "Sleeping Around." We have one of them on our bookcase. Peggi and I spotted this rock down at the pool this afternoon, I think it may have been used as a door stop for the pump house, and we thought of Anne. She is stuck in Florida for a while so we carry on with our experience of her art as inspiration.
We talked to Anne Havens over the weekend and got her approval on posting some of her books as eBooks. We visit Anne's website often and are always surprised at how well the technical end of the site is holding up as Anne did it herself with Apple's long discontinued iWeb app.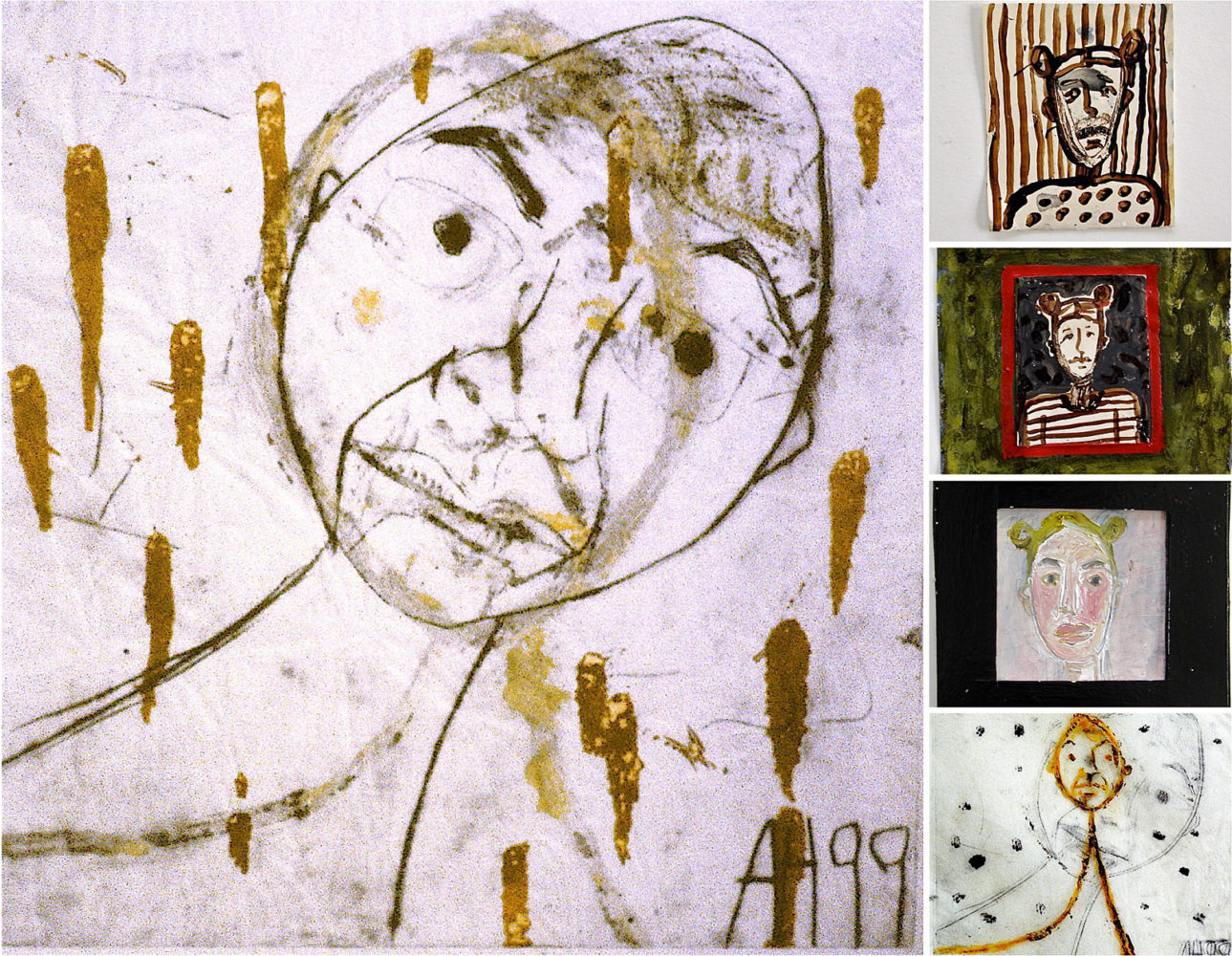 Anne did a lot of those Apple Books too, from photos of her work. She did one for each show for awhile and she gave us the pdf files she sent Apple so we could pull the pages out for a slideshow on Colleen Buzzard's big projector. With all those pages in a folder it was easy create eBooks of her long out of print editions. Five of her eBooks are available here as free downloads.
Peggi took this video of Anne Havens "Recent Prints" show the Little Theater Gallery in 2006. The resolution on her camera has improved since then.
Leave a comment