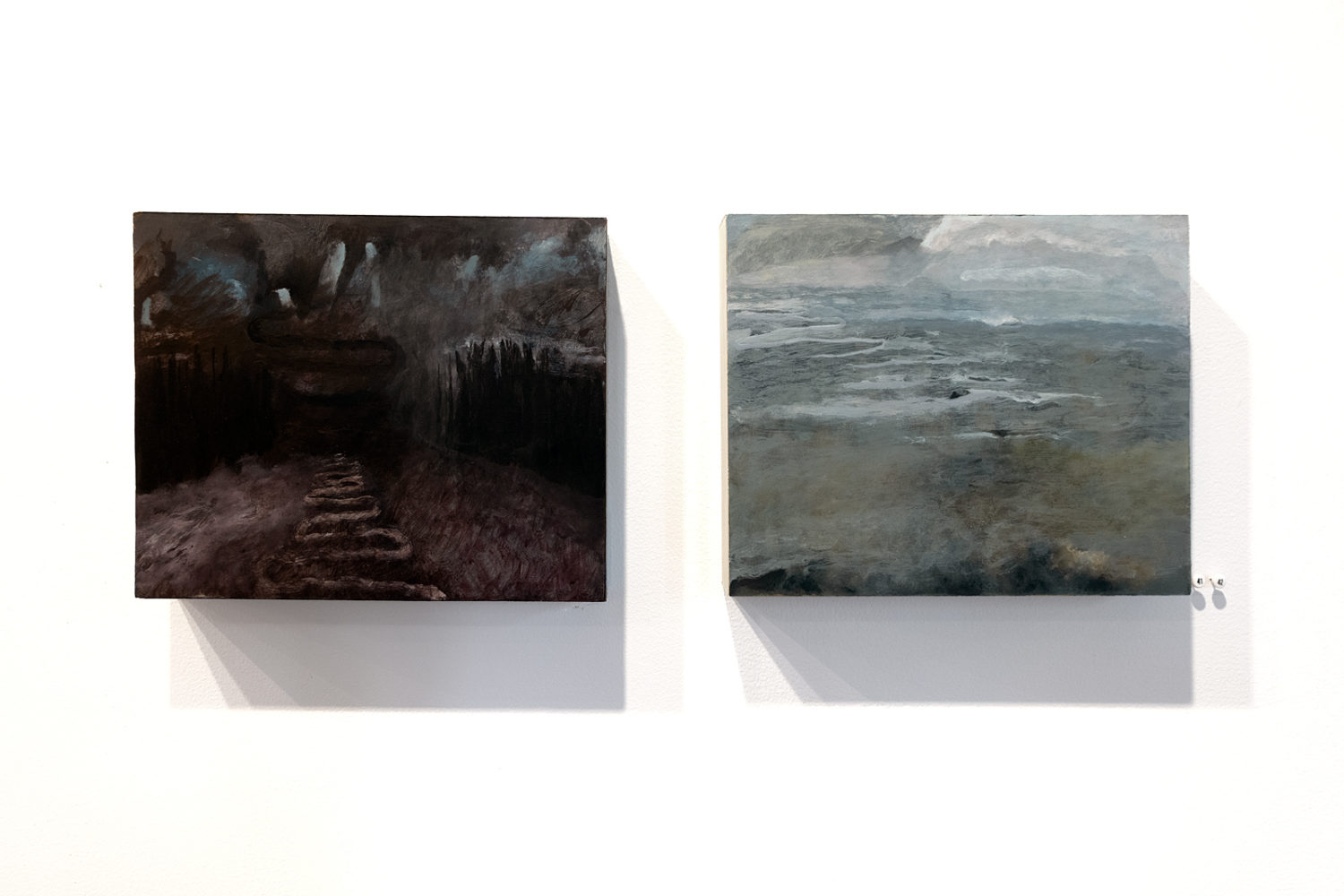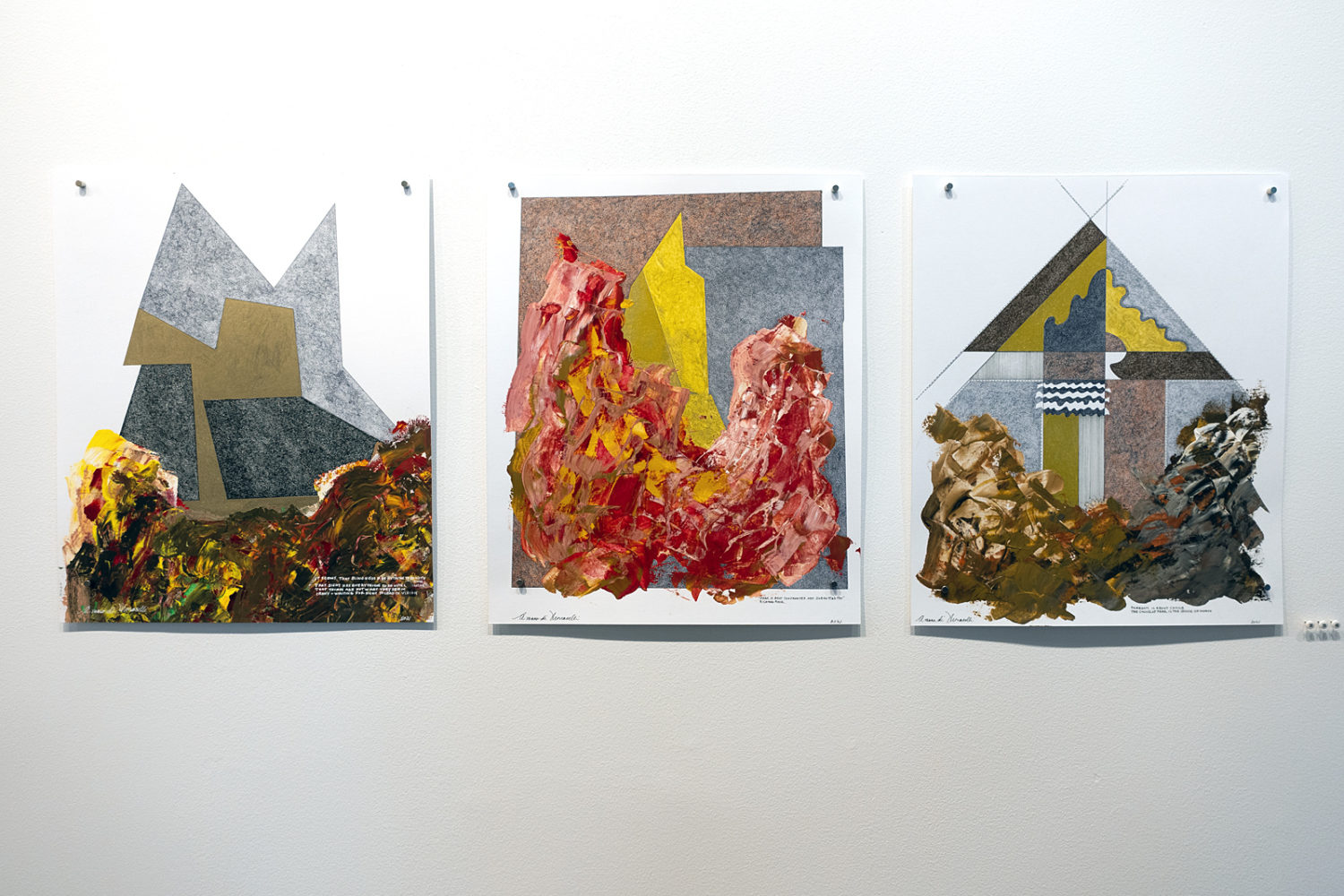 Peter Schjeldahl, writing (still!) in the new New Yorker about Piet Mondrian says, "Intuition was everything for him—versus "instinct," which he deplored as an ego-inflating snare and came to associate with, among other derangements, the brutally repressive mystique of Nazism. " Going forward I will pause long enough to make that distinction.
It is alumni weekend at MCC and two graduates are featured in the art show, "Thirty Eight and Eighty," at Mercer Gallery. Peter Monacelli was a chemist, a life insurance salesman, a factory worker at General Electric before Art Essentials at MCC. He went on too teach art classes at the college for many years. In his half of the artist talk this afternoon, drew a distinction between "origin" as a process and "beginning" as a time stamp. Speaking for Bradley Butler, the other half of a great new show at MCC's Mercer Galley, Pete said both he and Bradley were getting at the same thing in their work, the origin of everything.
Chemist, life insurance salesman, worked at General Electric at night an$ took Art Essentials at MCC.
Their work, Pete's drawings and Casin paintings on white paper and Bradley's rich, dark and moody palette on canvas, worked beautifully together. An eBook version of Peter Monacelli's "Origins" is available as a take-home piece. Visit the "Artist Books" page for free downloads.
1 Comment