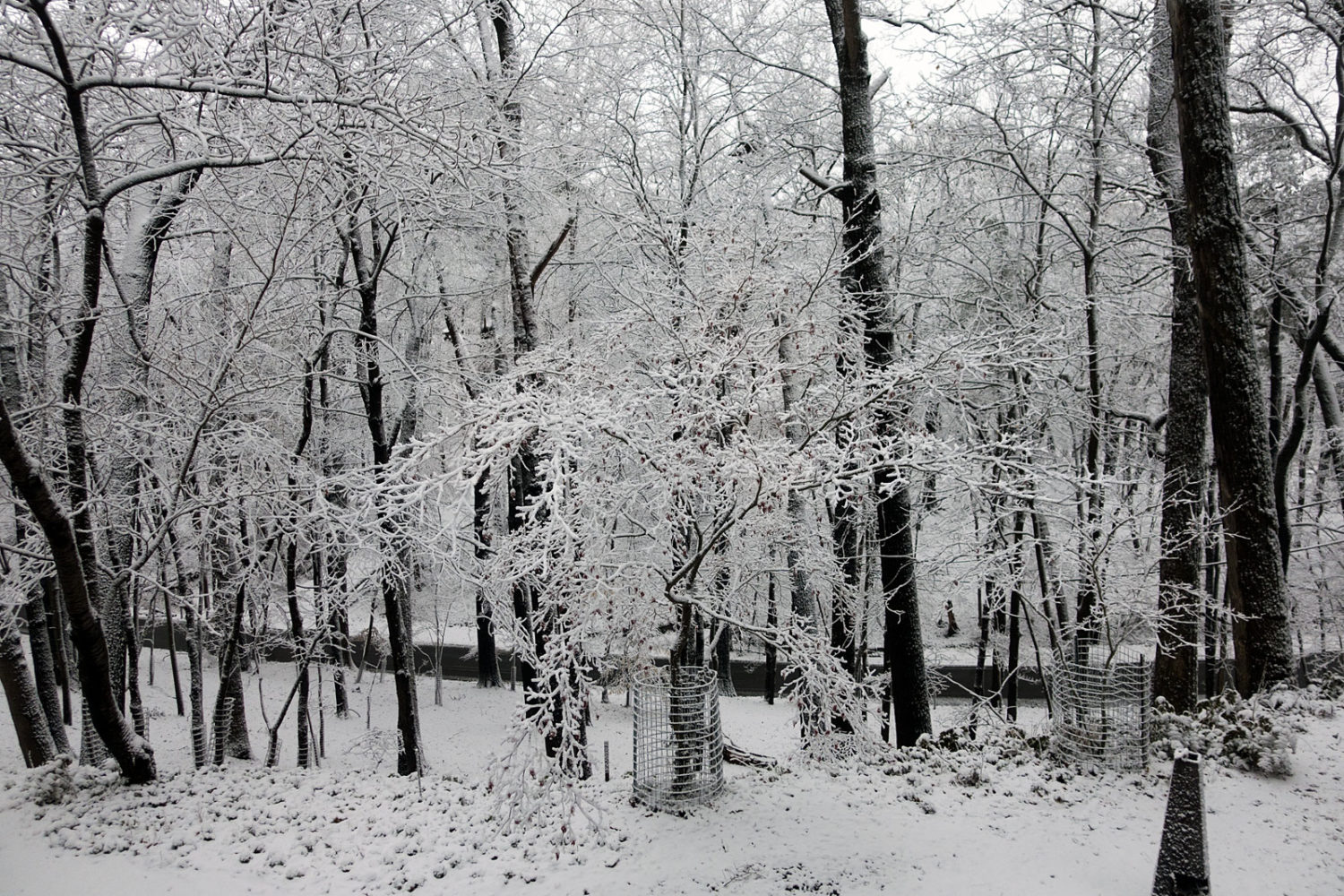 The number of times we've have walked through Durand Eastman Park and only today did I pay particular attention to the sign that reads "Picnic Grove." It's always been there, by the yellow gate on Log Cabin Road, the gate they swing open in the winter because the road is off limits to vehicles. In the summer months it swings closed keeping cars off the stretch that connects Log Cabin to Zoo Road. All good in my book. I like the park rules,"Dogs must be leashed," "No bikes on trails." The Picnic Grove sign is in this section.
My mom would often pack a picnic basket, sometimes with just peanut butter sandwiches, and we would come down here when my dad got off work. All the roads were open back then. You could drive on Horseshoe Road, which is now grown over. There was a zoo on Zoo Road and the road connected to Wisner to take you right out of the park. I remember my dad driving slowly to pick out a spot where my mother could spread the blanket on the ground and it was often right here in Picnic Grove.
The Spanish SuperCopa final was thrilling. We follow three teams and Real Madrid and Barcelona are two of them but there was never any doubt who we were pulling for. Barca almost pulled off a 3-0 shutout. They controlled the ball in midfield where Real Madrid used to be dominant. Busquets, the captain, Frankie De jong and the teenagers, Pedri and Gavi played magic triangles around Madrid's midfielders as if teasing the champions and we loved it.
We zoomed with our friends, Matthew and Louise in Hawaii. They told us about a canal near them where they walk their dog, Tricky. That night we watched an episode of Hawaii Five-0 and a chase was filmed on the canal.
1 Comment