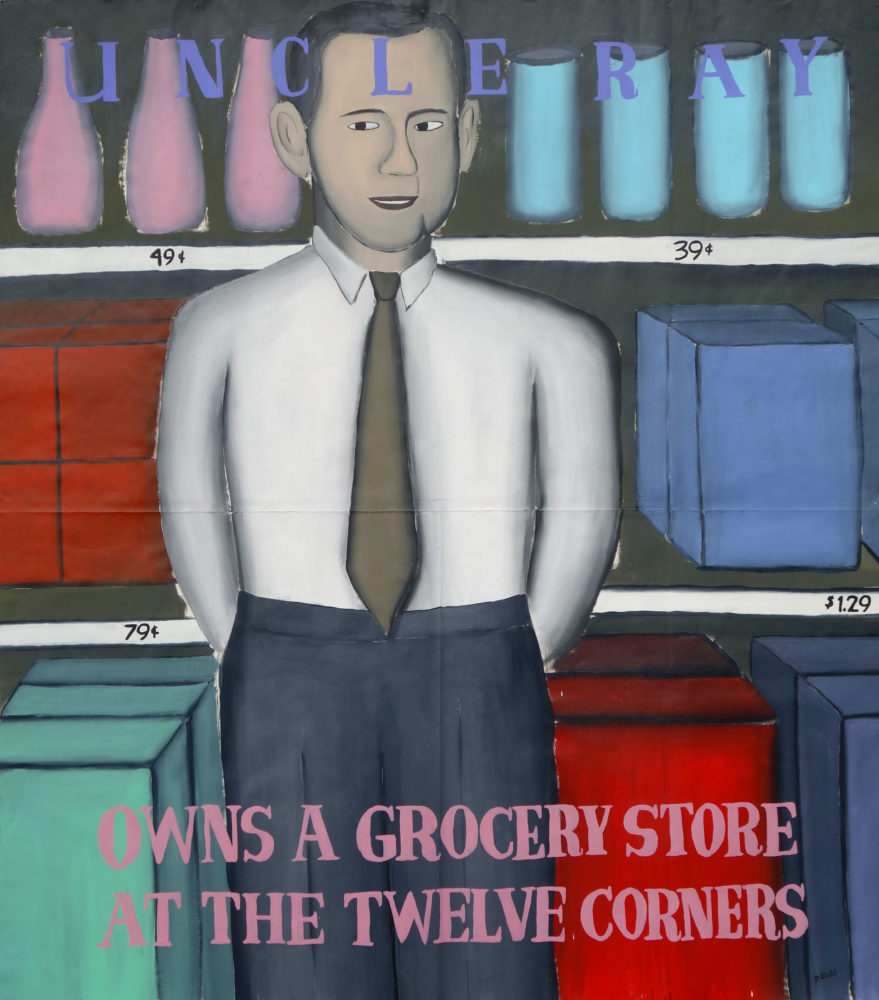 Ray Tierney II, my mom's only brother (she had four sisters) was my godfather. I guess I would have gone to live with the Tierney's if something had happened to my parents. I had a godmother too, one of my father's sisters, Aunt Helen, who at the time of my baptism was unmarried. She was my parent's go-to sitter. Ray already had a family of his own.
My grandfather, also named Ray Tierney, owned a grocery store on North Street with two of his brothers. He was dynamo so it was only natural that his son and Ray Tierney III went into the grocery business. I worked there during high school and eventually was in charge of ordering for the dog food and paper aisles. Fellow workers would send newbies out in the dark to take down the flag (there was none) or into the back room for shelf stretchers. They referred to my uncle as "High Pockets."
I was certain my uncle had left the store when I snagged a banana cream pie and took it in the cooler where I climbed up on the milk crates to work on the pie. I didn't have any silverware so I was holding the whole pie up to my mouth when my uncle walked in. When I told Ray III this story he said, "Don't worry, he probably saved the empty box and got credit for the pie."
I painted this picture of my uncle in 1990 for a Pyramid Arts Center show entitled "The City." It was one of ten large portrayals of one member of each family in my extended family, a show intended to show the connection between family and place.
Leave a comment