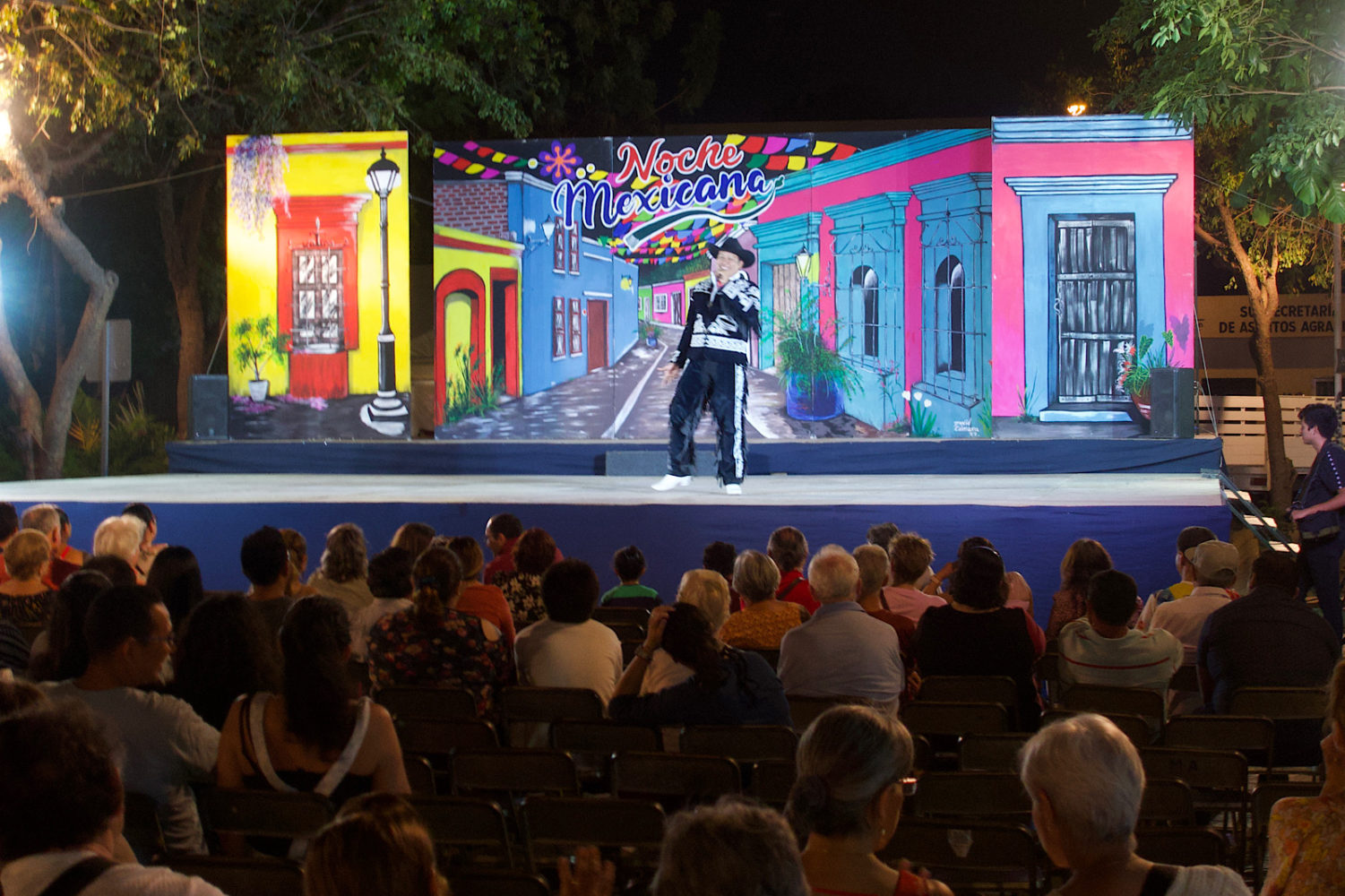 Catrin is a lively spot. There was a dj playing songs from a laptop in the front of the restaurant and the tables in the open air courtyard were all taken or reserved. We sat in the front room under a silent tv with the PSG vs Brestois game on. We had not seen a match since we left Rochester so we were thrilled.
We are in the habit of of making a meal out of sharing one appetizer and one entree and skip dessert. In Merida even that is too much. The tortilla chips were on the house and they were served with four distinctly different dips, all manner of hot sauce. The shrimp tacos were sensational and the catch of the day came with a fresh salad and a pile of cilantro. We tried anther local IPA, this one called "Mastache," and we were very happy with it. The score was 1-1 in the sixty fifth minute when someone at the controls, switched the channel to Los Tigres, a Mexican team.
On the way back to our place we came across a guy singing traditional Mexican music in the park. Peggi had our swimming ear plugs in her pocket so we put those on for a few songs, not for the music but for the volume. We walked by a vegan restaurant with a Cumbia band playing. We could see and hear the band from the sidewalk so we stood there for a while. A four piece, the bass player sang and played in a dub style. Someone was playing congas and another guy a cowbell. A trombone player carried the melody.
Leave a comment