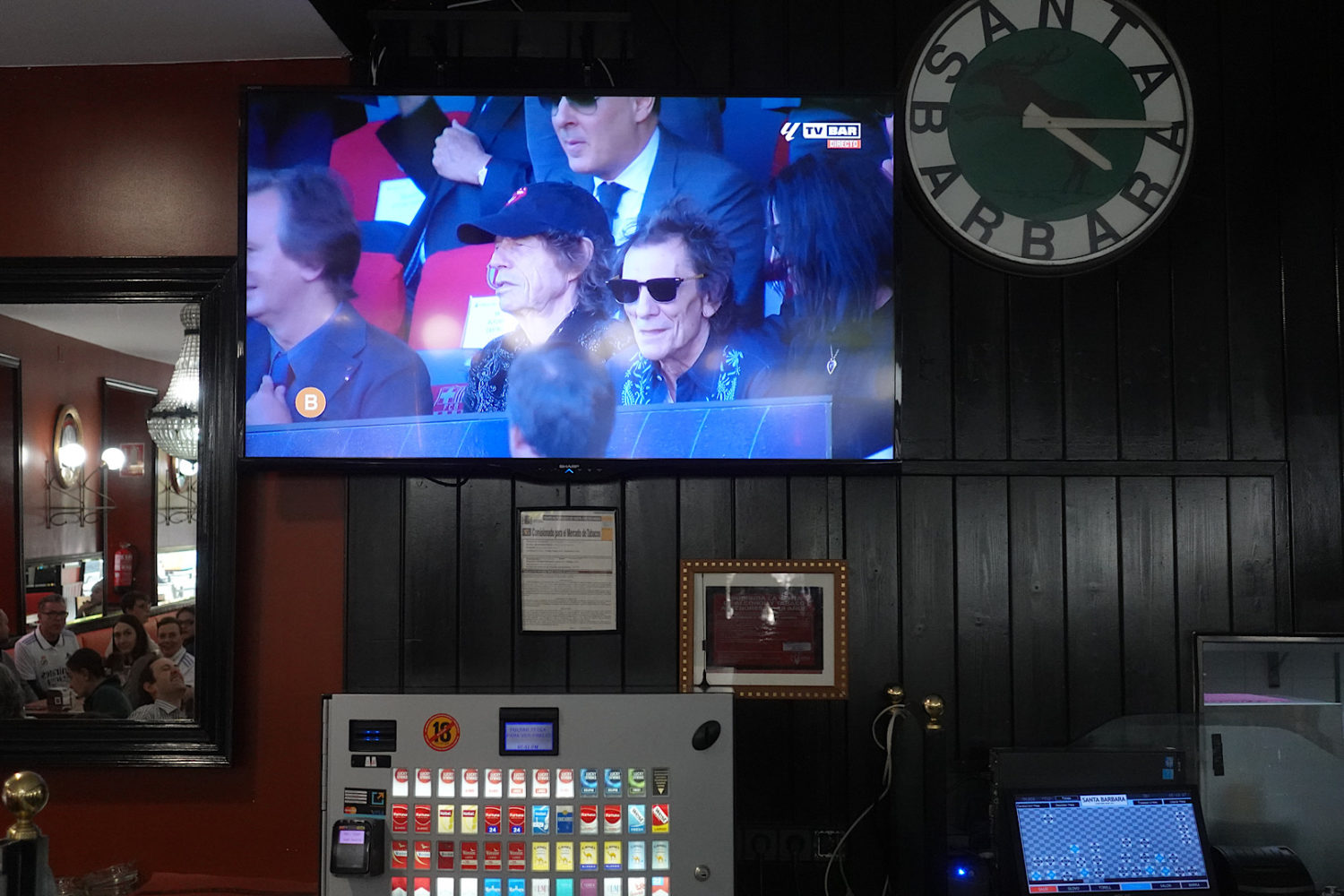 We are in a bar across the street from Santa Barbara Church in Madrid watching El Classico, the twice yearly matchup of the two biggest teams in La Liga, Barcelona and Real Madrid. We love both these teams but when face each other we side with Barca. We are the only people in the bar rooting for Barca.
They scored early, just seven minutes in and we were elated. I screamed but quickly tried to disguise it as a shriek of horror. Barca held on and looked the better side until Modric and Camavinga were subbed on for Madrid. Bellingham scored in the 68th minute and then again in the second minute of stoppage. That bar erupted.
The match was being played in Barcelona. Barca's main sponsor is Spotify and for this match they did a tie-in with The Rolling Stones in conjunction with their new album. Mick and Ronnie were in the stands. The tongue logo was on the front of the Barca jerseys for the day. It didn't work out for the boys.
1 Comment