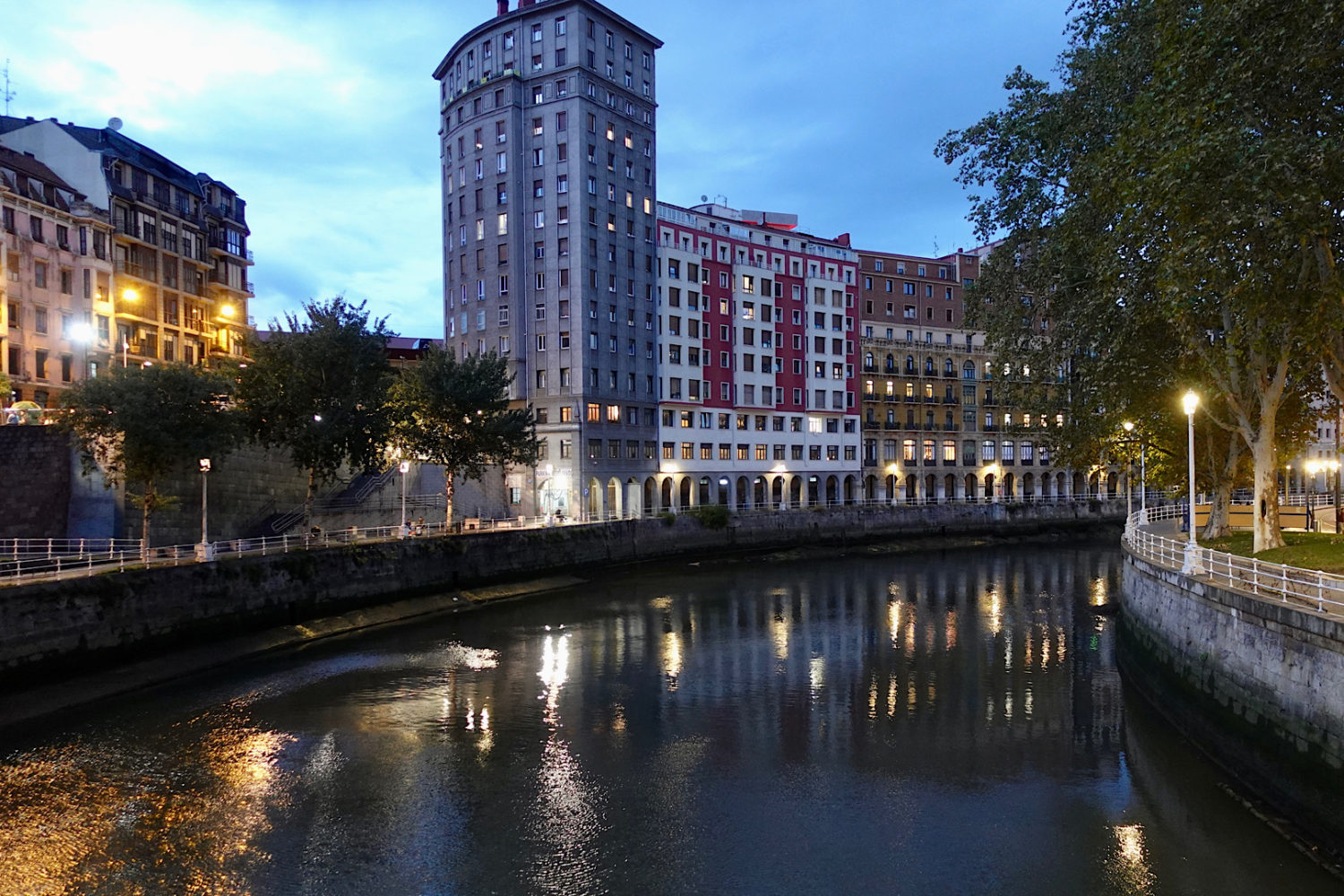 We are already missing the Basque region where we spent the last two weeks. San Sebastián, Pasaia, Hondarribia and Bilbao were all so comfortable. We walked back into the old section of Bilbao this morning and had breakfast in the Plaza Nueva. I wanted to stick around til lunch but we had train tickets for Salamanca.
They are so proud of their futbol team up here. The red and white stripes are everywhere. (Atletico Madrid copied their colors.) Athletic Club de Bilbao are known as Los Leones because their stadium was built near a church which was named after an early Christian thrown to the lions by the Romans. The Christian, Mammes, pacified the lions and was later made a saint. Back home we love it when one of our favorite La Liga teams play in Bilbao. They turn down the lights in the stadium and the band plays traditional wooden instruments (xalaparta) before the match. The Bilbao team is community owned and they only allow players born in the Basque region to play for the team.
We arrived in Salamanca in the evening and our preview of this ancient city was spectacular. Two cathedrals a stones throw from our hotel.
Leave a comment