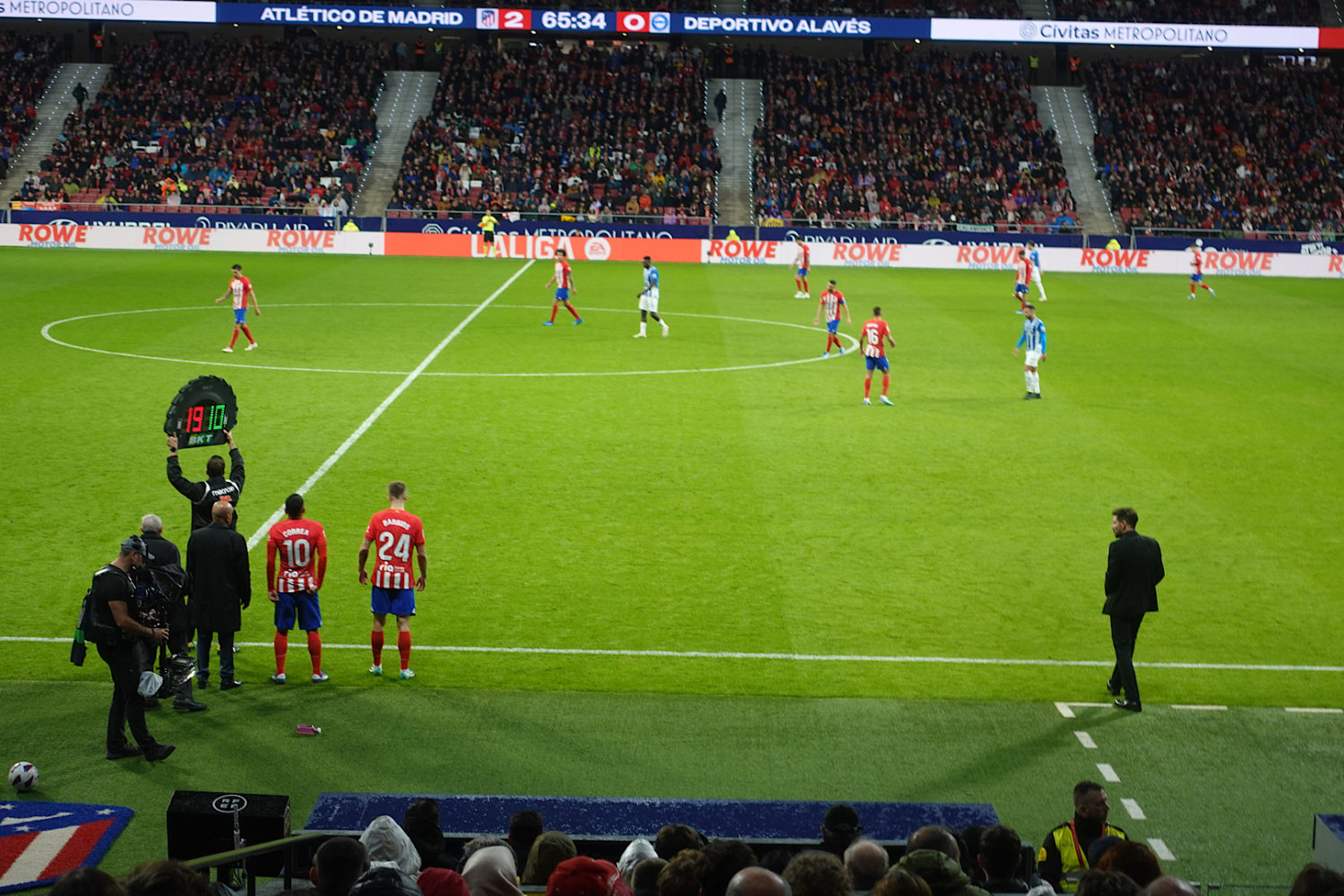 We have packed so many adventures into this trip I forgot to catalog the Atleti/Alaves contest. The Metro ride to the stadium was too easy. We arrived more than an hour before the match with plenty of time for a big glass of beer and a visit to the Atlético store. Peggi picked out a red cotton t shirt and I put it on over my sweater.
Our seats were better than we imagined, just over the tunnel, between the two benches. My watch alerted me to dangerous sound levels before the match had even started. Our first impression was how much faster the game seemed in person and rough. We could hear the up close collisions. It was indeed a fast paced opening, a wide open match with lots of turnovers. I got a great shot of El Cholo well outside his box, both feet on the playing field, animated as ever in all black. But I'm posting this one of one our favorite players, Angel Corea, getting subbed in for Morata in the 64th minute.
Atleti won despite giving up a careless goal in overtime. We fans were happy.
Leave a comment