We went on an art run this afternoon, stopped at Rochester Art Supply downtown to pick up some natural white acid free matt board and some 140 pound watercolor paper. Peggi was looking for a frame for a small watercolor but they don't carry framing supplies here so we headed over to Lumiere. Bill Edwards, the owner of Light Impressions was there setting up green folding chairs for a reception and artist's talk tonight with Brian Oglesbee. The gallery there was filled with his beautiful prints, no Photoshop by digitally printed as if that matters.
We left the car parked out front and walked over to the Village Gate too see if John Dodd had finished installing his benches. He has two in front of City Newspaper, a left one(pictured above) and a right one on either side of the entry way. He must have just finished installing them as a few people were discussing them as we approached. Mary Anna Towler, the editor of City News, walked out while Peggi was sitting on one and she exclaimed, "We got our benches!" She asked Peggi if they were comfortable.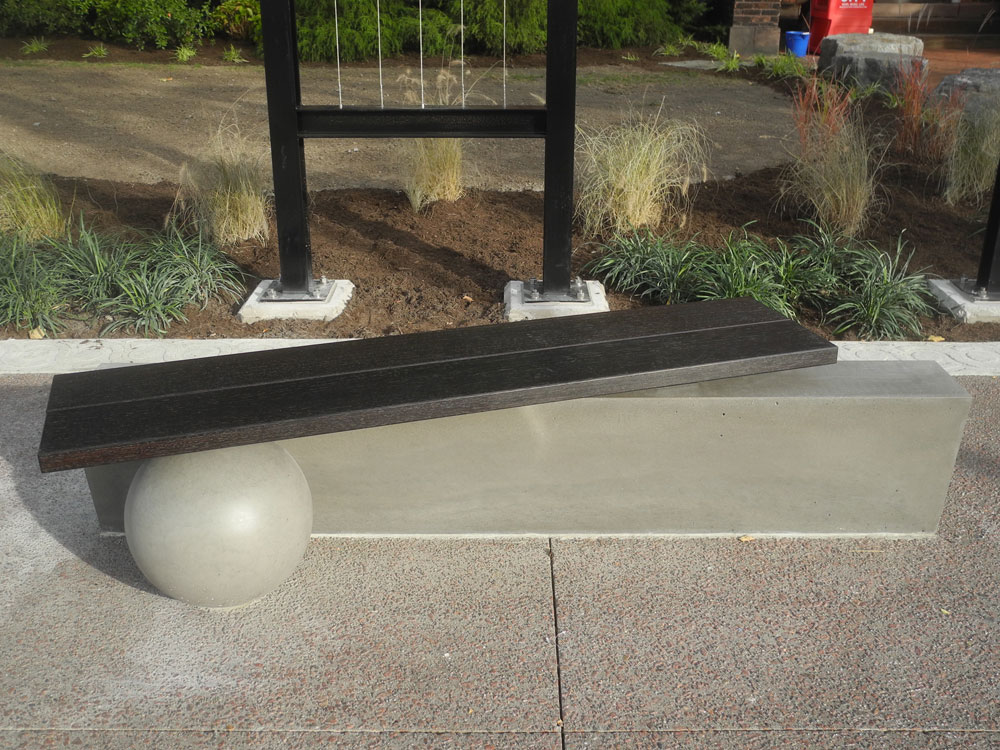 As I write this I'm thinking I should have complimented her on the great job City does each week with their publication. You have to leave town and pick up the alternative press there to realize how lucky we are here to have such a relatively hard hitting, thought provoking rag.
Leave a comment