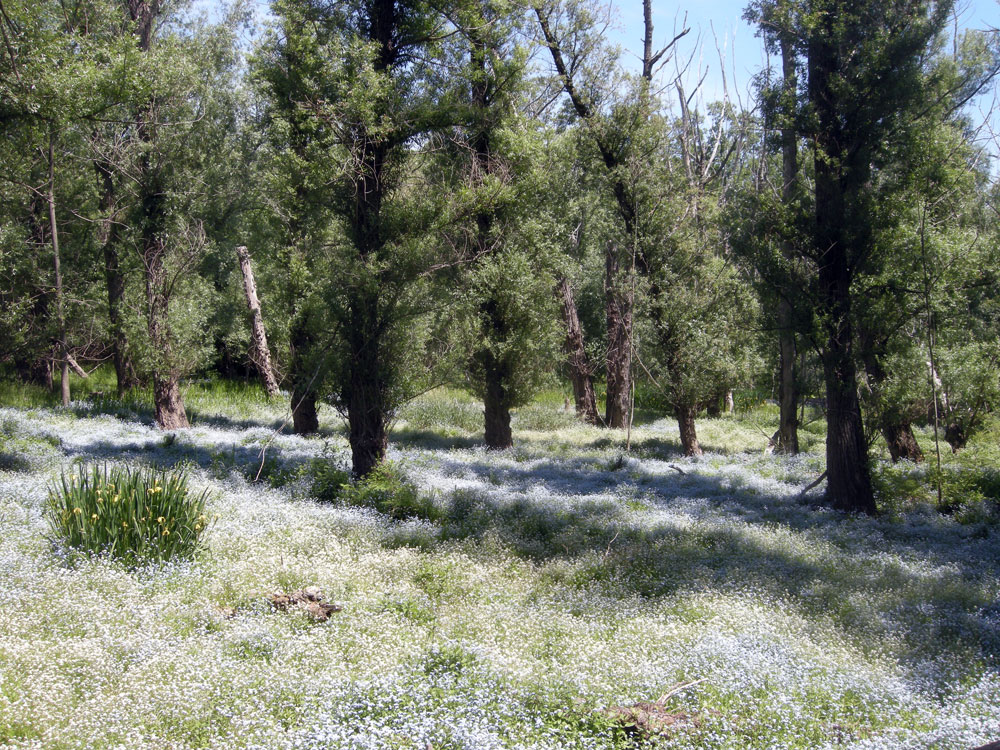 It's raining today but impossible to complain. This has been a perfect Spring. The temperature has stayed cool unlike last year when we were vaulted into summer before we had time to take in the flowering. And there has been plenty of sunshine for the light starved. This marsh off Hoffman Road has its own ecosystem and is in a fairy tale phase right now.
We had a hard time picking which show to go for in day six of the Jazz Fest. We only had the first hour available so we started with Michael Occhipinti & The Sicilian Jazz Project at Max of Eastman Place. We sat with Sue Rogers and Scott Regan from WXXI and were wowed by the first song. The band entered from the back of the room chanting a call and response in Italian. It was led by the lead singer and had something to do with the band members judging by the broad smiles on their faces as they were each addressed. Maybe it was simply an introduction but it was effective. And then they launched into a fairly straight ahead jazz piece that was not at all like the exotic old world sound files we heard on their web page. The front line took turns with a solo while the others sat out. They had to sit out because it felt like there were too many guys in this band. They do get extra points for featuring an accordion player.
It was raining so Peggi and I ran over to the Little for our weekly Margaret Explosion gig. Maureen, Bill and Geri, Brian Peterson and Tom, and Sally and Roy were there with their jazz passes on. John Gilmore too. He told us Tessa Souter transformed Christ Church into her own world. He also made a point to say the sound sucked in the big tent where he had heard The Hot Club of Cowtown so I'm passing along some hearsay.
2 Comments