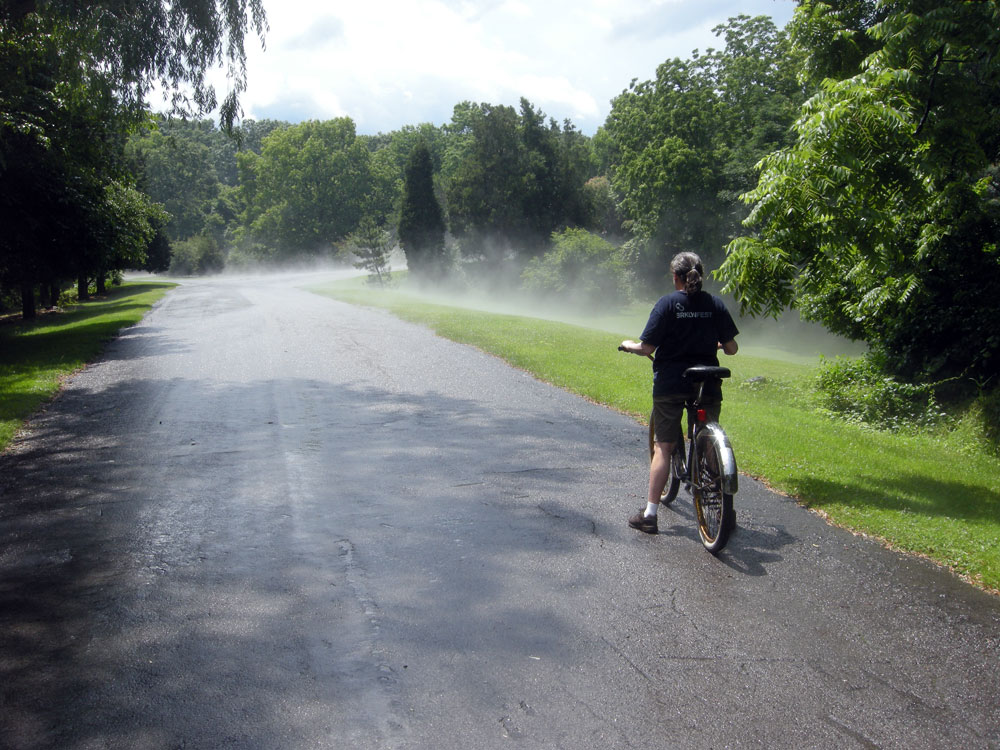 Back when we were moving out this way we stopped in Vic & Irv's for dinner and ran into the then town supervisor, David Schantz. Not that we would have recognized him or anything. He just came up to us, introduced himself and started talking like a politician. He looked out over Irondequoit Bay and described his dream of turning this funky little area called Point Pleasant or Sea Breeze into Niagara on the Lake complete with hotels and a boardwalk. It sounded like a nightmare to us.
Well, a small part of that plan is taking shape this summer as construction crews are turning the 590 North expressway (that used to dead end at Marge's) into a one lane in each direction street with bike/walking paths and wooden fences lining both sides. To slow the traffic down they are putting four traffic circles in between Titus and the lake. And when the road gets near the lake it will go straight right through the old drive-in on the west side of Bill Greys. When they fill in the old road there will be a small park overlooking the bay right where David Schantz was looking.
We decided to ride our bike over there yesterday to get a closer look. We were cutting through the park when it started raining so we ducked into the woods and waited it out. When we came out the sun was shining and the park road was steaming.
1 Comment