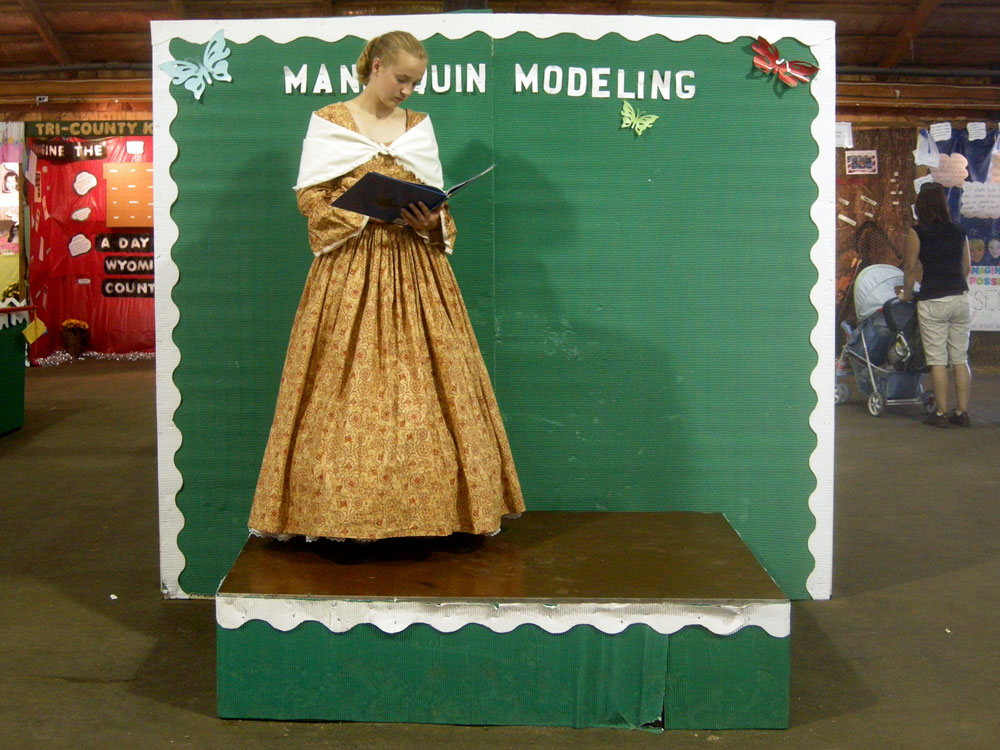 For the third year in a row we visited Pike, New York for the Wyoming County Fair. It's a mini vacation for us, a real getaway. Jeff Munson does the driving and Peggi and I sit in the back seat and gaze out the window as the small towns, funky homes and big farms whiz by. If you follow the Genesee River upstream Wyoming County is about half way to the Pennsylvania border. Jeff likes to take the back roads and every so often Mary Kaye turns to him and asks "Do you know where you are?"
The county is aptly named, a bit like the state that shares its name, a mixture of cowboy hats and Slayer t-shirts. We skip the midway for the most part and spend most of our time in the barns looking at the animals and watching the farm families wash and primp their blue ribbon specimens. We became completely absorbed with a pig walking ritual where the owners walk their pigs in circles with the aid of a stick. We hung around long enough to watch a woman scratch her 250 pound pig's belly in way that caused the pig to roll over on its back.
We laughed as a rooster worked on his "Cock-a-Doodle-Do", continually stumbling over the last note and we sat down in the 4-H barn to watch the Mannequin Modeling. We ran into Gary Miexner from the Wilderness Family. His son was playing guitar with a band in the evening's Talent Show. When we got back home I checked the stats on the video I put up from last year's fair. "I Got It" has 178 hits!
2 Comments