Why did I have to go all the way to Madrid to discover Leon Golub, the tough as nails New York painter, husband of the tougher than nails painter, Nancy Spero? So American, Golub's critical eye is on the page and his work was almost rude in Spain. It occurred to me that Golub is too distinctly American to be appreciated in the US.
Our 2011 tickets to the Reina Sofia, the contemporary art museum in Madrid, included admission to two satellite exhibitions in the park. Leon Golub at Palacio de Velázquez in Parque del Retiro was mind blowing. His work remains as fresh as the day he painted it. When we saw the show then I wrote, " Golub's scruffy tactile work holds its own with "Guérnica" from the Reina Sofia and Goya's "The Third of May 1808" at the Prado!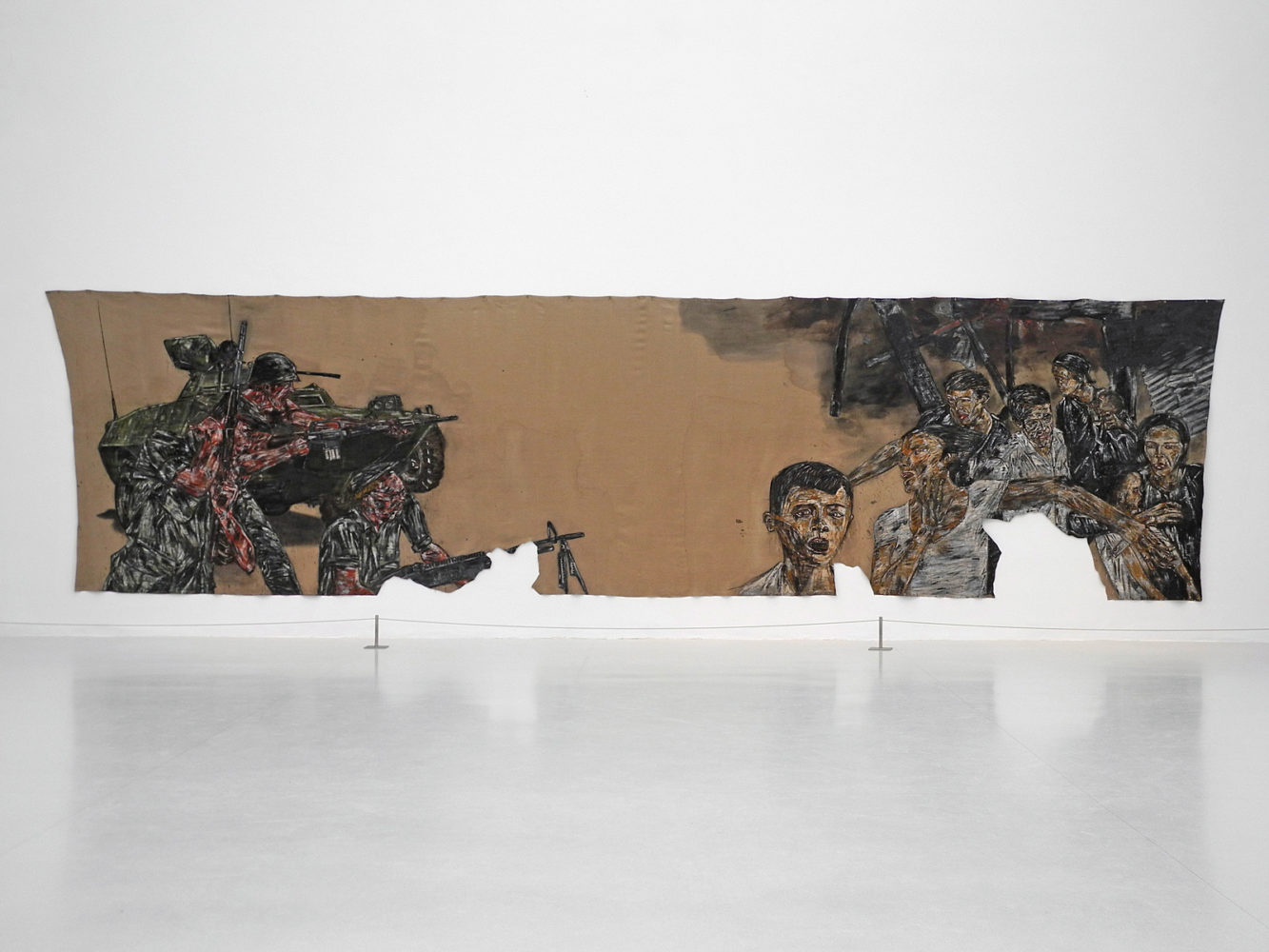 Marlon Brando's memorable line in "Apocalypse Now," "the horror," is shown in this monumental canvas. Golub said his work "was an invitation to a place where nobody wanted to go."
I brought home the catalog to this show and never put it away. It has been at arm's reach for eleven years. Included in the show were a series of portraits of Franco and this may be why Spain laid the royal carpet out for Golub. They are hysterical and devastating at the same time. Long live Golub!
Leave a comment