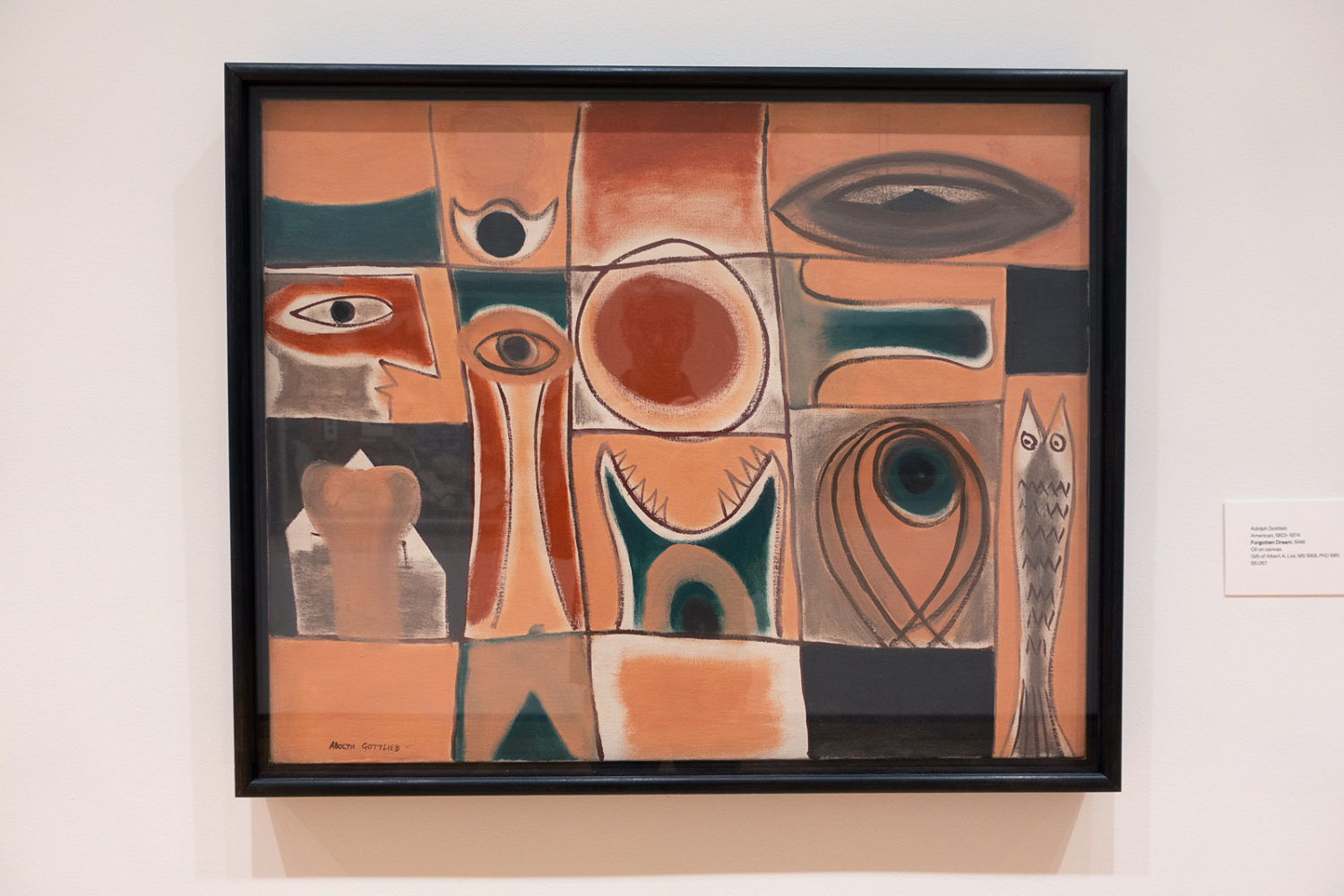 It wasn't until we were back home, looking at my pictures, that I realized how similar these two paintings are. Both artists were Abstract Expressionists but Gottlieb's painting was done in 1946, before that movement had been established and the Guston painting was done after Guston had moved on. Both artists, of course, took what they had learned with them as they broke barriers.
Gottlieb called the pieces he was doing in the forties "pictograms."Almost like a box of curiosities, the elements interact and tell a story. Guston calls the elements in his paintings "forms." His piece is more three dimensional than Gottlieb's but his forms are pushed to the surface. They are in your face.
Both paintings continue to tell stories long after they were completed.
2 Comments