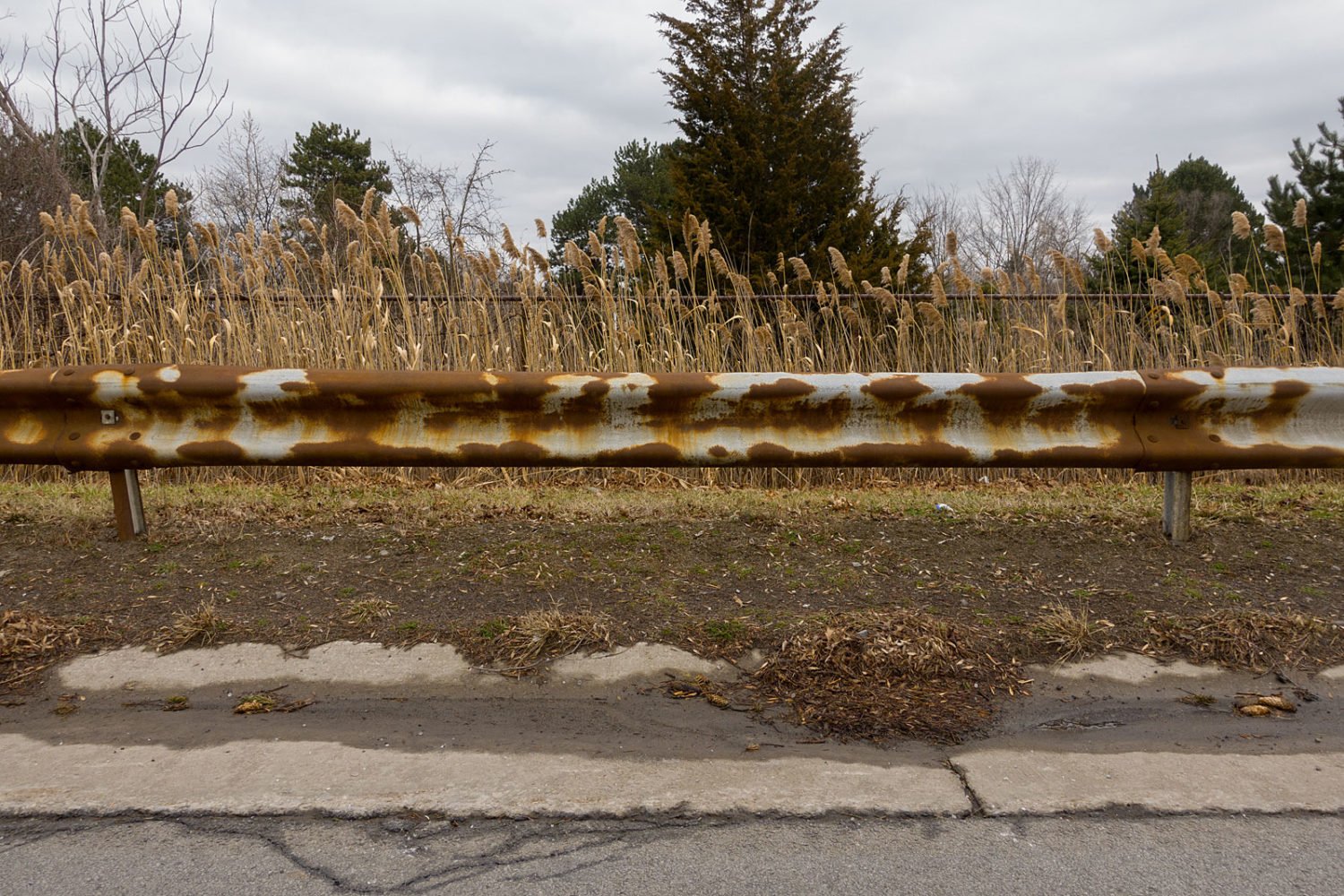 Not enough things rust anymore. Rust is beautiful. This guardrail has served it's purpose for many years and it is now recycling itself. Plastic will be around forever.
I was grabbing some firewood from the porch when I spotted my neighbor, Jared, heading up to the mailbox. I called out to him to save him a trip. "Good luck finding your paper this morning." None were delivered again. They can't find a carrier. Jared hollered back, "The paper has gone to shit."
I picked up my piece from RoCo's Members Show and we took a walk around downtown. Fuego was closed by the time we got over there but it was warm and sunny so we just wandered. The city center just keeps changing and it is getting better in small ways. The stately buildings are all past their prime but could be saved. The oldest of the funky ones, at Main and Clinton, are begging for a rehab. The converted office and loft space is all nice and the brand new apartments look livable. But why are we still looking at an empty lot where the Manhattan restaurant was? Parcel 5, dead center, is ready for a windstorm. It's not just the old pictures, it's the ones in my living memory bank, where the streets were crowded with life that I can't forget.
3 Comments