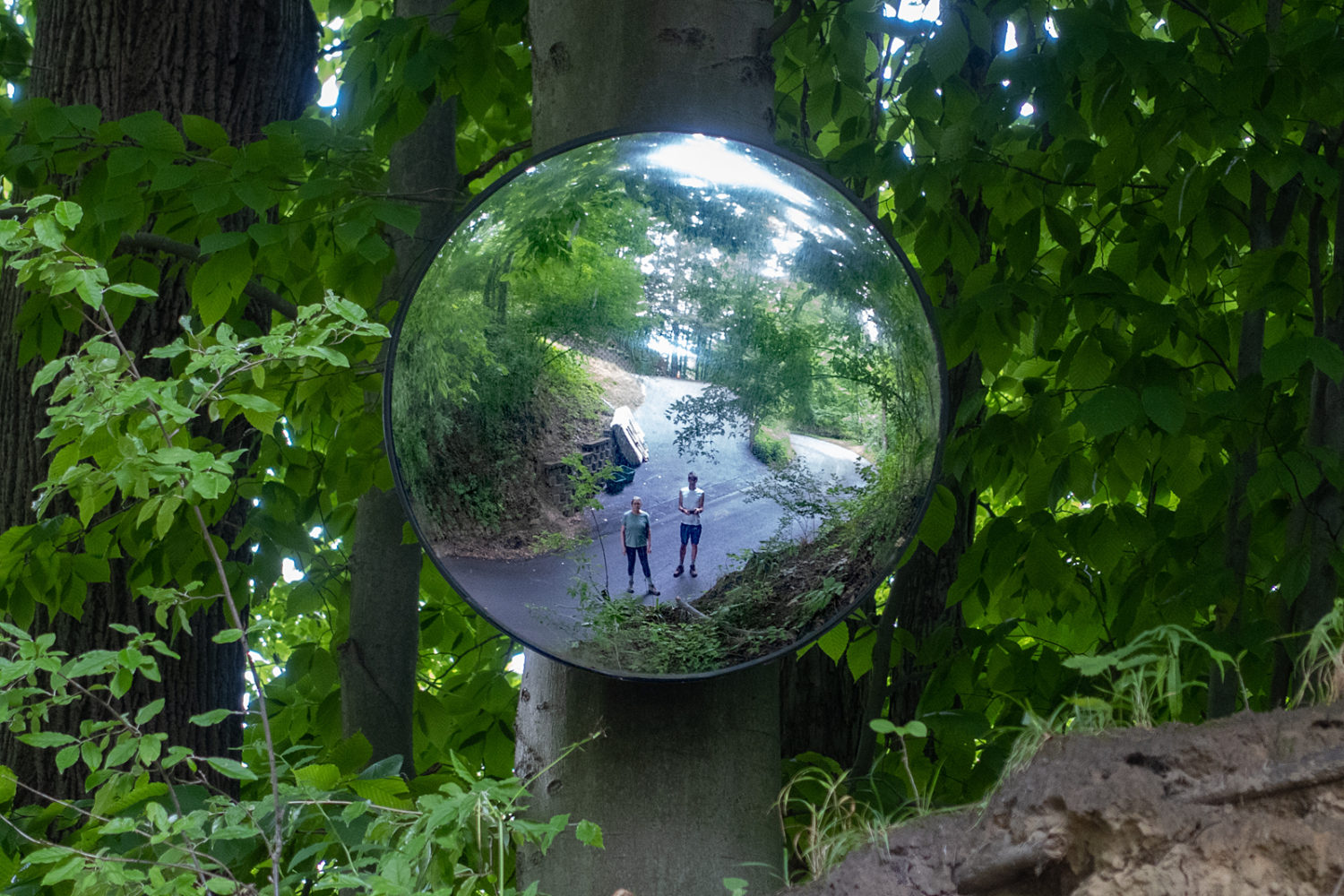 Corey will get a kick out of this photo. This mirror is right across the street from his house. That's his old mattress in the driveway. We brought. back an armload of Collard greens from the garden, the regular, giant leaf plant and the Hen- Pecked version which looks exactly like it sounds. We thinned our carrots and brought back some young ones and Peggi made greens and beans with it all and we ate out on the porch with an ice cold NA Saint Pauli.
Brad Fox is back in town, temporarily living with his brother and bound for his mom's old place once they finish a few renovations. He's been gone a long time.
First Friday was fun. Peggi took photos and got a great one of Dominica, Tom and Barbara getting off the elevator which Colleen was operating for the evening. It was mostly a different crowd from the opening and that made it fun. Plenty of art talk. And it was hot under the gallery lights, the way it should be at the peak of summer.
The gallery is open by appointment until the end of the month and there is one more event in the space. City Newspaper ran a little piece about that.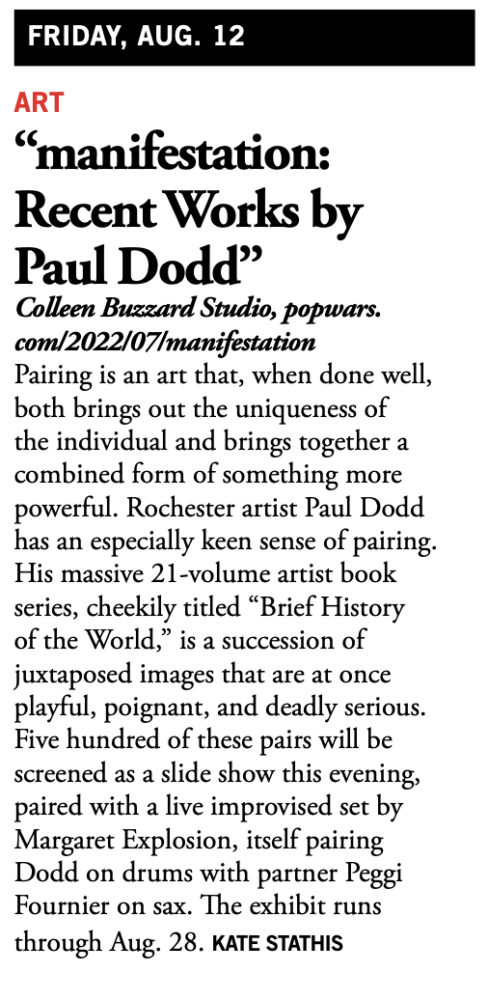 Leave a comment