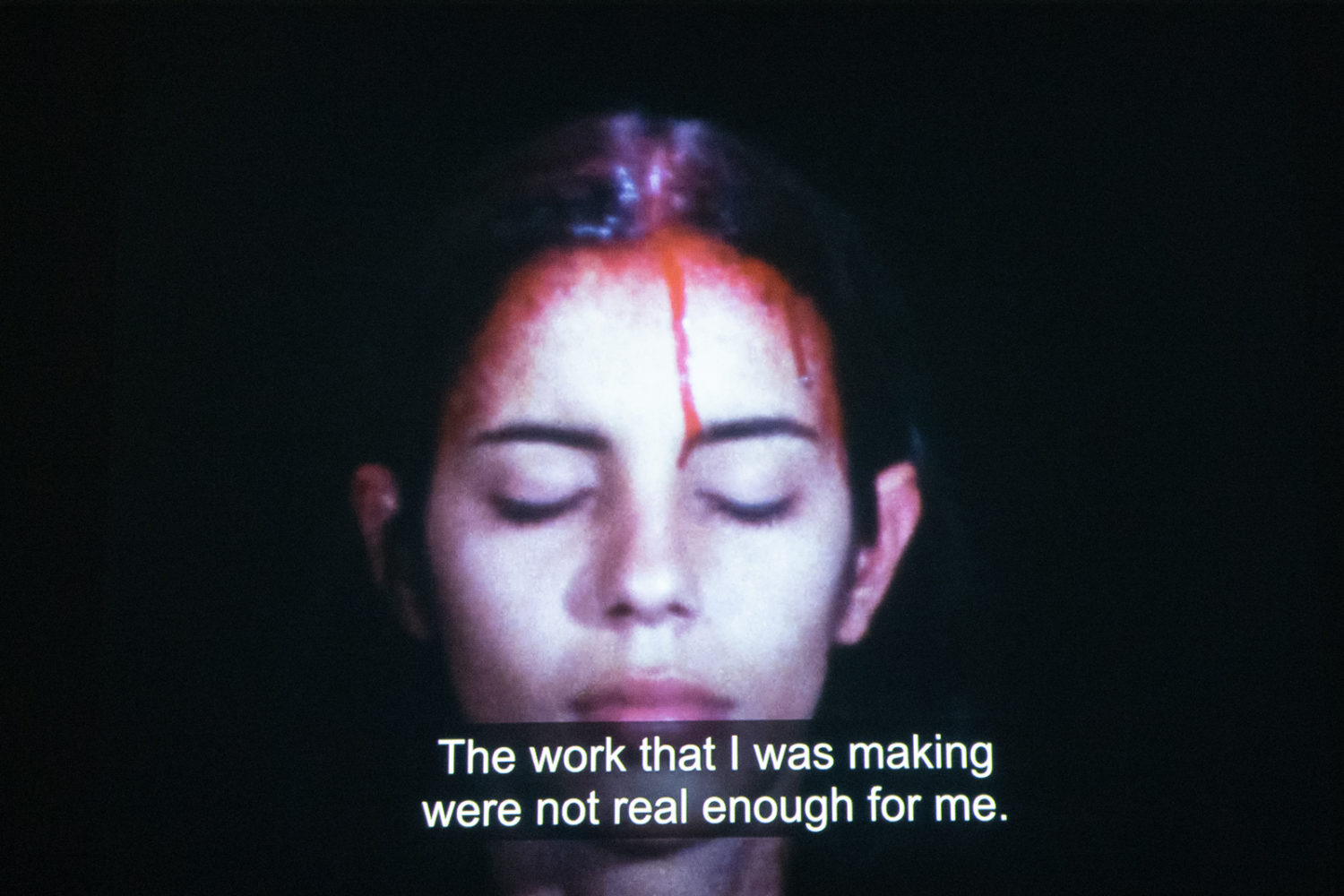 I found the video of a talk and slide presentation by Ana Mendieta at Alfred University in 1981, currently showing as part of a show called "Elemental" at RIT City Space, particularly engaging. I watched it three times before moving on to the five videos of her recently restored one hundred films, most documenting her "earth-body" work.
Mendieta worked in drawing, sculpture, photography and video and the wall text summarized the themes in her work as "exile, displacement and the return to the landscape." Why had I never heard of her and why did she die so young? I turned to Wikipedia.
In Cuba Mendeta (1948-1985) attended an upper class, all girls Catholic school. She was able to escape Castro's dictatorship but her father spent 18 years in a political prison in Cuba. Ana Mendieta died on September 8, 1985, in New York City, after falling from her 34th-floor apartment in Greenwich Village at 300 Mercer Street. She lived there with her husband of eight months, minimalist sculptor Carl Andre, who may have pushed her out the window. She fell 33 stories onto the roof of a deli.
I kind of like Carl Andre's work, I modeled the base of our outdoor fire pit on one of his works, but not anymore. "Elemental" runs until February. Don't miss it.
Leave a comment