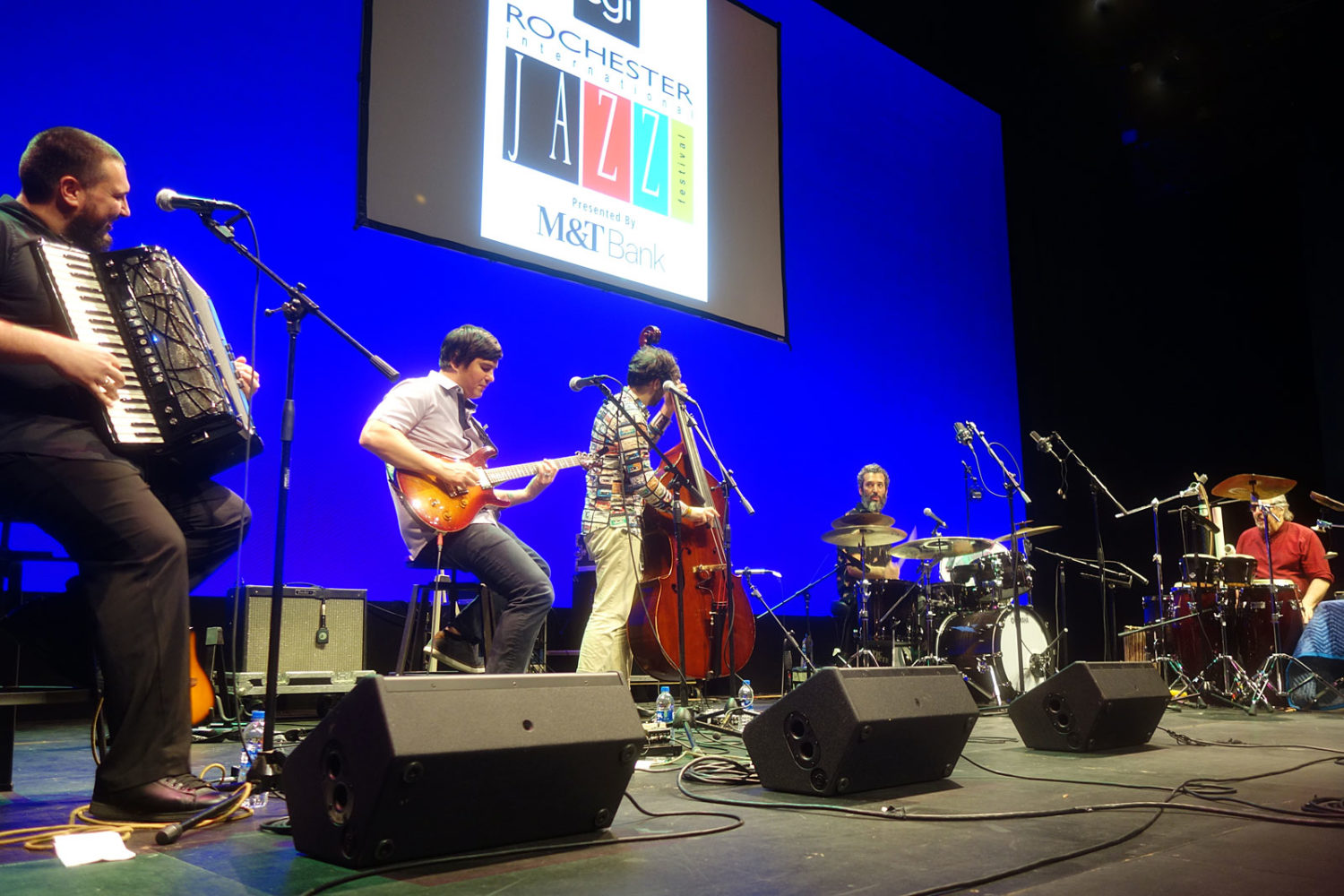 Brazilian percussionist, Cyro Baptista, played with Laurie Anderson, Gato Barbieri, David Byrne, Dr. John, Brian Eno, Milton Nascimento, Carlos Santana and Caetano Veloso. He has been here a few times, always with a completely different band, and he is always irresistibly entertaining. Joyous Brazilian rhythms are the foundation of his music but his ensembles, exceptional team players, work with a full palette of world music. They opened the set we saw with a Don Cherry composition.
I wore my Spain shirt yesterday and tried to stuff my soft spot for their beautiful game. I expected the US to run over them but Spain gave them a real test. I'm happy for that. Rose Lavelle played great and Rapino, of course, but the US defense looked shaky. We are going to have cheer especially loud when they meet France.
I hated to see Canada go home but their match with Sweden was a duel between two teams with similar skills and approaches and consequentially they trapped each other in the center of the pitch. Canada had an edge in possession but Sweden was a bit tougher and put one in in the second half. I'm pulling for Italy and I was so happy to see them take down the tactical Chinese side. Valentina Giacinti is a joy to watch. I will cheer them all the way up to a possible confrontation with the US.
I'm tying to keep up with the Jazz Fest here.
Leave a comment