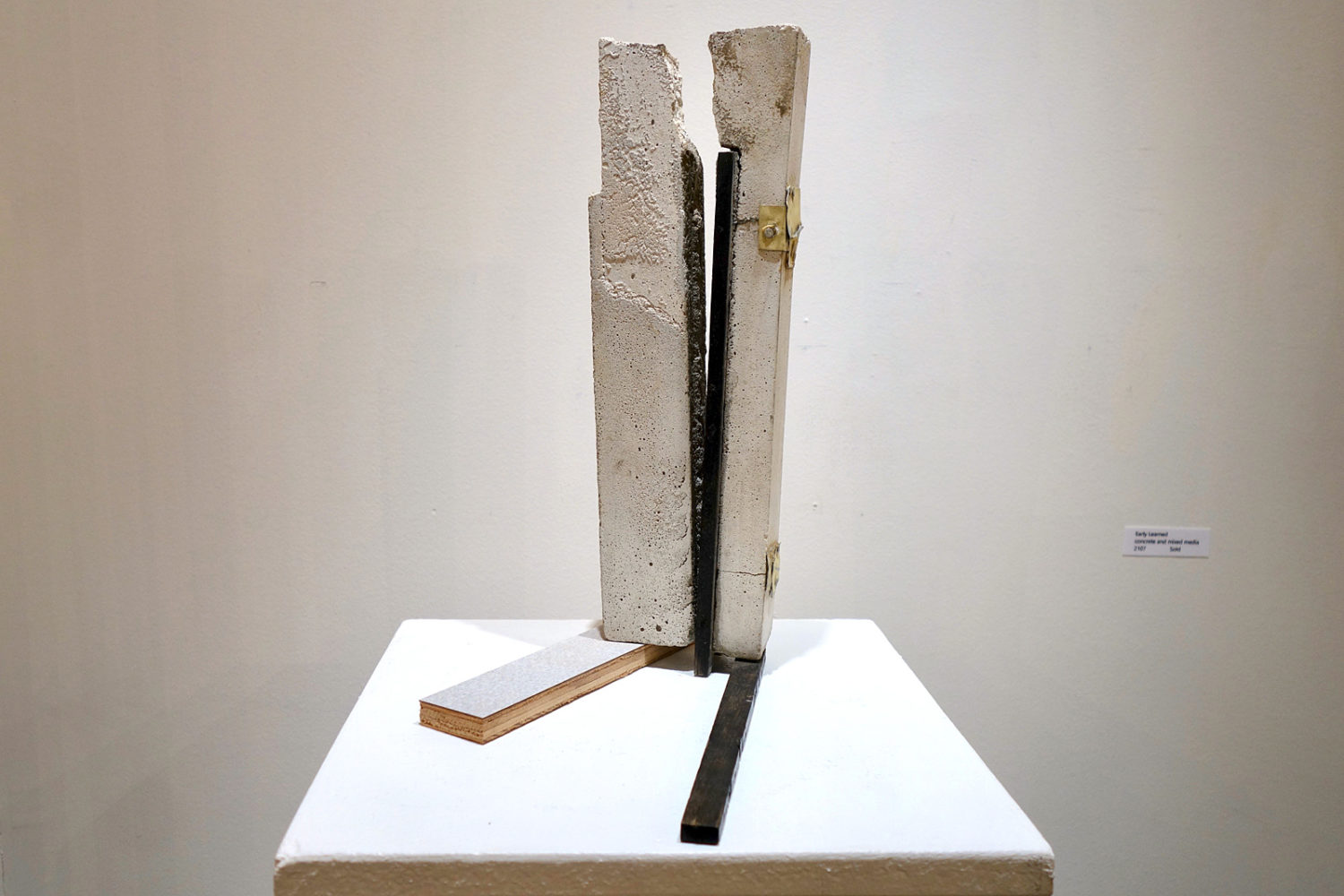 Even art has an off season and it needs it. September's First Friday signaled game on. We started at the William's Gallery in the Unitarian Church where Jim Thomas showed recent pastel drawings of stones as seen through water and then abstracted. They played really well with Don Burkel's close up photos of the Maine Coast. Jim said he was working on a different project altogether, large abstract paintings like the beauty he had in the recent Arena Group show. Bill Keyser was there and told us he is preparing for a retrospective at the University gallery at RIT. Known primarily as a woodworker, I asked if he was still painting and he said he was still working on a few that he started in Fred Lipp's class.
We stopped in the RIT Gallery downtown, a show with work from four faculty members, an academic show. Despite having a gallery space downtown I'm always struck by how isolated the RIT scene, the artists, the art and even the gallery visitors are from the city. I wish they would have back downtown.
We fully expected the Anne Havens show at Colleen Buzzard's studio to be the smash of the evening and it didn't disappoint. Her work is smart, expressive and most most importantly, pure fun. Anne offered to meet us at the gallery for a guided tour and we plan to take her up on it.
At Warren Philips Gallery, where you might expect to see work experts framed and hung, we found mostly wood constructions on stands, the floor and some on the wall. Kenneth Martin's work is playful, mysterious and beautiful. I was particularly attracted to this concrete. And mixed media piece entitled "Early Learned." I asked Ken what his formula was for the concrete and gave it up.
3 parts mortar mix,1 part Portland cement and Acrylic concrete additive instead of water, all available at Home Depot.
We finished the night at 3 Heads Brewery where Bob Henrie and the Goners were tearing it up. Still my favorite band in the city.
Leave a comment